Green Mountain Dental
118 Tilley Dr, #101, South Burlington, VT 05403, United States
+1 802-863-3950
Mon 8 AM – 4 PM
Tues 8 AM – 4 PM
Wed 8 AM – 4 PM
Thurs 8 AM – 4 PM
Fri 8 AM – 1 PM
Sat Closed
Sun Closed
Aspen Dental
474 Holiday Dr, Ste 1, Rutland, VT 05701, United States
+1 802-775-6100
Mon 8 AM – 6 PM
Tues 8 AM – 6 PM
Wed 8 AM – 5 PM
Thurs 8 AM – 5 PM
Fri 8 AM – 2 PM
Sat Closed
Sun Closed
St. Albans Dental
34 Mapleville Depot Rd, St. Albans City, VT 05478, United States
+1 802-524-4844
Mon 8 AM – 5 PM
Tues 8 AM – 5 PM
Wed 8 AM – 5 PM
Thurs 8 AM – 5 PM
Fri 8 AM – 1 PM
Sat Closed
Sun Closed
Why would someone need an emergency dentist in Vermont?
There are several possible reasons why someone might require urgent dental care from an emergency dentist in Vermont. One of the most common reasons is severe toothache, which can be caused by tooth decay, an abscessed tooth, or a gum infection. Trauma or injury to the teeth, mouth, or jaw may also require urgent dental attention, especially if there is bleeding or a loose or broken tooth. Swelling or infection in the gums or persistent bleeding after dental procedures are some of the other reasons that could require immediate attention from a dental professional. It is important to seek prompt treatment for dental emergencies to prevent complications in the future and the need for expensive and time-consuming treatments.
How to find an emergency dentist in Vermont?
The easiest and most convenient way to find an emergency dentist in Vermont is by calling the Express Dentist toll-free hotline at 1-844-593-0591. We are a 24/7 helpline and have a nationwide network of dental professionals. We can get you dental care after hours, on weekends and holidays, as well as during regular business hours. With just a simple phone call, you can receive information about dental clinics in your area and practices that see patients on a urgent basis. You can also call us for appointments for routine dental care, such as professional cleaning or whitening treatments.
In a dental emergency, Express Dentist can prove to be extremely useful in helping you find a dental provider nearby who can offer proper diagnosis and treatment for your problem. Call Express Dentist on 1-844-593-0591 for urgent dental appointments in Burlington, South Burlington, Rutland, Essex, Colchester, St. Albans, and other towns and cities across the state. If you live near the state border, we can help you get emergency dental care in New Hampshire, Massachusetts, and New York as well if that's more convenient.
How to handle a dental emergency at home?
It is not advisable to handle dental emergencies at home. If you're unsure what to do, it's better to err on the side of caution and seek professional dental care as soon as possible. However, here are some common dental emergencies and the general instructions you can follow before you can get in to see an emergency dentist in Vermont.
Knocked-out tooth
If your tooth has been knocked out completely, also known as an avulsed tooth, you need to act quickly to save it. It is essential to see an emergency dentist within 30-60 minutes. In the meantime, rinse the tooth with clean, cold water and attempt to reinsert it back into its socket. If you can't do this, store the tooth in a small amount of saliva or milk. If you have a tooth preservation kit, you can use that as well. Quickly contact the Express Dentist hotline at 1-844-593-0591 to find an emergency dentist in Vermont who can see you, and proceed to the dentist immediately.
Uncontrolled bleeding
If you are experiencing uncontrolled bleeding from the mouth which does not stop after applying pressure for 10-15 minutes you may have suffered a serious injury which needs to be evaluated without delay. You should see an emergency dentist in Vermont or visit the nearest emergency room as soon as possible. In the meantime, apply firm pressure to the bleeding area with a clean cloth. If there is an object in the wound, apply pressure around the object and not directly on it as this could make the bleeding worse. 1
Tooth abscess
Severe tooth decay can lead to a dental abscess, which is when the infection spreads deep inside the pulp of the tooth. This is a serious condition that requires immediate attention from an emergency dentist in Vermont. Dental professionals can offer antibiotics, pain relief medication, and treatments like a root canal for a tooth abscess.
This is by no means a comprehensive list of dental emergencies. Express Dentist has qualified and experienced emergency dentists who can treat a broad range of dental emergencies that require immediate care. Don't delay necessary dental care. Remember, your overall health is closely linked to your oral health. Call Express Dentist on 1-844-593-0591 today to book an after-hours or weekend dental appointment.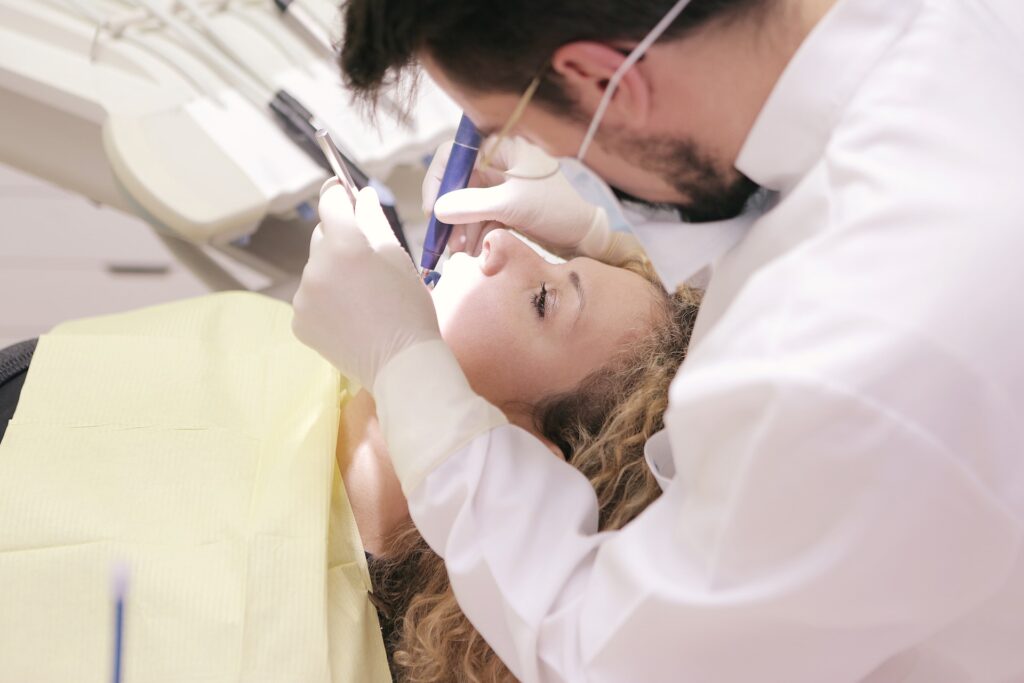 How to pay for urgent dental care without insurance?
If you do not have dental insurance, there are several options available to pay for a dental emergency. Here are a few suggestions:
Payment Plans
Some dental offices offer deferred payment plans that allow you to spread out the cost of your dental treatment over time. This can be an excellent option if you cannot afford to pay the full amount upfront.
Dental Savings Plans
These plans offer discounts on dental treatments for members. They work similarly to health insurance plans. Members pay an annual fee to gain access to reduced dental fees.
Personal Loans
You can consider applying for a personal loan from a bank or credit union to pay for your urgent dental treatment. Remember, however, that these loans invite an interest and the debt can quickly grow if you do not keep up with payments.
Free or Low-Cost Dental Clinics
Some charitable organizations provide free or low-cost dental care to people in need. You can check with local non-profits if they offer dental services.
Crowdfunding
You may consider crowdfunding your dental treatment, which has become a popular way to raise money for various causes. Various online platforms allow you to create a campaign and share your story, seeking financial help from friends, family, and even strangers. This can be one way to cover the cost of procedures and treatments if you don't have dental insurance. The power of social media can help spread awareness and bring in donations from around the world.
How much does dental treatment cost?
Here are the estimated costs for some common dental treatments:
Tooth Extraction: $75-$250
Root Canal: $500-$1,500
Dental Filling: $75-$250
Dental Crown: $1,000-$1,500
Gum Treatment: $500-$10,000
Dental Implant: $1,000-$5,000
Here are some more estimates for common dental treatments. Keep in mind that these costs are estimates. Actual costs can vary widely, depending on your dentist's location, experience, and the severity of your dental emergency. Call Express Dentist on 1-844-593-0591 today and we will help you find an affordable emergency dentist in Vermont.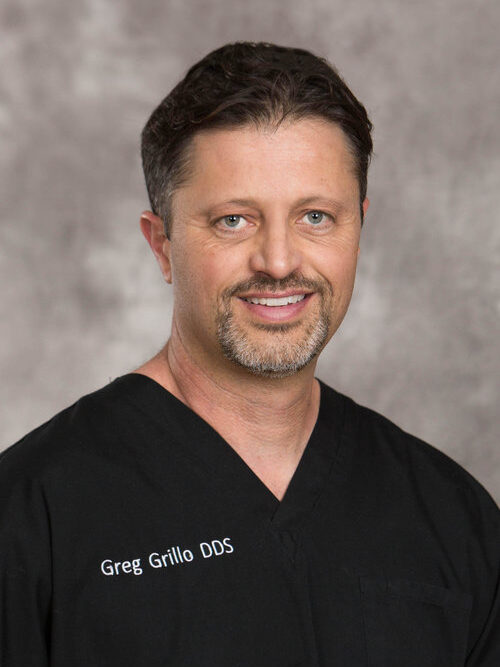 Dr. Greg Grillo DDS studied at the University of Washington where he received a bachelors degree with Honors and later attended dental school on the same campus. Following school Dr. Greg served in the United States Navy as a dental officer. During this time he received advanced training in specialty areas of dentistry while also treating families of members of the military.
As well as sharing valuable information on dentistry and oral health, Dr. Greg remains a practicing dentist to this day. He works with families in the Okanogan Valley where he lives with his wife and three children.
St. Louis Children's Hospital. What to do about mouth bleeding? Available online. Accessed on April 19, 2023.