Have you heard of dental membership plans? At Express Dentist, we have a lot of people that are asking these days about a dental membership plan because they've heard of them. Now, they're more familiar than you think, if you haven't heard of them. Because we live in a subscriber-based world today. Think, Netflix, Hulu, Amazon Prime. Think shaving clubs. Even there are companies now that have subscription models for toothbrushes. These are all variations of a subscriber or membership type model.
In dentistry, we are now able to provide that subscription-based model. It's something that more and more dental offices are offering. Many patients find that it's a great alternative for them.
Dental Insurance: A Broken System
So, how does a dental membership plan work? First of all, think of dental insurance or benefits. This is pretty much a broken system. If patients are buying individual plans and not employer-based plans, they are paying a monthly premium. For some employer-sponsored plans, they're still paying a premium out of their paycheck even though it may be a slightly better deal. But they get an annual benefit that hasn't changed in 40-50 years. We know that inflation has certain risen and there's been a cost rise on every type of dental service.
Dental Membership Plan: How Does It Work?
So, you're paying monthly for a dental insurance plan but you may not be getting the benefits from that. Now, a dental membership plan works in a way that is far more predictable. You make a monthly payment the way that you would, say, for Netflix. And for that known fixed cost, you get a certain number of benefits during the year. For example, many dental membership plans will include two visits for cleanings, x-rays, and exams, which is worth at least the amount of premiums or the monthly fee that is paid. But it also often includes other benefits like discounts on major services and other incentives that sometimes practices throw in to a dental membership plan.
What are the other benefits of a dental membership plan?
A dental membership plan is a really great way to help you stay on track. It can also help you have a predictable cost for your preventive dental care especially. It tends to be really good value as well.
So, if you are struggling sometimes with the cost of dentistry… Let's face it, you go to the dentist for cleanings, x-rays, exams, it can add up, it can be $200-$300 for that. Now, if you have a monthly membership fee that you pay, that may be $30 or $40 a month, that's far easier to fit into a budget, and then to get those benefits, plus know that you have access to more services at a better rate than average, including some cosmetic dentistry services like teeth whitening.
Here's a summary of the benefits of an in-house dental membership plan from a dental clinic:
Join anytime.
No deductibles.
No yearly maximums.
No complicated forms to fill or administrative hassles.
No worries about in-network versus out-of-network dentists – receive friendly dental care from your trusted dentist.
Family memberships available.
Access to a network of dentists that participate in a group dental discount plan.
How to find a dental membership plan?
At Express Dentist, we love helping people set up with dentists that meet their needs. And so, if you need care, please reach out to us on 1-844-593-0591 and we can help set you up with someone in our trusted network in your area. If a dental membership plan is something that fits your interests, let us know, and we'll see if we can help you find somebody that might be able to offer that to you. This is just a simple and affordable way to help you stay on track, keep your dental health a priority, and your smile beautiful.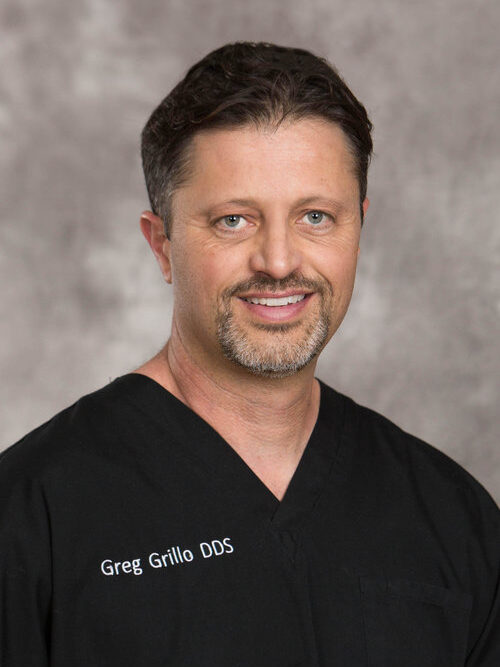 Dr. Greg Grillo DDS studied at the University of Washington where he received a bachelors degree with Honors and later attended dental school on the same campus. Following school Dr. Greg served in the United States Navy as a dental officer. During this time he received advanced training in specialty areas of dentistry while also treating families of members of the military.
As well as sharing valuable information on dentistry and oral health, Dr. Greg remains a practicing dentist to this day. He works with families in the Okanogan Valley where he lives with his wife and three children.