Idaho Street Dental
305 W Idaho St, Boise, ID 83702, United States
+1 208-343-7271
Mon 8 AM – 5 PM
Tues 7 AM – 2 PM
Wed 8 AM – 5 PM
Thurs 7 AM – 2 PM
Fri 8 AM – 2 PM
Sat Closed
Sun Closed
Modern Smiles Nampa
16458 N Midland Blvd, Nampa, ID 83687, United States
+1 208-656-6070
Mon 8 AM – 5 PM
Tues 7 AM – 5 PM
Wed 8 AM – 5 PM
Thurs 7 AM – 5 PM
Fri 8 AM – 3 PM
Sat By appointment only
Sun Closed
River City Dentistry
737 N Thornton St, Ste A, Post Falls, ID 83854, United States
+1 208-544-4573
Mon 8 AM – 5 PM
Tues 8 AM – 5 PM
Wed 8 AM – 5 PM
Thurs 7 AM – 3 PM
Fri Closed
Sat Closed
Sun Closed
Severe toothache, chipped tooth, knocked-out tooth, braces wire poking… dental emergencies come in many forms. And when you're in pain or time is of the essence, it can be a frightening event. In such a situation, it can be overwhelming to try and find an emergency dentist in Idaho. While most dental offices will attend to emergencies during regular business hours, finding an after-hours or weekend dentist can be far more challenging.
Express Dentist makes it easy. We are a toll-free national hotline for emergency dental referrals. All you have to do is call our hotline number at 1-844-593-0591 for immediate access to top-rated dental professionals in your area. Lines are open 24/7, including nights, weekends, and holidays. Just one phone call or a few clicks can get you the urgent dental care you need without delay.
All partner providers at Express Dentist are accredited, top-rated dental professionals with years of experience. They are trained to deal with all kinds of dental emergencies and provide timely care to prevent further complications.
Can Express Dentist find me an emergency dentist in Idaho?
Yes, Express Dentist can find you an emergency dentist in Idaho, including popular cities like Boise, Meridian, Idaho Falls, Pocatello, and Twin Falls.
But Express Dentist is not only in Idaho. We operate nationwide and can get you emergency dental appointments from coast to coast in mainland USA as well as Hawaii and Alaska. You can call the Express Dentist hotline at 1-844-593-0591 from large and small cities across the US, such as Atlanta, Baltimore, Colorado Springs, and Tucson.
What happens when I call Express Dentist?
The entire process is really very simple. When you call the Express Dentist 24-hour hotline number 1-844-593-0591, you'll be connected to a friendly and knowledgeable operator. The operator will put you in touch with a top-rated dental professional in your area. The emergency dentist will ask you a few questions to understand your problem and determine the next steps. They'll even talk you through what to do until you can get to the clinic. Express Dentist can arrange an urgent dental appointment if needed, whether it is during regular business hours or after hours or on a holiday or weekend. You can rest assured you won't experience any delays in getting the care you need. Save the Express Dentist hotline number 1-844-593-0591 in your mobile phone and pin it to your refrigerator. This way you'll know exactly what to do if a dental emergency strikes.
What is a dental emergency?
Some common dental problems that are considered emergencies include: 1
Bleeding from the mouth that won't stop
Avulsed tooth (knocked-out tooth)
Broken, chipped, or loose tooth
Severe dental pain
Bleeding or swelling in the gums
Missing filling or crown
Dental appliance (such as a braces wire) poking the cheek or gum
Can I go to the hospital for a dental emergency?
Your local emergency room may provide emergency dental treatment, but this should be your last resort. In all likelihood, they will give you something to take the edge off if you're in severe pain. But you will still have to follow up with a dentist the next day or soon after.
Instead, it makes sense to call Express Dentist on 1-844-593-0591 and see an emergency dentist in Idaho or wherever you live in the US. This will ensure you get specialized and tailored treatment to address the root cause of your dental symptoms.
For instance, if you have a toothache, the ER may give you prescription pain pills to tide you over until you can get to a dentist. An emergency dentist, on the other hand, will examine your mouth, determine the cause of your toothache, and treat it. So, for example, if you have tooth decay, they may offer antibiotics and a filling or even a more definitive treatment like tooth extraction or root canal.
Note: Always call 911 or go to the nearest emergency room if you have severe injuries or bleeding.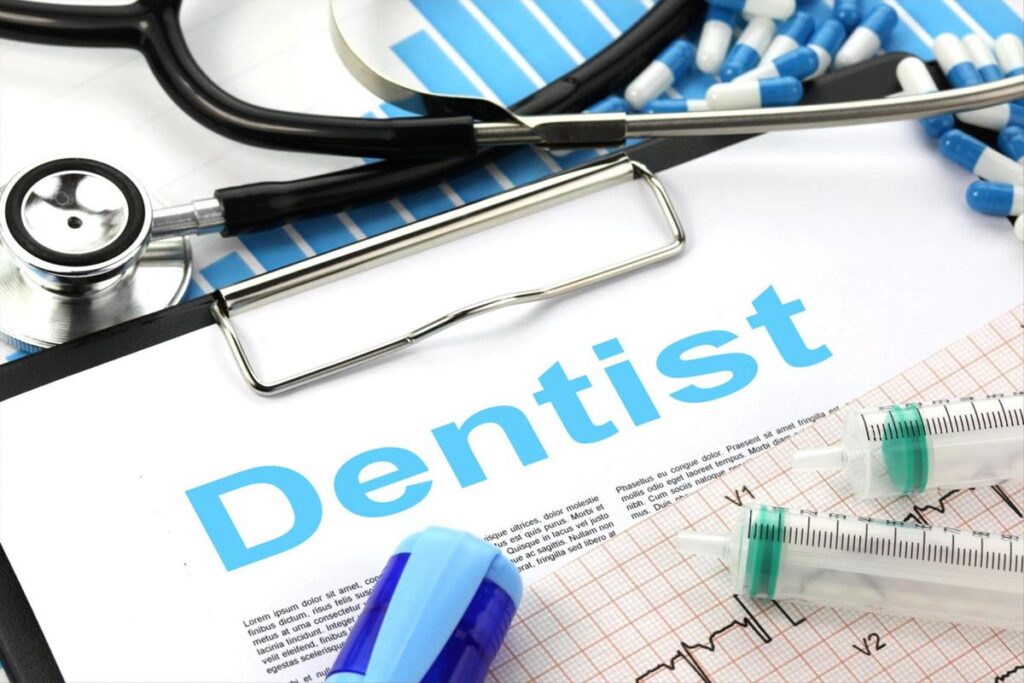 How do I pay for emergency dental services?
If you have dental insurance, it's likely that at least some emergency dental treatments will be covered by your health plan. However, coverage depends on your specific plan and the nature of your problem. You may be liable for some out-of-pocket cost in addition to what the insurance provider will pay.
If you don't have dental insurance, you can pay for your treatment with cash or cards. While some dental emergencies require only a consultation or short, inexpensive treatment, others may require more extensive treatment. In such cases, dental costs can run into hundreds or thousands of dollars.
Fortunately, many emergency dentists offer easy payment plans or will connect you to third-party lenders for a personal loan.
If you're not sure whether your dental plan covers emergencies or if you're not insured, call Express Dentist on 1-844-593-0591. Friendly operators are on standby to help you figure things out.
How much does dental treatment cost without insurance?
The exact cost of your emergency dental care will depend on your particular issue and where you live. Your emergency dentist in Idaho or wherever you live will give you a quote after they examine you. In the meantime, here are some guideline prices to give you an idea:
Metal or porcelain dental crowns: $1,200 to $1,500 per crown
Dental filling: $100 to $250
Tooth extraction: $100 to $300 without anesthesia and $500+ if anesthesia is required
Root canal treatment: $1,000 to $1,200
Find an emergency dentist in Idaho today
If you need to see an emergency dentist in Idaho or elsewhere in the US, call Express Dentist today. Our hotline number 1-844-593-0591 is open 24/7, including holidays and weekends. All calls to this number are free. We don't charge any commission for dental referrals. You'll only pay for your dental consultation and treatment. Don't delay necessary dental care. Call Express Dentist for same-day, after-hours, or weekend dental appointments today.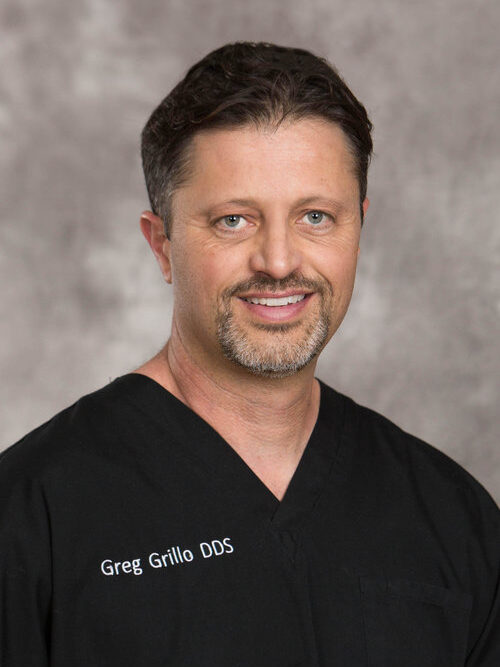 Dr. Greg Grillo DDS studied at the University of Washington where he received a bachelors degree with Honors and later attended dental school on the same campus. Following school Dr. Greg served in the United States Navy as a dental officer. During this time he received advanced training in specialty areas of dentistry while also treating families of members of the military.
As well as sharing valuable information on dentistry and oral health, Dr. Greg remains a practicing dentist to this day. He works with families in the Okanogan Valley where he lives with his wife and three children.
National Library of Medicine. Dental Emergencies. Available online. Accessed on August 4, 2022.