Emergency Dentistry
434 TN-46, Dickson, TN 37055, United States
+1 615-619-8145
Mon Open 24 hours
Tues Open 24 hours
Wed Open 24 hours
Thurs Open 24 hours
Fri Open 24 hours
Sat Open 24 hours
Sun Open 24 hours
Hermitage Cosmetic and Implant Dentistry
4251 Lebanon Pike, Hermitage, TN 37076, United States
+1 615-889-2300
Mon 7:30 AM – 5 PM
Tues 7:30 AM – 5 PM
Wed 7:30 AM – 5 PM
Thurs 7:30 AM – 5 PM
Fri :30 AM – 5 PM
Sat Closed
Sun Closed
Knoxville Emergency Dental
1506 Callahan Dr, Knoxville, TN 37912, United States
+1 423-226-9012
Mon 7 AM – 9 PM
Tues 7 AM – 9 PM
Wed 7 AM – 9 PM
Thurs 7 AM – 9 PM
Fri 7 AM – 9 PM
Sat 7 AM – 9 PM
Sun 7 AM – 9 PM
What are some common dental emergencies?
According to the American Dental Association, the following are examples of common dental emergencies: 1
Knocked out permanent tooth
Broken or cracked tooth
Severe toothache
Object stuck in mouth
Dental appliance poking
Bleeding that won't stop
How to find an emergency dentist in Tennessee?
You may not think you'll ever need an emergency dentist in Tennessee, but a dental emergency can strike without warning. For instance, if you or someone in your family wears braces, a broken braces wire can be a scary experience. Suddenly, your mouth has sharp protrusions that make it difficult to eat, drink, or speak. You're constantly worrying that your tongue will get caught on the broken braces wire and lead to even more discomfort. The thought of having to go a whole day like this, let alone a week or longer before you can see a dentist is almost unbearable. You end up feeling vulnerable and helpless, wondering how you're going to manage the problem.
Express Dentist can help you navigate this or other dental emergencies with ease. We are a 24/7 toll-free hotline 1-844-593-0591 with a nationwide network of trusted dental professionals. You can call us for after-hours, weekend, and urgent dental appointments and get the relief you need by getting you an appointment with an emergency dentist in Tennessee.
How to prepare for a dental emergency when you're away from home?
It's scary enough to experience a dental emergency at home, but it can be outright terrifying if you're away from home. That's why it's important to be prepared and know what to do in case of an unexpected toothache, knocked-out tooth, or other dental issue when traveling. Here are some travel tips for healthy teeth. And here's what you can do to prepare for a dental emergency when you're away from home:
Save the Express Dentist number 1-844-593-0591 in your phone. This will save you the trouble of researching local emergency dental clinics. Express Dentist has a nationwide network of dental professionals, so we can not only find you an emergency dentist in Tennessee, but also in Kentucky, Virginia, North Carolina, Georgia, Alabama, Mississippi, Arkansas, Missouri, and beyond. If you're in Tennessee, call us for urgent dental appointments in Nashville, Memphis, Knoxville, Chattanooga, Clarksville and other towns and cities across the state.
Pack a small dental emergency kit with essentials such as pain relievers, cotton swabs, gauze, dental floss, and a small container with a lid to store a knocked-out tooth safely while you make your way to an emergency dental clinic.
Avoid eating hard or sticky foods, such as popcorn kernels, ice, and hard candy that can crack a tooth.
Do not use your teeth to cut things.
Wear a mouthguard and appropriate protective gear while participating in vacation activities that can put your mouth and teeth at risk of injury.
Brush and floss regularly to maintain good oral hygiene and reduce the risk of dental emergencies.
If you have a history of dental issues, make an appointment to see your dentist before you travel. Make sure your travel companions know how to get help in case of a dental emergency.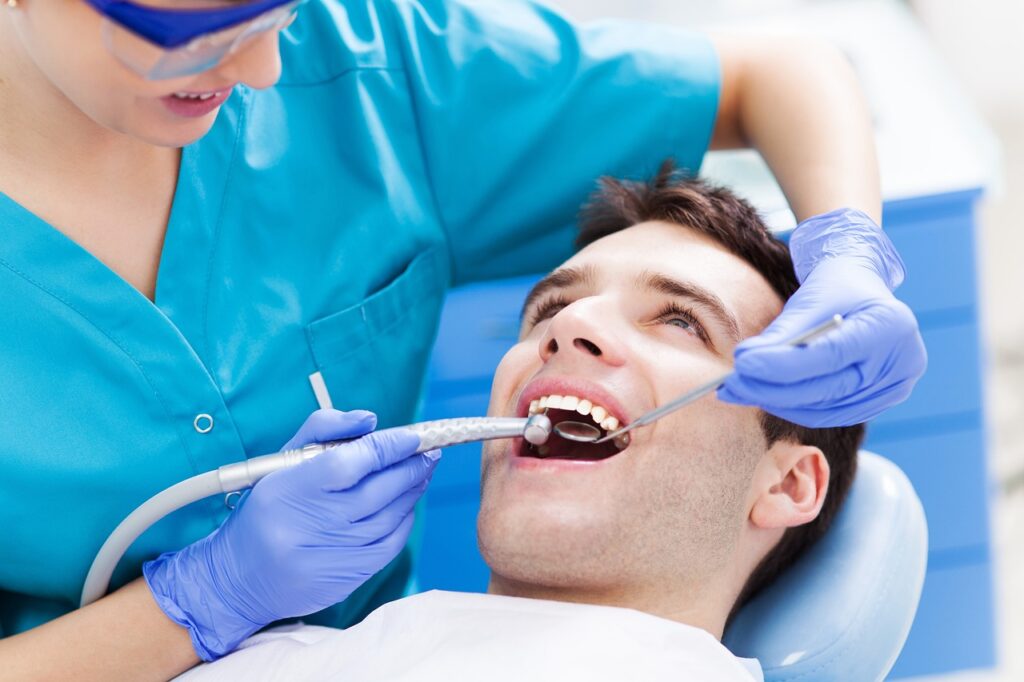 Why seek prompt dental care?
Simple steps can help to minimize the risk of a dental emergency and make you better prepared to handle it if it does occur, whether you need an emergency dentist in Tennessee or away from home. Remember, seeking prompt dental care is crucial to prevent serious complications and permanent damage, so don't hesitate to contact Express Dentist on 1-844-593-0591 if you need help. Provide as much detail as possible about your dental emergency when you call so that we can connect you to a dentist nearby who can alleviate your symptoms and prevent further damage.
How much does it cost to see an emergency dentist in Tennessee?
It's difficult to predict how much emergency dental services will cost because the cost can vary depending on the severity of your dental problem, the specific treatment recommended, and the location and experience of the emergency dentist in Tennessee. Generally speaking, emergency dental services tend to be more expensive than routine dental care due to their urgency and the need for immediate attention.
As a ballpark figure, the cost of an emergency dentist visit in Tennessee can range from around $75 to $300 or more for the initial consultation and urgent treatment, depending on the complexity of the care required. If you need additional services such as X-rays or medication, the cost can be more.
If you have dental insurance, your plan may cover some or all of the cost of emergency dental services. However, you will have to check your specific policy and see if the treatment needed is covered. Call Express Dentist and we will connect you to dentists in your area who accept your plan. If you're experiencing a dental emergency and do not have dental insurance, also call Express Dentist on 1-844-593-0591 and we will help you find affordable dental clinics nearby.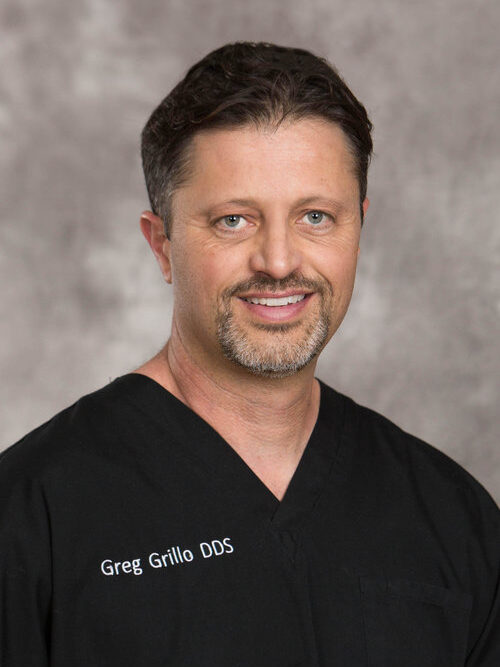 Dr. Greg Grillo DDS studied at the University of Washington where he received a bachelors degree with Honors and later attended dental school on the same campus. Following school Dr. Greg served in the United States Navy as a dental officer. During this time he received advanced training in specialty areas of dentistry while also treating families of members of the military.
As well as sharing valuable information on dentistry and oral health, Dr. Greg remains a practicing dentist to this day. He works with families in the Okanogan Valley where he lives with his wife and three children.
American Dental Association. Dental Emergencies. Available online. Accessed on April 17, 2023.