All you need to do is pack a toothbrush, toothpaste, and some dental floss, right? So, why would you need travel tips for healthy teeth? Well, here's the thing. Whether you're traveling for work or going on vacation, your oral health can take a plunge if you're not careful. With changing time zones, jet lag, and eating more unhealthy foods than usual, there's a lot that can harm your teeth when you're away from home. The last thing you want is to arrive at your destination and have a dental emergency.
So, here are some simple and easy-to-implement travel tips for healthy teeth.
Schedule a routine dental appointment before your trip
If you can, try and schedule a regular dental appointment before your trip for routine care from your dentist. This is especially important if you're headed overseas or are undertaking a long trip away from home. There's no place like your home base to get preventive dental care. After all, you don't want to go looking for a dentist in another city or foreign country if you can help it.
Make sure you schedule a dental appointment well in time before your trip. That way if your dentist spots any trouble brewing, you'll have enough time to get it fixed and prevent complications when you're away. If your dentist recommends more prolonged or complicated treatment that can wait a while, you can postpone it until after you return. If you get the all-clear from your dentist, you can take off for your trip with peace of mind that everything is good with your mouth.
Prepare for dental emergencies
Next on our travel tips for healthy teeth is being prepared for emergencies. If you're traveling within the US, keep your dentist's contact information handy in case you need to get in touch with them. Sometimes, a dental emergency can be resolved with a phone consult.
If you're traveling abroad, it's a good idea to have the number of the US consulate in your destination country saved in your phone for any dental or medical emergencies. While most hotel concierges can connect you with local doctors and dentists, this is an extra precaution worth taking.
If you have pre-existing dental problems, talk to your dentist before your trip about any special precautions you should take while you're away.
Pack all your dental essentials
It's a good idea to make a checklist of all the dental essentials you'll need, such as your toothbrush, toothpaste, dental floss, mouthwash, mouthguard, etc., when you're away from home. This not only saves time when you're packing, but also ensures you have everything you need and the brands of products you're used to at home.
If you use an electric toothbrush, make sure you have the appropriate plug and adaptor when traveling overseas.
But if you pack in a hurry and forget your toothbrush, not to worry. Dentists recommend that you rinse your mouth thoroughly with water to wash away any food particles. You can also place a little toothpaste on a clean finger and use it to clean your teeth until you can get to a store and purchase a toothbrush.
Keep your toothbrush clean
This is one of the most important travel tips for healthy teeth. At home, your toothbrush air dries in a cup in your bathroom. When you're on the move, it's not unusual to stuff a wet toothbrush into your toiletries bag. This is not healthy as it can lead to germs breeding on your toothbrush.
You should use a resealable plastic bag to keep your toothbrush out of contact with the other stuff in your toiletries bag. As soon as you reach your hotel, take your toothbrush out of the plastic bag and allows it to air dry.
If you have a busy itinerary, consider carrying disposable toothbrushes. Toothpaste tablets are also a good option for regular travelers.
Carry sugarless chewing gum on flights
Chewing sugarless gum can relieve ear pressure during takeoffs and landings if you're traveling by air. What's more, research has shown that chewing sugarless gum for 15-20 minutes after you eat can help prevent tooth decay by getting saliva flowing and washing away cavity-causing bacteria.
Keep up with your normal oral hygiene routine
When you're having a good time on vacation or on a busy work trip, it's easy to let up on routine dental hygiene. But given that most people tend to eat unhealthy foods when they're away from home, it's more important than ever to keep up with your normal dental care routine. Brush your teeth at least twice a day and floss thoroughly.
Use bottled water to brush your teeth
This is one of the travel tips for healthy teeth that you should follow if you're traveling abroad to a country where tap water may not be clean. Or if you're on an adventure in the wilderness where lake or stream water may not be clean. That's because you can inadvertently swallow some water while brushing your teeth and become ill.
Follow these easy travel tips for healthy teeth and enjoy your trip
I hope you'll keep these travel tips for healthy teeth in mind before your next vacation or work travel. You can also read more dentist-recommended tips for a healthier mouth on Express Dentist.
If you've got a vacation or work trip coming up and are on the lookout for a new dentist, Express Dentist has a trusted network of experienced dental professionals across the country. We can help you find a dentist for routine dental care as well as more specialized treatment. Call Express Dentist today, get the dental care you need, and enjoy your trip with peace of mind regarding your oral health.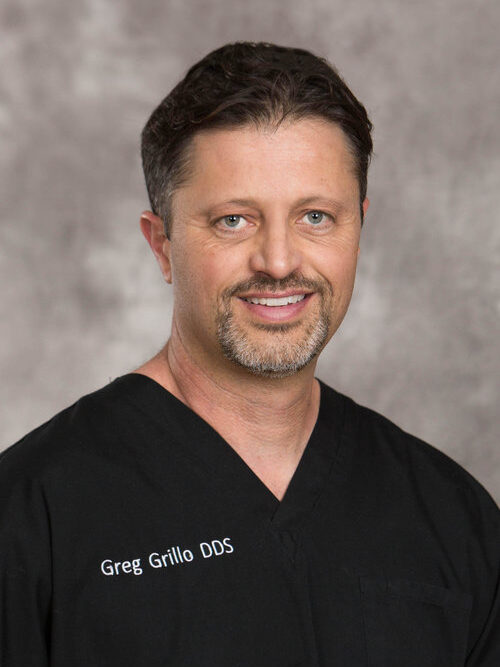 Dr. Greg Grillo DDS studied at the University of Washington where he received a bachelors degree with Honors and later attended dental school on the same campus. Following school Dr. Greg served in the United States Navy as a dental officer. During this time he received advanced training in specialty areas of dentistry while also treating families of members of the military.
As well as sharing valuable information on dentistry and oral health, Dr. Greg remains a practicing dentist to this day. He works with families in the Okanogan Valley where he lives with his wife and three children.