You know there's so much going on with technology, and dentistry is feeling it too, and in very good ways. I've done dentistry for 27 years, and during a large part of that time, there wasn't a lot of change in technology. There'd be something here and there that came along, but in the last few years, and even in the last couple of years, there have been some dramatic changes and improvements in dental tech. Some of this is going to be very exciting as the future unfolds.
So, what are five right now, right in the middle of 2023, that we look at and say these are pretty neat and they really are starting to shape dentistry?
Digital Modeling 3D Printing
This is something that was done in labs, but now it can be done in offices, and some of the machines are relatively inexpensive. So, dentists can print certain types of appliances and different models of your teeth. They can show you some reproductions of your teeth. There are certain guides that can be made as well.
So, this is a very helpful technology that's been used in other industries, and dentistry is finding some great applications for it now as well.
CBCT
What is that? Dental CBCT or cone beam computed tomography is 3D imaging. Think of it almost like an MRI of the mouth and jaw, the facial region. Now, not too long ago, this was something that was just reserved for surgical centers especially, but now it's becoming a standard of care in many settings in dentistry. This gives the dentist the ability to have true 3D imaging and layers of images versus just those little small films, because digital x-ray by itself, when it came along, I remember in the middle of my career, that was a big deal, and now this is a massive advancement beyond that. It allows us to really look in and find problems that are hiding, in 3D, and so the diagnostic capabilities of that are very exciting.
Especially, again, even though it's not brand new, it's becoming more of a routine and more of a standard of care in more and more offices, so keep your eye out for that as well.
Digital Scanners
Digital scanners are neat because what they do is they replace the impressioning techniques that you may have had in the past with those goopy trays. Scanning has been around for a while with certain systems. There's one called Cerec same-day crowns, and it uses a scanner. But there are other companies too out there that make scanning devices like a wand basically, that allows us to capture the teeth and the gums very quickly and very accurately. This can be sent to labs or it can be used in the office to create restorations and appliances.
I think you know one of the evolutions of this are facial scanners, so it looks more like it's a wand but it's held out and scanned across the face, so you can actually reproduce the face and the teeth, and you can look at simulations, you can figure out how to construct dentures, full mouth restoration, and so forth. This is a very exciting area.
Artificial Intelligence
I've talked about this previously, but artificial intelligence is evolving very rapidly, and in the last year, there have been a couple of new AI technologies in dentistry that have been approved by the FDA. This includes a charting system which reduces charting time by 70% just by identifying missing teeth and restorations and so forth that normally is manually transmitted into the chart. It can be done with artificial intelligence.
Then there are some other forms of artificial intelligence that are looking at detecting cavities and even tumors on these CBCT scans I was talking about earlier. So, that's all very exciting, especially as it becomes more mainstream in offices.
Robots and Microbots
So, how does that work in dentistry? Are robots going to replace us as dentists? Probably not, but they can be very useful and beneficial. Again, last year the FDA cleared a device that is a robotic system that helps during surgery. It can help shape the bone of the jaw, so instead of that being done manually, it's done by this device that's robotic, and it's very precise. It does exactly what needs to be done so there's no guesswork with that.
Then microbots are really a technology that can be used to disperse certain medications or treatments into to the nooks and crannies of the mouth. These are really like nanoparticles as well, so there's a lot there that will develop in the future.
So, that's just five technologies that we're seeing in dentistry today that are coming along and evolving very quickly. If we do this update next year, I'm sure that we'll find that there are some exciting advancements as well.
At Express Dentist, we have a trusted network of dentists that we can help connect you with. Many of our partner providers are incorporating exciting technology into their practices. If there's a certain technology that's interesting or important to you, we can help screen for that and help you find someone that fits. So, reach out anytime. We're here to help. Here's to you and your oral health!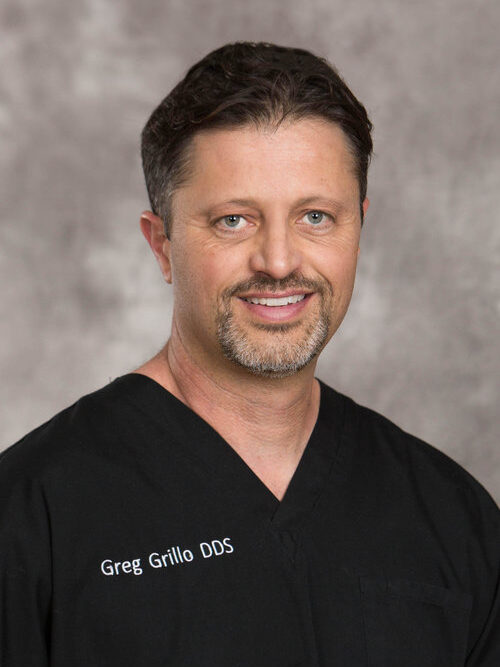 Dr. Greg Grillo DDS studied at the University of Washington where he received a bachelors degree with Honors and later attended dental school on the same campus. Following school Dr. Greg served in the United States Navy as a dental officer. During this time he received advanced training in specialty areas of dentistry while also treating families of members of the military.
As well as sharing valuable information on dentistry and oral health, Dr. Greg remains a practicing dentist to this day. He works with families in the Okanogan Valley where he lives with his wife and three children.