Children with autism face communication and behavioral challenges, especially in new and unfamiliar surroundings. But these kids still need dental care. However, dental visits can be particularly difficult for such families.
Dentists sometimes treat children with autism. If you are the parent of a child with autism, you want to make sure that a visit to the dentist is the best possible experience for your child. It's very important not just because they should have a good experience at the dentist as children with autism, but because they are going to grow into adults and the experiences that they have today as children will shape them for the rest of their lives. So, this is a very important consideration.
Here are just 5 ideas, tips, and ways that you can help make sure that the visits that your child has to the dentist go really well. These tips work really for anyone, but they are especially helpful when children have autism.
Establish a healthy home routine
You want to make sure you've established a healthy home routine that is very consistent. Your home routine sets the stage for what's going to happen at the dental office. If your child is used to brushing their teeth and having something in their mouth and they understand the importance of their teeth, then it helps with the upcoming dental visit. A home routine can make it a little easier for your child to understand what's going to happen at the dental office and to accept it.
Prepare children with autism for a dental visit
As you get closer to the visit, you really want to prepare your child for what's going to happen. You don't want everything to be a surprise. Parents of children with autism understand this better than I do. You know your child and you know exactly what they might need before a new experience. So, it's important to tell them what is going to happen at the dental visit, why it's going to happen, and what to expect. Talk to your child in a way that you know works best for them.
Include the dental office
Dental teams are busy, but they are very concerned about the experience that everybody has. If a dental team doesn't know what works best for your child then they don't know how to customize the care that they're going to provide. If you know that there are certain things that work really work or certain triggers that are going to cause problems during or after the dental visit, then be sure to share those with the dental team. Be very transparent about what those concerns are and what modifications would be helpful. That means a lot not just for children with autism but also for the dental team who want to make sure that they are providing the best experience they can.
Plan scenarios
Now this is a little different than the preparation. This is for during the dental treatment. You need to be a little bit of a scenario planner, and you may have already figured that out with your child. But it's a good idea to know what may trigger your child and what that may lead to and then what should happen if something takes place. Because we don't want to make a traumatic situation in the child's mind even worse by not knowing how to react. If you have a plan for possible scenarios then it would be good to share that with the dental team so that they are prepared for that as well.
Provide positive reinforcements
This is something that works really well for most people. You may find that in children with autism you know exactly how to reinforce the behavior that is best for them. So, that's another thing to share with the dental team that is working with your child. Also, you should provide, if needed, positive reinforcements when your child is being treated. That's something you want to talk about with the dentist. But you know best where to provide positive reinforcement. This will help to make sure that you're helping the treatment proceed the way that it needs to.
There are obviously many other tips, but in a dental setting these are just five that can be really helpful for children with autism during a dental visit. This way your child can go ahead and get the care they need and deserve.
At Express Dentist, we have a trusted network of gentle dentists and specialists including pediatric dentists that we can reach out to for you on your behalf and help you get connected with. So, if you're looking for a dentist that might be helpful or has experience with children with autism, please reach out. Also, feel free to call us even if your child doesn't have autism, because we can help you find a family dentist. Here's to your and your child's health.
In the meantime, stay tuned to the Express Dentist blog for more tips on helping kids keep their mouths healthy. Read these tips on teeth brushing in children and some ideas on how to make tooth brushing fun for kids.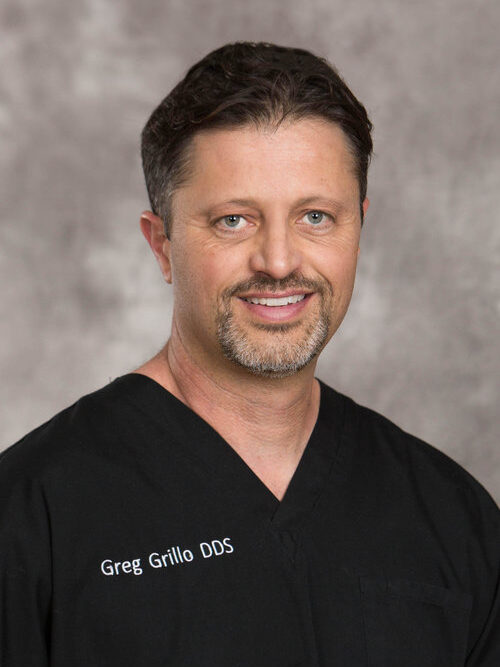 Dr. Greg Grillo DDS studied at the University of Washington where he received a bachelors degree with Honors and later attended dental school on the same campus. Following school Dr. Greg served in the United States Navy as a dental officer. During this time he received advanced training in specialty areas of dentistry while also treating families of members of the military.
As well as sharing valuable information on dentistry and oral health, Dr. Greg remains a practicing dentist to this day. He works with families in the Okanogan Valley where he lives with his wife and three children.