Many people want to get rid of stains on their teeth. But they're not sure if they can afford a whiter, brighter smile. So, how much does professional teeth whitening cost? Read on to find out. We're going to answer all your questions about getting teeth whitening at the dentist, including professional bleaching kits, laser teeth whitening, LED whitening, and combined professional and home treatments.
What's the difference between professional teeth whitening and home teeth whitening kits?
In a dentist's office, the two main chemicals that are used for teeth whitening are hydrogen peroxide and carbamide peroxide. They contain oxygen molecules which help to dislodge stains from your teeth at the molecular level. Many over-the-counter whitening kits and strips for home use also contain the same chemicals. So then, why does professional teeth whitening cost more?
The difference is in the concentration of the chemicals. During professional teeth whitening treatments, your dentist uses a much higher concentration of the chemicals which can effectively and quickly remove stains. Home teeth whitening kits do not contain the same high concentration because of a risk of gum injury.
In the dental office, dental hygienists and dentists use a special rubber dam to protect your gums. They also make customized trays to fit your mouth so that the whitening gel is precisely applied on the teeth and does cross the tooth-gum margin.
How much does professional teeth whitening cost in the US?
Here's a brief overview of the options at home and in office as well as the associated costs:
Teeth whitening toothpaste: $15 for a three-pack
Charcoal toothpaste for whitening: $16 for a two-pack
Teeth whitening strips for home use: $20 to $50
Teeth whitening pens: $25
Teeth whitening kits for home use: $25 to $45
Oil pulling: $15 to $25
Take-home custom bleaching trays: $200 to $500
In-office professional teeth whitening using high-concentration hydrogen peroxide gel: $300 to $500
Hydrogen peroxide with LED light (Philips Zoom): $125-$150 for Zoom QuickPro and $400-$500 for Zoom WhiteSpeed
Laser teeth whitening: $400 to $1,500
At-home whitening with custom trays (Smile Brilliant): $130 to $190
Keep in mind that some teeth whitening treatments last longer than others, so that's something to keep in mind when calculating professional teeth whitening cost. Also, you may not be a candidate for all whitening treatments, for example, there are certain restrictions if you want to whiten teeth with braces, dentures, crowns, and veneers. Now that you know there's a pretty wide range in professional teeth whitening cost, you are better prepared to discuss the options with your dental office. If you're looking for a dental clinic nearby, call Express Dentist. We have a nationwide network of trusted dental professionals and will be happy to connect you with one in your community.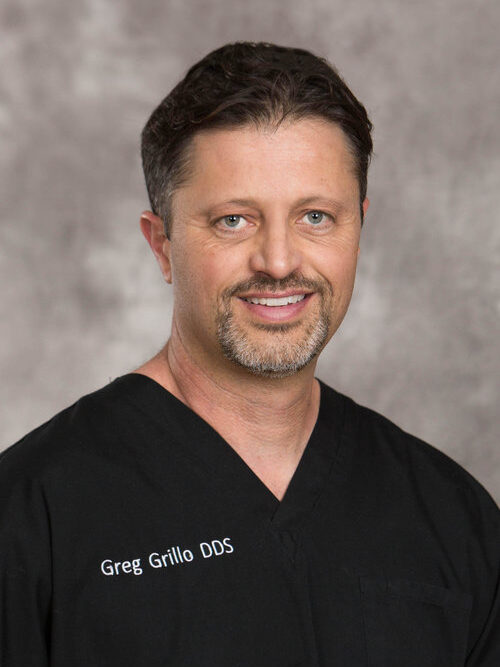 Dr. Greg Grillo DDS studied at the University of Washington where he received a bachelors degree with Honors and later attended dental school on the same campus. Following school Dr. Greg served in the United States Navy as a dental officer. During this time he received advanced training in specialty areas of dentistry while also treating families of members of the military.
As well as sharing valuable information on dentistry and oral health, Dr. Greg remains a practicing dentist to this day. He works with families in the Okanogan Valley where he lives with his wife and three children.