When you look in the mirror or look at a photo of yourself, do you feel like your smile could be better? Fortunately, cosmetic dentistry gives you many different options to improve your smile. And not all of them involve lengthy treatments or expensive dental procedures. Just a few minutes of teeth refinement can make a huge difference in your smile. And if you're looking for a complete smile makeover, that's possible too.
Here are some simple ways to improve your smile:
Straightening Crooked Teeth
A nice, straight line of teeth in your mouth looks great. Crooked teeth, on the other hand, can leave your smile looking less than appealing. There are a lot of options to fix crooked teeth in adults. The different clear aligner systems available today work quickly and discretely. Some clear aligners can straighten your teeth in less than half the time taken by traditional braces.
Fixing Chipped Teeth to Improve Your Smile
Regular wear and tear or bad habits like biting your nails or chewing on a pen can lead to chipped teeth. Unfortunately, when you smile, the onlooker's eyes pick up on these irregularities in your smile. In many people, a light sanding, polishing, or smoothening of chipped teeth can greatly improve their smile.
Closing Gaps Between Teeth
A gap between your upper front teeth is called a diastema. This problem can be easily corrected with clear aligners, often in just a few months. What's more, you may not even need orthodontic treatment to close the gap. Just some tooth-colored bonding may do the trick. You don't need to be numb or have any kind of procedure. In just one appointment, you can get bonding that will make your tooth look slightly wider, eliminating the gap between your teeth.
Treating Gummy Smiles and Gum Disease to Improve Your Smile
It's not just your teeth that make up your smile. Your gums are equally important. If you have a lot of gum visible above your upper front teeth, this is called a gummy smile. It's not a problem if it doesn't bother you. But if you'd like to have a little less gum visible, your gummy smile can be fixed with laser gum recontouring or a minor surgical procedure.
If you have swollen or puffy gums, that's something you can't afford to ignore. It could indicate gum disease, which can have a negative effect on not just your mouth but every organ system in your body.
Gum recession (gums creeping down on the tooth) also need to be fixed because if left untreated, they can lead to tooth loss. These problems are treatable, so you should not delay getting in to your dentist and having them checked out.
Addressing Visible Metal Fillings
Some metal fillings are only visible if you open wide and tilt your head back. These are usually not a cosmetic concern. However, in some cases, the premolars (the teeth right on the side near the canines) can turn gray from the metal fillings leaching into them, leaving your smile looking unsightly. There are also fears that these could pose health risks, but that's controversial and we won't get into it here. Options for this problem include replacing the fillings or doing porcelain-type non-metal caps.
Treating Discolored Teeth to Improve Your Smile
Chocolate, wine, coffee, and other the dark-colored foods and drinks can leave stains on our teeth over time. If you have stained or discolored teeth, it is usually quite simple to whiten them. In some people, teeth whitening treatments can be more complicated, for example, if there are crowns or fillings. However, professional teeth whitening is usually a quick, convenient, safe, and painless treatment that can make a dramatic difference in your smile and give your self-esteem an instant boost.
Replacing Missing Teeth
A missing tooth in your smile is something that's difficult to overlook. It can make you very self-conscious. Replacing a missing tooth can help your smile look amazing again and boost your confidence. Fortunately, there are a lot of options. It's true that some of the dental treatments for a missing tooth are extensive, for example, dental implants. But once you're done with the treatment, you'll never have to deal with the tooth again. Other options that are less expensive and less intensive treatments can also get you by, giving you the self-esteem boost you need in social situations.
It Is Easy to Improve Your Smile
Your smile can make a big difference in your self-confidence, self-esteem, social acceptance, and success in the workplace. The solution to every cosmetic dental problem is personalized, and you never really know how simple a treatment might be for something that's causing you a lot of cosmetic concern.
Just see a dentist and have them evaluate whatever is bothering you. After discussing your options, you can take a call on whether you want to go ahead with a treatment.
Many people who do something to improve their smile remark, "I don't know why I waited so long. I should have done something sooner. It was so much easier than I imagined."
We hope these tips will encourage you to explore your options to boost your smile and lead a more fulfilling life.
Express Dentist has a network of experienced dental providers around the country. We can help you connect with a dental professional in your area.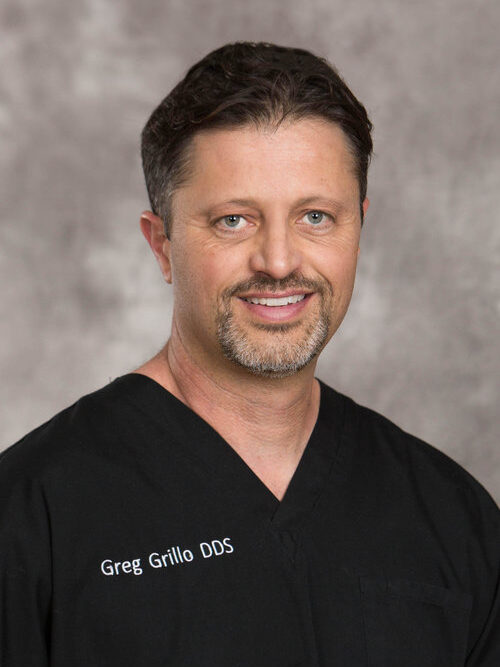 Dr. Greg Grillo DDS studied at the University of Washington where he received a bachelors degree with Honors and later attended dental school on the same campus. Following school Dr. Greg served in the United States Navy as a dental officer. During this time he received advanced training in specialty areas of dentistry while also treating families of members of the military.
As well as sharing valuable information on dentistry and oral health, Dr. Greg remains a practicing dentist to this day. He works with families in the Okanogan Valley where he lives with his wife and three children.