Everyone wants a smile that gives them confidence, and snap-on teeth tries to deliver on that promise with minimal cost. If a patient purchases a set online, the product may not reflect the right size, color, texture, and proportions that blend with the unique facial characteristics of each person. However, if a patient likes what they see, snap-on veneers may offer some short-term benefits for patients who aren't ready for permanent veneers.
Dentists know that healthy, long-lasting veneers require a fit that comes down to hundreds of a millimeter. If not, bacterial plaque traps along the edges and may cause gum inflammation and tooth decay. Some snap-on veneers are made to fit better than others, and patients should consider consultation with a dentist before making a decision to purchase them. Only a dentist can diagnose hidden cavities or chronic gum disease, and wearing these products could lead to advanced problems with more expense and treatment.
While various companies offer snap-on systems online, some dentists also fabricate these products at a significantly lower cost than regular veneers. In this case, you get the best of both worlds: Lower cost and professional oversight. Plus, a dentist may offer other options for a smile that's healthier, more durable, and even more beautiful than imagined. Bonding, whitening, aligner straightening, reshaping, and polishing are just some of the options a dentist can give for a patient to consider.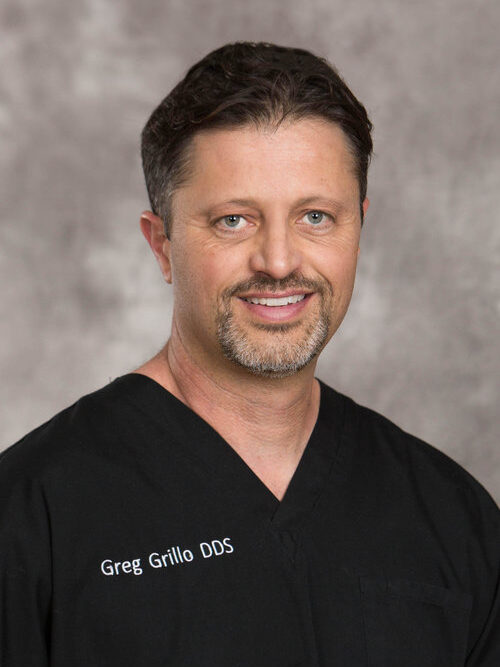 Dr. Greg Grillo DDS studied at the University of Washington where he received a bachelors degree with Honors and later attended dental school on the same campus. Following school Dr. Greg served in the United States Navy as a dental officer. During this time he received advanced training in specialty areas of dentistry while also treating families of members of the military.
As well as sharing valuable information on dentistry and oral health, Dr. Greg remains a practicing dentist to this day. He works with families in the Okanogan Valley where he lives with his wife and three children.