It can sometimes be an epic battle for parents to try and get their kids to brush their teeth. Teeth brushing in kids is especially tiresome before bedtime but also before school in the morning. I've worked with a lot of parents over the last 27 years. Today, I'm going to share some ideas to make teeth brushing fun for kids. Keep in mind that there's no magic bullet. Every kid is different and will respond differently to different techniques. A combination of tips may be helpful for your child.
Brush your child's teeth for them
You will have to start by brushing a young child's teeth for them. In fact, you want to start brushing the first tooth as soon as it comes in, usually in the first year of life. It's a quick process and gets plaque off the tooth. And it gets your little one used to the idea of teeth brushing. And while we are on the topic of young kids, read about some habits that should be discouraged, such as thumb sucking, which can potentially damage your child's teeth.
Demonstrate on yourself
It's very helpful for children to see their parents brushing their teeth. This has two advantages. It shows your kids that you too are careful about brushing your teeth twice a day. Additionally, it demonstrates to kids the correct technique of brushing teeth. Brushing teeth then becomes a model behavior and part of the routine for children.
Monitor teeth brushing in kids
When the time is right, you can allow your child to brush their own teeth. This can make young children feel grown up and important. However, it's important to monitor teeth brushing in kids when they first start doing it themselves. Make sure you tell them they're doing a great job. This helps reinforce the behavior and establish the habit of teeth brushing in kids.
Use the correct equipment
Don't use an adult sized toothbrush as it can potentially damage your child's teeth and gums. Get a child sized toothbrush and a toothpaste formulated for kids. The graphics, cartoons, or characters on a toothbrush encourage a child to brush by making it feel like a fun activity. Some of the electric toothbrushes are really great too.
Make use of technology
Good use of technology can make teeth brushing in kids a fun activity as well as a regular one. For example, an app that has a timer or gives rewards to kids who brush regularly. Look for videos on YouTube that are designed specifically for teeth brushing in kids. There's a whole bunch of them. Some are educational while others are motivational. Kids can follow along with the music and characters. This makes the entire process of brushing teeth fun. It also ensures kids are brushing thoroughly.
Brush together as a family
Making teeth brushing a family affair can be an opportunity for you all to bond. You can show your kids the correct technique and monitor them at the same time.
Encourage pretend play
This is a great tip for parents of young kids. Get your child's favorite stuffed animal and encourage them to brush the animal's teeth. You can even give the animal its own toothbrush. It's a fun thing to do and encourages teeth brushing in kids.
Print a calendar for the bathroom
This is a tip that works well for parents struggling to get their kids to brush their teeth. Print a calendar for the bathroom door or tape it to the mirror. Mark off each day your child brushes their teeth in the morning and evening. Have gold stars handy that your kid can "earn" at the end of each week. This gives children a goal to fill up the calendar and earn a star. After they've earned a number of starts, maybe you can decide on a special treat or prize for the child.
Don't forgetting flossing
Parents should introduce flossing whenever it's appropriate. You can get your kids to use those small hand-held flossers and picks. There are some that are designed just for kids and are very helpful in keeping mouths clean.
At Express Dentist, we have a trusted network of pediatric dentists and family dentists across the country. If you're looking for a dentist who is the right fit for your family, feel free to reach out. We will be happy to connect you with a dentist in your area who can help your kids get off to a really good start with oral health. All the best to you and your family, and Happy Brushing!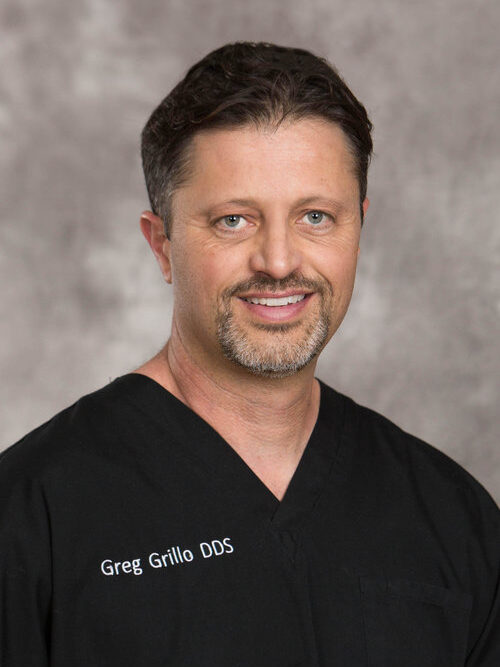 Dr. Greg Grillo DDS studied at the University of Washington where he received a bachelors degree with Honors and later attended dental school on the same campus. Following school Dr. Greg served in the United States Navy as a dental officer. During this time he received advanced training in specialty areas of dentistry while also treating families of members of the military.
As well as sharing valuable information on dentistry and oral health, Dr. Greg remains a practicing dentist to this day. He works with families in the Okanogan Valley where he lives with his wife and three children.