The term "dental trauma" refers to physical injuries to the structures in the oral cavity or mouth. It includes injuries to the teeth, gums, alveolar bone (the bone that holds the teeth in their sockets), as well as soft tissues such as the tongue and lips. Dental trauma is quite common. It is estimated that up to 60% of the world's population suffers dental injuries at some point in their life, with about 60 million dental traumas treated worldwide each year. 1
The majority of traumatic dental injuries are minor. However, occasionally more serious injuries can occur. The treatment for dental trauma depends on the type of injury, its location, and the severity of the trauma. Regardless of the type and extent of the injury, however, it is essential to be examined by doctors at an emergency room or by a dentist or endodontist following dental trauma. This is because sometimes there are inconspicuous injuries that are only detected on dental exam and require emergency treatment.
Continue reading to learn more about the common causes of dental injuries, how they are treated, and what you can do to prevent them.
What types of injuries qualify as dental trauma?
Some of the most common types of dental trauma include: 2
Chipped tooth
Fractured tooth
Tooth subluxation (loose tooth)
Tooth avulsion (knocked-out tooth)
Tooth intrusion (jammed tooth in the socket)
Lacerations (cuts) of the lips, tongue, or gums
What are the common causes of dental injuries?
Most incidents of dental trauma are caused by playing sports or accidents. Accidents can include motor vehicle collisions and falls. Dental trauma can also occur during violent fights or physical abuse. Sports such as soccer, football, rugby, ice hockey, volleyball, baseball, and basketball can lead to dental injuries. Many adventure activities also pose a significant risk for dental trauma. Playground equipment and trampolines are known to cause a large number of head and neck and dental injuries.
It is worth noting that dental trauma is quite common in children, with the greatest incidence of injuries occurring between the ages of 2 and 3 when the child's motor coordination is developing.
How is dental trauma treated?
The goal of treatment in dental trauma patients is to restore both function and aesthetics. The specific treatment depends on the nature of the injury. A dentist can examine the mouth and detect both visibly damaged teeth as well as injuries that are not obvious to the patient. Some of the treatments for traumatic dental injuries are briefly described below. 3
Chipped Tooth
The enamel (tough outer covering of the tooth) is one of the strongest substances in the human body. However, a forceful blow to the face can cause it to become chipped, resulting in a tooth with a sharp or jagged edge, which can be painful and/or disfiguring. A chipped tooth can be repaired with a filling that matches the color of the natural tooth. If a large part of the crown is lost, the dentist may offer a cap or artificial crown.
Tooth Fracture
A tooth fracture can range from an infraction (incomplete fracture or crack of the enamel) to a complete fracture of the enamel, dentin, and pulp. As noted, the treatment depends on the extent of the injury. If the broken tooth fragment is available, it may be bonded back to the tooth, using resin to contour the tooth and restore aesthetics. For more complex fractures involving the pulp, a root canal may be recommended.
Tooth Subluxation
If a tooth has become loose but is not displaced from its position in the socket, it is known as a subluxation. This type of dental injury may be treated with flexible splints for a couple of weeks to help stabilize the tooth.
Tooth Avulsion
An avulsion (knocking out) of a permanent tooth is a serious dental injury. The outcome and prognosis of this type of dental trauma depend largely on the promptness of the treatment received after the injury. The treatment of choice for tooth avulsion is usually replantation to save the tooth. If the original tooth cannot be replaced, the dentist can insert a dental implant (artificial tooth) that looks and functions like a natural tooth. However, it is worth noting that primary (milk) teeth in children that have been knocked out completely are not usually replanted because this can cause further damage and prevent the permanent tooth from erupting.
Where to get treatment for dental trauma?
Emergency Room
People who have suffered significant facial trauma or head and neck injuries should be evaluated and treated at the nearest emergency room. This is because in addition to dental injuries, such individuals can have bleeding from the mouth, ears, or nose, as well as other serious problems such as skull fractures, jaw fractures, soft tissue injuries of the face and neck, dizziness, concussion, disorientation, and memory loss, which require comprehensive evaluation.
However, if a person's injuries are limited to the oral cavity and are not severe or life-threatening, seeking care from a dentist may be more appropriate. This is because while ER doctors are experienced in managing medical emergencies, they do not have the same level of specialized dental training as a dentist.
General Dentists
If you have suffered a traumatic dental injury, the nearest available dentist will be able to provide emergency care. They can treat common dental trauma complaints such as a chipped tooth, lost tooth, or broken tooth. However, some dental traumas require more specialized care to save the tooth.
Endodontists
All dentists receive training to treat dental injuries and perform minor repairs. However, for more complex injuries, dentists often refer a patient to an endodontist. An endodontist is a dentist who specializes in treating dental trauma. They have completed an additional two years or more of advanced training in saving teeth. Endodontists, therefore, have the skills to save injured teeth and restore form and function after complex traumatic dental injuries. 4
There are some advantages to seeking care from a specialist. Because endodontists have extensive experience in treating dental trauma, they can complete the treatment quickly and efficiently using advanced technologies and instruments, some of which may not be available at a general dental clinic.
Moreover, given the nature of their job, most endodontists offer flexible hours and are available on weekends and holidays. In a dental emergency, acting quickly can save your tooth and prevent long-term complications as well as give you immediate pain relief.
The Express Dentist hotline has partnered with hundreds of top-rated endodontists in the United States so you can get emergency dental care without delay. Our exhaustive directory of emergency dentists means you can the treatment you need with a quick phone call to 1-844-593-0591.
Hospitals
Patients with complex dental trauma may require treatment at a large hospital with various specialties of care available. For example, in individuals with extensive facial injuries in addition to dental injuries, an oral and maxillofacial surgeon may be required on the treating physicians' team. Large hospitals allow patients to receive comprehensive treatment using combined endodontic, orthodontic, and periodontal approaches.
How to prevent dental injuries?
A vast majority of dental trauma involves the front teeth and occurs during sports or accidents. Adults and children can prevent traumatic dental injuries during sports by wearing mouth guards and other protective equipment, especially during contact sports. The International Academy of Sports Dentistry recommends the use of mouthguards in more than two dozen sports and activities, although many of these are not mandatory. 5
Face cages are mandatory protective equipment during physical sports such as rugby, ice hockey, and football. They offer greater protection to the teeth and mouth as well as prevent facial soft tissue injuries. Helmets do not protect the mouth but are an important protective equipment for children and adults who ride bicycles or participate in leisure activities such as roller skating.
Finding a provider for treatment of dental trauma
If it is after hours or the weekend, it can be quite challenging to find emergency dentists nearby. Express Dentist is a nationwide network of leading dental care providers. A quick call to our toll-free hotline 1-844-593-0591 can connect you to partner dentists in your area, 24 hours a day, seven days a week.
At Express Dentist, we vet each provider to ensure you receive the best emergency dental care. When you call Express Dentist, you gain access to same-day care for dental trauma from accredited practitioners in your community at affordable prices.
Keep the Express Dentist hotline number 1-844-593-0591 handy. The toll-free hotline is available around the clock for emergency dental referrals. Express Dentist gives you instant access to emergency dentists near you. With Express Dentist on hand, you will never have to delay treatment for traumatic dental injuries again.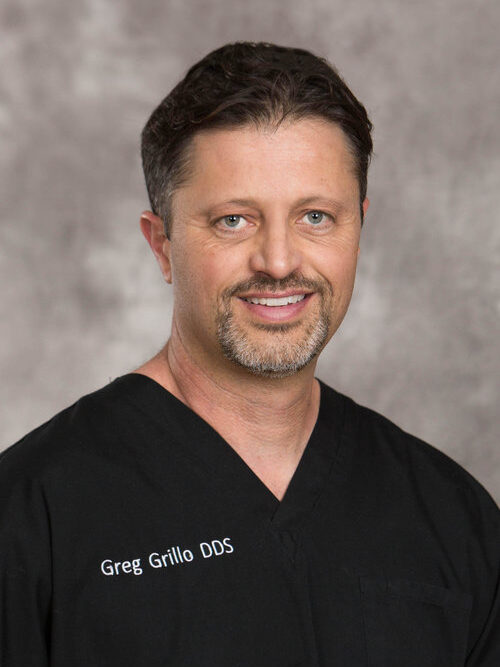 Dr. Greg Grillo DDS studied at the University of Washington where he received a bachelors degree with Honors and later attended dental school on the same campus. Following school Dr. Greg served in the United States Navy as a dental officer. During this time he received advanced training in specialty areas of dentistry while also treating families of members of the military.
As well as sharing valuable information on dentistry and oral health, Dr. Greg remains a practicing dentist to this day. He works with families in the Okanogan Valley where he lives with his wife and three children.