Bad teeth can not only put your health at risk but also make you self-conscious about your smile. Whether you have discolored teeth, cracked or chipped teeth, misshapen teeth, missing teeth, or a gummy smile, there are treatment options available. If you are struggling with really bad teeth, here are some of the cosmetic dentistry treatments you can discuss with your dentist.
Discolored Teeth
If you have bad teeth due to yellow discoloration or stains on your teeth, solutions such as professional teeth whitening and porcelain veneers can give you a brighter, whiter smile. Before you make an appointment with your dental clinic, read up on some common teeth whitening myths so you know what the treatment can and cannot accomplish.
If you choose professional teeth whitening, your dentist will help you choose a tooth shade that looks naturally beautiful. Remember, the cost of professional teeth whitening can run into hundreds of dollars, and there are many different types available, so it's worth doing a little homework before your appointment. Also, you should know that teeth whitening isn't permanent. If you want something longer-lasting and the problem is limited to one or two teeth, you can consider veneers which are the secret behind many celebrity smiles.
Lastly, you might not be a candidate for every treatment. For example, if you wear a dental appliance such as dentures or braces. Your dentist will discuss options after examining you. In the meantime, here are some tips on how to whiten teeth with braces.
Bad Teeth from Tooth Decay and Gum Disease
Not only do tooth decay and gum disease look unsightly, they also contribute to poor oral health and general health. There are various treatment options available, such as fillings, root canal treatment, scaling and root planing, dental sealants, inlays or onlays, crowns, or bridges. Your options for bad teeth due to tooth decay will depend on the severity of the problem and the number of teeth affected.
Chipped, Cracked, or Misshapen Teeth
Dental trauma, teeth grinding, hereditary conditions, and environmental factors are just some of the things that can lead to misshapen teeth, chipped teeth, or cracked teeth. If your bad teeth are purely a cosmetic problem, dental veneers may be a good option. If there are structural issues with your teeth, your dentist may recommend crowns or bridges.
Bad Teeth from Missing Teeth
If you have one or more teeth missing, you may be a candidate for dentures or dental implants. Your dentist will give you options after examining your mouth and listening to your concerns.
Gummy Smile
If you have too much gum visible (4 mm or more), it is can give you what is commonly called a "gummy smile" which can be aesthetically displeasing. The treatment depends on the underlying cause, but may include orthodontic treatment, gingivectomy or gum lift, lip surgery, jaw surgery, or Botox injections.
Misaligned Teeth
Overcrowding, dental trauma, unhealthy chewing habits, and hereditary factors are some of the reasons you might have crooked or misaligned teeth. Crooked teeth not only spoil your smile, but can also cause serious health problems. Your dentist may recommend braces, Invisalign (invisible braces), or porcelain veneers to fix bad teeth that are misaligned. In the meantime, here are the answers to some frequently asked questions about veneers in case you're wondering what they're all about.
Bad Teeth from Bone Loss
There are various causes of bone loss in teeth. People with bad teeth due to bone loss can have deterioration of the bone to the point that it cannot support dental implants. If this is the case, your dentist may recommend bone grafting. Zygomatic implants are a relatively newer solution for bone loss and you can discuss them with your dental professional.
Malocclusion
There are different types of malocclusion – overbite, underbite, and crossbite. Treatment options include Invisalign (invisible braces) or jaw alignment surgery.
Whatever is the cause of your bad teeth, solutions are available to give you an aesthetically pleasing and naturally beautiful smile as well as good oral health. If you're looking for an experienced dentist who will discuss the various treatment options for bad teeth with you, call Express Dentist today. We'll be happy to connect you with top-rated dental professionals in your area who can fix your bad teeth.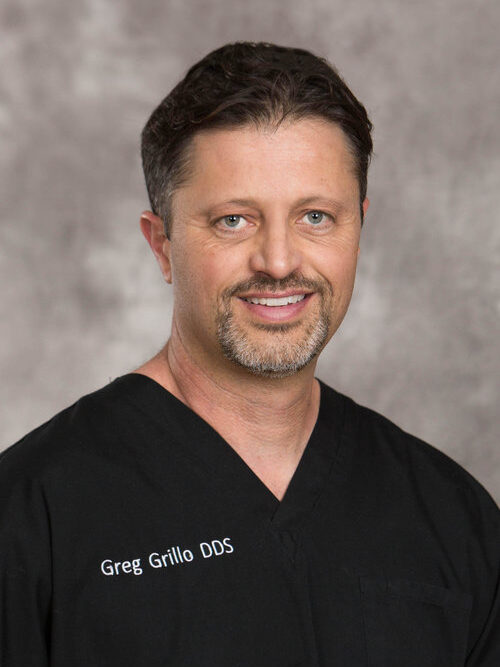 Dr. Greg Grillo DDS studied at the University of Washington where he received a bachelors degree with Honors and later attended dental school on the same campus. Following school Dr. Greg served in the United States Navy as a dental officer. During this time he received advanced training in specialty areas of dentistry while also treating families of members of the military.
As well as sharing valuable information on dentistry and oral health, Dr. Greg remains a practicing dentist to this day. He works with families in the Okanogan Valley where he lives with his wife and three children.