Coffee contains substances called tannins that stick to dental enamel, leaving behind stains. While these stains do not pose a dental health risk, they look unsightly. Not surprisingly, many people want to know how to remove coffee stains from teeth. Here are some options.
Does coffee permanently stain teeth?
Fortunately, coffee stains are not permanent. It's possible to remove coffee stains from teeth with over-the-counter teeth whitening products. These products dislodge the stain-causing substances from the tooth enamel and give you a brighter, whiter smile. You can also go in for professional teeth cleaning in a dental office.
Can toothpaste remove coffee stains from teeth?
Regular use of a whitening toothpaste may remove coffee stains from teeth. Talk to your dentist about which toothpastes are safe and effective. (For example, charcoal toothpaste is avoidable).
Look for the American Dental Association ADA's Seal of Acceptance on any teeth whitening product you buy off the shelf.
How can I remove coffee stains from teeth?
As mentioned, there are over-the-counter products available that can help remove coffee stains from teeth. These products can remove not only coffee stains but other types of stains as well.
Keep in mind that OTC whitening products are generally not as effective as a whitening treatment performed in a dental office. If you want a dazzling shade of white, talk to your dentist about a professional teeth whitening treatment. This will cost more no doubt (here's how much you can expect to pay for teeth whitening). However, a professional treatment will give you more noticeable and longer lasting results than store-bought products (read how long teeth whitening usually lasts).
Do dentists remove coffee stains?
Dentists can remove coffee stains from teeth. In fact, a professional cleaning is your best bet in getting rid of coffee stains, especially if you get them removed before they have had time to settle deep inside your tooth enamel. In other words, the sooner you get coffee stains treated, the higher the likelihood of getting a good result. In addition, your dentist can clean plaque and tartar from your teeth which can lead to tooth decay and gum disease.
How do coffee drinkers keep teeth white?
A few precautions can help you maintain a bright smile while still enjoying your daily cup of coffee. Brushing and flossing immediately after drinking coffee are the best ways to prevent coffee stains from settling in your teeth. You can also try using a whitening toothpaste or go in for periodic professional whitening treatments. However, keep in mind that overuse of whitening products can be harmful as the chemicals in these products can irritate and inflame delicate gum tissue or cause wearing away of the enamel.
Whatever you decide to do to remove coffee stains from teeth, don't forget your six-monthly regular dental checkup. Call Express Dentist today and we will set you up for an appointment at a time convenient to you.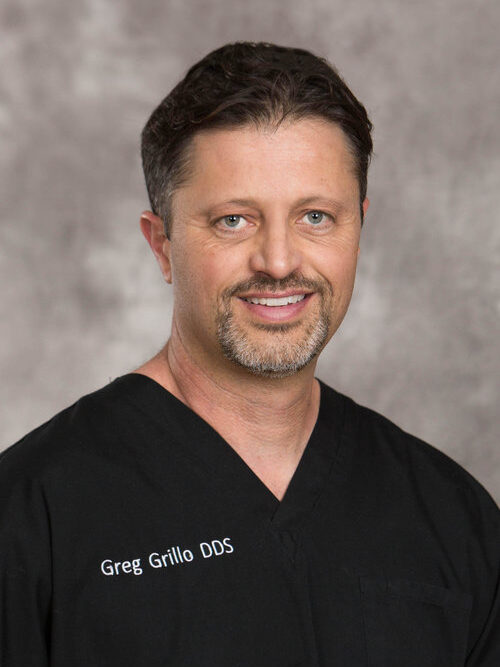 Dr. Greg Grillo DDS studied at the University of Washington where he received a bachelors degree with Honors and later attended dental school on the same campus. Following school Dr. Greg served in the United States Navy as a dental officer. During this time he received advanced training in specialty areas of dentistry while also treating families of members of the military.
As well as sharing valuable information on dentistry and oral health, Dr. Greg remains a practicing dentist to this day. He works with families in the Okanogan Valley where he lives with his wife and three children.