Stains on teeth come in many colors – white, brown, yellow, and others. But the one thing they have in common is that they all look unsightly. The most common cause of stains on teeth is consuming certain foods and drinks (coffee and red wine are common culprits). Smoking tobacco is another cause of yellow stains on teeth. In addition, poor oral hygiene can lead to a deposition of plaque and tartar which can also discolor and stain teeth.
If you have stains on your teeth, there are several treatment options available. In fact, you can even get the whitest shade of teeth and come away with a dazzling smile. Here's how you can get rid of stains on teeth.
What are the different types of stains on teeth?
Before we jump into treatments for stains on teeth, let's understand the different types.
Stains can be extrinsic or external, i.e., in the enamel of the tooth. This is the outermost part of the tooth that comes in contact with everything you eat and drink. These brown stains on teeth are relatively superficial and are the easiest to remove.
Intrinsic stains on teeth are in the dentin, which is the layer of tooth that's underneath the enamel. Dentin is naturally yellowish in color. When enamel gets worn down due to wear and tear or poor oral hygiene, the dentin becomes visible, leaving you with yellow stains on teeth.
The third type of stains on teeth are age related. They occur as you grow older due to thinning of the enamel and darkening of the dentin.
How can I remove stains from my teeth at home?
You can remove brown stains on teeth at home with:
Teeth whitening toothpastes – these contain mild abrasives like hydrogen peroxide that work below the surface of the teeth to dislodge deep stains. Before you pick a toothpaste, however, read about the pros and cons of charcoal toothpaste, which is a common type of whitening toothpaste.
Teeth whitening pens – these are easy to use and mess-free. You simply apply a thin layer of the gel in the pel on your teeth after brushing. However, you have to avoid eating and drinking for a certain amount of time after using a whitening pen (check the package for specific instructions).
Teeth whitening trays – these are a set of trays and gel containing bleaching agents like hydrogen peroxide. The trays are worn for several hours and they put your teeth in contact with the whitening gel. You can whitening trays over-the-counter or order custom-made trays (these are more expensive).
Teeth whitening strips – these consist of whitening gel on strips that are easier to use than trays. However, they can cause teeth sensitivity if the concentration of bleaching agents is high.
How to remove brown stains from teeth?
If home treatments don't work, you can go in for professional teeth whitening. It costs more than home teeth whitening products, but you can expect better and longer-lasting results (read how long teeth whitening results usually last).
Wondering how much professional teeth whitening will set you back? Here are some guidelines on the different options and professional teeth whitening costs.
Keep in mind that not all teeth whitening treatments are suitable if you have dental appliances such as dentures, crowns, or braces, but there are generally some options available.
If you're looking for a dentist nearby who can help you get rid of stains on teeth, call Express Dentist and we'll be happy to connect you to dental offices in your area who are accepting new patients. We have a nationwide network of experienced dental professionals who can discuss all the treatment options for stains on teeth with you and restore your smile to its beautiful, confident best.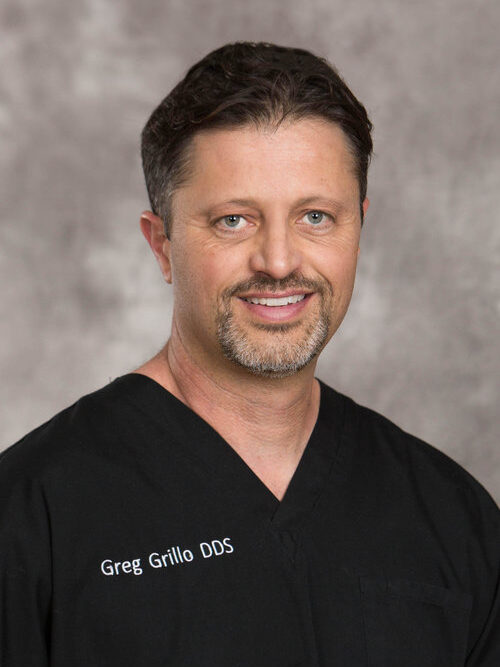 Dr. Greg Grillo DDS studied at the University of Washington where he received a bachelors degree with Honors and later attended dental school on the same campus. Following school Dr. Greg served in the United States Navy as a dental officer. During this time he received advanced training in specialty areas of dentistry while also treating families of members of the military.
As well as sharing valuable information on dentistry and oral health, Dr. Greg remains a practicing dentist to this day. He works with families in the Okanogan Valley where he lives with his wife and three children.