Brushing your teeth is one of the best and easiest ways to ensure lifelong good dental health. This is a habit that's best introduced during childhood. But as parents, do you know what's the right way for kids to brush their teeth? We've got all the answers to your questions about tooth brushing for kids. Read on to find out. Also, learn some of the ways you can make the habit of brushing teeth fun for your kids.
When should you start tooth brushing for kids?
You should start tooth brushing for kids as soon as baby teeth arrive. Baby teeth usually start arriving between 4 months and 12 months of age. In most babies, the first tooth makes an appearance at around 6 months, although some babies are born with their first teeth. All 20 baby teeth are usually in by age 3 years.
How to brush a baby's or small child's teeth?
The easiest way to brush your baby's teeth is by sitting him or her down on your lap and allowing the baby's head to rest on your chest. Toddlers can stand with their head tilted slightly backwards.
For babies under 18 months of age, use only water to clean the teeth. Use a tiny smear of toothpaste for older babies and toddlers up to 3 years old. A pea-sized amount of toothpaste is suitable for older kids aged 3-6 years. Children over 6 years of age can use adult toothpaste.
Brush the teeth with small, gentle circular motions. Be sure to cover all the surfaces, front and back. Teach your child to spit out the toothpaste afterwards. Discourage eating or licking toothpaste from the tube. You will need to help with tooth brushing for kids until at least age 7.
The 32 adult (permanent) teeth come between 6 and 20 years of age. Teaching your child to brush their teeth twice a day, morning and night, for 2 minutes every time is a great way to make this a lifelong habit.
How to make tooth brushing for kids a fun activity?
With school, play dates, and family time, kids have a lot on their plate. One of the skills every child should learn is brushing their teeth properly. But it's easier said than done. Getting your child into the habit of brushing twice a day for 2 minutes can be a challenge. Here are some ways to make tooth brushing for kids fun.
Music
A great way to make tooth brushing for kids an activity they'll look forward to is to add music or story time to brushing time. If you crank up the music, 2 minutes will just fly as your child listens to their favorite song.
There are many tunes that are especially made keeping in mind tooth brushing for kids. Some great examples are This is the Way We Brush Our Teeth from Little Baby Bum and Healthy Teeth, Healthy Me from Sesame Street.
For younger kids, you can also try reading a short story to keep the child engaged during what can quickly become a boring daily activity.
Favorite Characters
Tooth brushing for kids can be more fun if you include your child's favorite characters in this daily activity. A Peppa Pig toothbrush or a Winnie the Pooh toothpaste can make brushing more exciting. Always choose an age-appropriate toothbrush and toothpaste that has an ADA Seal of Acceptance.
Interactive Brushing
Engage your child by watching shows or reading books about tooth brushing for kids. Make up a fictional superhero who brushes away bad guys. Anything that reinforces the idea that brushing is a good habit will help to make it second nature.
Rewards
You can encourage your kids to brush their teeth every day by rewarding good brushing behavior. Every time your child brushes their teeth for 2 minutes, give them a point. Then, let them pick a prize when they've collected 5 or 10 points. For example, you could reward them by allowing them to pick Saturday night dinner or allow them 10 extra minutes of screen time.
Family Activity
By making tooth brushing for kids a family activity, you can set a good example by practicing what you preach.
How often should children see a dentist?
Experts recommend that baby's first dentist visit be at around 6 months of age after the first tooth comes in. You should take baby to the dentist by 12 months of age at the latest. This is important because habits like thumb sucking and pacifier sucking can damage your baby's teeth. Also, infant feeding practices can lead to tooth decay.
Following the first dentist visit, your child should see a dentist every 6 months, just like adults.
How to find a pediatric dentist near me?
A general or family dentist may well be able to provide dental care for your child. It can be convenient for many parents to have the whole family see the same dentist. However, a pediatric dentist specializes in children's dentistry and can provide superior care for your child's teeth and gums during various stages of childhood.
You can find a pediatric dentist in your area by calling the Express Dentist hotline at 1-844-593-0591. This is a toll-free number and representatives are available around the clock, all 7 days of the week, including holidays. Express Dentist has carefully vetted and partnered with leading pediatric dentists in the US. All you have to do is make one phone call to get same-day and weekend appointments with a pediatric dentist near you.
Making tooth brushing for kids a fun activity is a great step towards ensuring good oral health for your child. Now, do the other important thing and keep up with your child's routine dental care. Call Express Dentist on 1-844-593-0591 today and make a dental appointment for your child.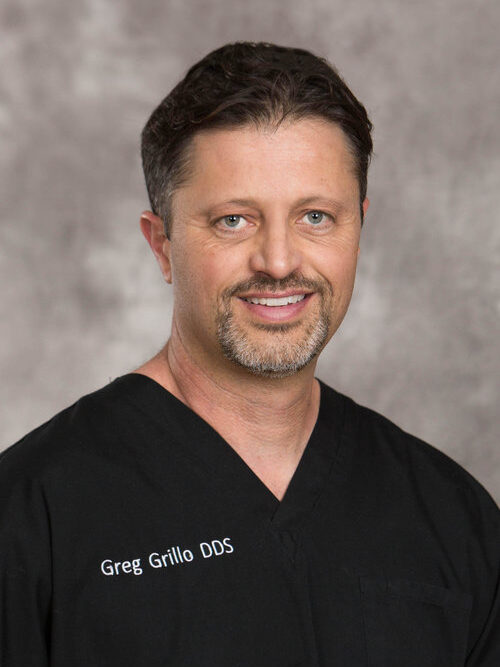 Dr. Greg Grillo DDS studied at the University of Washington where he received a bachelors degree with Honors and later attended dental school on the same campus. Following school Dr. Greg served in the United States Navy as a dental officer. During this time he received advanced training in specialty areas of dentistry while also treating families of members of the military.
As well as sharing valuable information on dentistry and oral health, Dr. Greg remains a practicing dentist to this day. He works with families in the Okanogan Valley where he lives with his wife and three children.