Dental sealants can serve as an additional safety net and protect you against tooth decay. Find out what are sealants, how much they cost, and whether they're worth it.
What are dental sealants? How do they work?
Dental sealants are thin protective coverings that are placed on the chewing surfaces of the molars (back teeth). Sealants are made of resin, plastic, glass ionomers, and other materials.
Sealants prevent food particles from getting trapped in the rough, chewing surfaces of the back teeth. This helps to prevent bacterial growth in leftover food particles. Bacteria produce acids which can create cavities (holes) in the teeth.
Dental sealants can therefore prevent cavities from forming. They can also prevent early tooth decay from progressing into full-blown cavities.
Sealants are not a substitute for good oral hygiene with brushing and flossing. However, they provide an extra layer of protection against cavities. You can think of them as an umbrella on a rainy day.
Who needs dental sealants?
Both adults and children can benefit from sealants. Dentists recommend you get sealants on your molars as early as possible. The first molars usually erupt at around age 6 years and the second molars at around age 12. If you seal these teeth soon after they come through, it can help to protect them from cavities in the long run. This can save you a great deal of time and money over the years.
What happens at the time of sealant application?
Sealant application is a quick and painless treatment. Your dentist will start by cleaning the surface of your molar with an acidic gel. The gel also roughens the tooth surface, which allows the sealant to form a strong bond with the tooth. After allowing the acid to work for a few seconds, your dentist will rinse it off and apply the sealant in the grooves on the tooth surface. Finally, they will use a special type of blue light to harden and fix the sealant in place.
How long do dental sealants last?
Dental sealants can last for up to 10 years. However, it's important to have them checked for damage or chips. Your dentist can do this during your regular dental checkup and reapply or replace the sealant if necessary.
Are sealants safe?
There are no side effects from sealants other than a risk of allergy. It is true that sealants contain a small amount of BPA, but this is not enough to cause any harm. You can get up to 100 times more BPA exposure through foods and drinks, contact with dust, use of cosmetics, and breathing air.         
What do dental sealants cost?
Without insurance, dental sealants cost anywhere from $30 to $60 per tooth.
Does insurance cover sealants?
Some dental plans cover dental sealants. Check if your insurance plan can reduce the cost of sealants.
Are dental sealants worth it?
Even if you're good with brushing your teeth twice a day and flossing every day, there can be nooks and crannies in your mouth that you miss. In particular, the back of the mouth that houses the molars (chewing teeth) can harbor leftover food and become a hotbed of growth for cavity-causing bacteria. Indeed, 9 out of 10 cavities occur in the molars.
Sealants can reduce the risk of cavities by 80% over a period of 2 years in the molars. Children aged 6-11 years who do not have sealants have 3 times as many cavities compared to children who have sealants. Applying sealants can help to save on future dental treatment costs. So, yes, dental sealants are definitely something worth considering for people of all ages.
Finding a dentist for dental sealant application
If you're interested in getting dental sealants for yourself and/or your family members, Express Dentist can get you same-day, after-hours, and weekend appointments with leading dentists in your area. Call the Express Dentist toll-free hotline at 1-844-593-0591. Lines are open every day, including nights, weekends, and holidays. We have carefully vetted and shortlisted top-rated dentists across the United States to ensure you can get high-quality dental care at affordable prices. Call today and set up an appointment for dental sealants.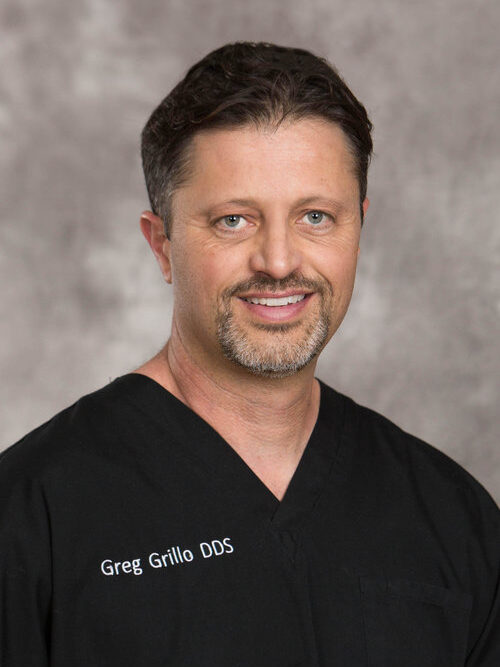 Dr. Greg Grillo DDS studied at the University of Washington where he received a bachelors degree with Honors and later attended dental school on the same campus. Following school Dr. Greg served in the United States Navy as a dental officer. During this time he received advanced training in specialty areas of dentistry while also treating families of members of the military.
As well as sharing valuable information on dentistry and oral health, Dr. Greg remains a practicing dentist to this day. He works with families in the Okanogan Valley where he lives with his wife and three children.