Most people associate going to the dentist with things like getting a filling or having a tooth taken out. But nowadays many people are choosing to visit the dentist for cosmetic dentistry or aesthetic dentistry treatments.
Cosmetic dentistry is a broad term that includes any treatment that is done to improve the appearance of your teeth, gums, and smile. It can include lightening, straightening, repairing, or reshaping of the teeth and gums.
You can think of a cosmetic dentistry treatment like a facial or new hairstyle. While you don't need the treatment for medical reasons, it can greatly enhance your appearance and self-confidence. Please keep reading to learn more about 5 common cosmetic dentistry treatments.
Cosmetic Dentistry with Veneers
Veneers are very thin pieces of porcelain that can be placed over the surfaces of your teeth. You can think of them like false nails. Veneers are a great way to hide stains and discoloration, repair chips and cracks, and close unsightly gaps between your front teeth.
To place veneers, your dentist will need to remove a small amount of enamel from the tooth surfaces. They will take an impression of your teeth and send it to the lab to make your veneers. Once they're ready, your dentist will bond the veneers to your teeth to give you a natural-looking, radiant smile.
Dental Crowns
Badly cracked or broken teeth can make your smile look less than its best. Cracked or broken teeth can occur due to tooth decay, injuries, or wear and tear over time. Your dentist may offer you a cosmetic dentistry treatment with dental crowns to fix this problem. A crowns functions like a permanent cap or cover on your tooth and protects it. Crowns are made of materials like porcelain, ceramic, resin, and metal.
The great thing about dental crowns is that they don't require any special care other than routine good oral hygiene. The cosmetic dentistry procedure for crown placement involves reshaping your tooth under local anesthesia. The dentist then takes an impression and sends it to the laboratory where they fashion a crown for you. Dental crowns can be made to match the shade of your natural teeth to give you a beautiful smile.
Cosmetic Dentistry with Dental Bridges
If you have a few teeth missing in your mouth, it can have a huge impact on your smile and self-confidence. This problem can be fixed with a cosmetic dentistry treatment called a dental bridge. A bridge is made by placing two crowns on the existing teeth, one on each side of the gap left by a missing tooth. These crowns serve as the "wings" of a bridge which is used to attach a false tooth in the middle.
Bridges are made of strong materials like non-precious metals (chromium, nickel) or precious metals (gold) fused with porcelain. Unlike dentures, a bridge is permanent and cannot be removed. Bridges are designed to aesthetically blend with your remaining teeth.
Cosmetic Dentistry with Invisible Braces
Orthodontists can straighten crooked teeth with braces. This is typically done in the teenage years using metal braces. However, adult orthodontics have gained popularity with the availability of invisible braces such as Invisalign.
Invisible braces allow you to wear braces without being self-conscious. They are also easier to clean and require fewer food restrictions and athletic restrictions. The treatment with invisible braces usually takes 1.5 years. In comparison, treatment with metal braces can take up to 5 years. Keep in mind that orthodontic treatment in adults generally takes longer and is more expensive.
Teeth Whitening
Professional teeth whitening is a highly effective way of giving your smile a natural boost. This cosmetic dentistry treatment can remove stains from your teeth surfaces and lighten the color of your natural teeth. Also called professional teeth bleaching, it involves placement of a whitening product (usually hydrogen peroxide) on the tooth surfaces using a tray that fits like a mouthguard.
Your cosmetic dental professional may start the teeth whitening treatment in their clinic and give you additional trays to take home. The full teeth whitening treatment can therefore take 3-4 weeks.
There are now laser whitening or power whitening cosmetic dentistry procedures available in which a laser is used to speed up the process. Not only can laser teeth whitening achieve faster results, it can also make your teeth up to five shades lighter. Keep in mind that teeth whitening can only be done on your natural teeth and not on dentures, crowns, or bridges.
Finding cosmetic dentistry clinics near you
If you're not sure which cosmetic dentistry treatment will work best for you, you should consult an experienced dentist. It's easy to find cosmetic dentists in your area through Express Dentist. All you have to do is call the hotline at 1-844-593-0591. This is a toll-free number and lines are open 24/7 including holidays. Express Dentist has carefully vetted and shortlisted leading cosmetic dentists across the United States. Cosmetic dentistry can have immense benefits. Call today and find out how to improve your smile.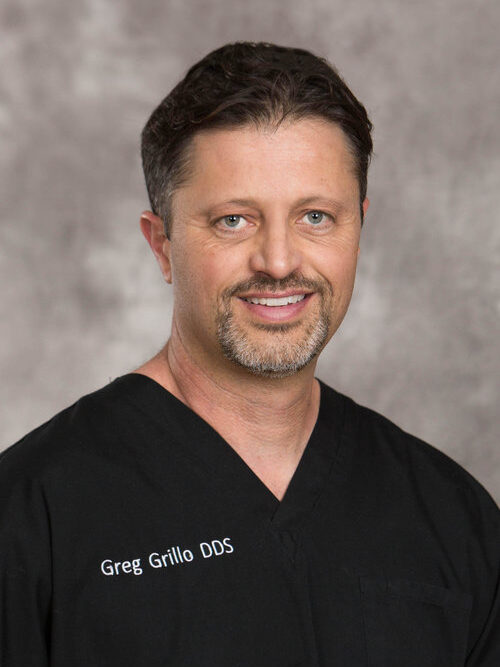 Dr. Greg Grillo DDS studied at the University of Washington where he received a bachelors degree with Honors and later attended dental school on the same campus. Following school Dr. Greg served in the United States Navy as a dental officer. During this time he received advanced training in specialty areas of dentistry while also treating families of members of the military.
As well as sharing valuable information on dentistry and oral health, Dr. Greg remains a practicing dentist to this day. He works with families in the Okanogan Valley where he lives with his wife and three children.