Chewing gum was developed by Mayan civilizations in the latter half of the 19th century as a way to fight hunger and quench thirst. In modern times, chewing gum is a common product on supermarket and store shelves. Chewing gum has both advantages and disadvantages. But does chewing gum prevent cavities? Please keep reading to find out.
What is chewing gum made of?
Common ingredients in chewing gum include rubbery gum, resin, softeners, preservatives, sweeteners, and flavorings. All ingredients are food-grade and chewing gum is considered generally safe. But some ingredients in chewing gum can be harmful for oral health. For example, sweeteners can cause tooth decay and cavities over time.
Is chewing gum good or bad for dental health?
Chewing gum can be both good and bad, depending on the type of gum you chew and how often you do it. Some of the advantages of chewing gum include:
Reduces stress
Boosts concentration and memory
Helps you lose weight
Disadvantages of chewing gum include:
Jaw pain due to constant chewing
Headaches due to jaw movement
Weight gain and diabetes due to eating too much sugar
Digestive distress and diarrhea due to laxative effects of sugar alcohols
Can chewing gum prevent cavities?
According to dental experts, chewing sugarless gum for 20 minutes after meals can help prevent tooth decay. The keyword here is sugarless. Chewing sugary gum can have a negative impact on dental health by encouraging the growth of cavity-causing bacteria.
How does chewing gum prevent cavities?
When you chew gum, it promotes the flow of saliva in your mouth. This helps to wash away food particles and other debris. Increased amounts of saliva also neutralize some of the acids produced by cavity-causing bacteria. In addition, saliva contains elements that help to make your tooth enamel stronger. Lastly, chewing gum has been found to reduce teeth sensitivity after whitening treatments.
What are some tips on chewing gum to prevent cavities?
You should choose a sugarless chewing gum, preferably one that has an ADA Seal of Approval. These gums are sweetened using artificial sweeteners like xylitol, aspartame, mannitol, and sorbitol.
The other important thing to remember is that chewing gum is not a substitute for good oral hygiene. You should continue to brush your teeth twice a day and floss every day. This is important to clean plaque from your teeth and gums and prevent decay.
Like almost anything in life, moderation is key. Do not overdo it, because chewing gum can lead to problems like jaw pain and headache.
Regular Dental Checkups for Cavity Prevention
It is important to have regular dental checkups to maintain good oral health. The American Dental Association recommends that you visit a dentist every 6 months. This will ensure that any dental issues are found early and treated. For example, your dentist can identify and treat early tooth decay before it leads to complications.
Express Dentist can help you get same-day, after-hours, and weekend dental appointments with just one phone call. We have partnered with top-rated dentists across the US. All you have to do is call the Express Dentist toll-free hotline at 1-844-593-0591. Lines are open 24/7, including weekends and holidays. All Express Dentist partner providers have been carefully vetted, so you can be sure you're getting the best dental care.
While chewing gum can prevent cavities, don't rely on this practice for good dental health. Call Express Dentist today and get instant access to high-quality dental care at affordable prices.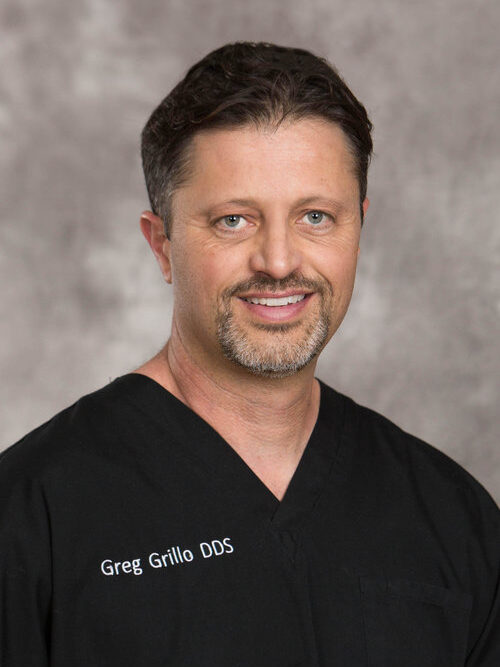 Dr. Greg Grillo DDS studied at the University of Washington where he received a bachelors degree with Honors and later attended dental school on the same campus. Following school Dr. Greg served in the United States Navy as a dental officer. During this time he received advanced training in specialty areas of dentistry while also treating families of members of the military.
As well as sharing valuable information on dentistry and oral health, Dr. Greg remains a practicing dentist to this day. He works with families in the Okanogan Valley where he lives with his wife and three children.