Warnick & Semder Dentistry
2413 Grant Ave, St. Albans, WV 25177, United States
+1 304-722-2211
Mon 8 AM – 4:30 PM
Tues 8 AM – 4:30 PM
Wed 8 AM – 4:30 PM
Thurs 8 AM – 4:30 PM
Fri Closed
Sat Closed
Sun Closed
Cornerstone Dental
2001 Professional Ct, Martinsburg, WV 25401, United States
+1 304-267-6059
Mon Closed
Tues 8 AM – 5 PM
Wed 8 AM – 5 PM
Thurs 8 AM – 5 PM
Fri Closed
Sat Closed
Sun Closed
Fizer Dental Care
220 Professional Park, Beckley, WV 25801, United States
+1 304-252-7311
Mon 8 AM – 4:30 PM
Tues 8 AM – 4:30 PM
Wed 8 AM – 4:30 PM
Thurs 8 AM – 4:30 PM
Fri 8 AM – 4:30 PM
Sat Closed
Sun Closed
Why call Express Dentist for an emergency dentist in West Virginia?
Picture this: You're sitting down to enjoy a delicious meal with your family, laughing and chatting away, when suddenly a sharp pain shoots through your mouth. You try to ignore it, but it keeps getting worse, until it feels like a thousand needles stabbing at your gums.
As the pain intensifies, your mind races with thoughts of what could be wrong. Did you chip a tooth? Is it a cavity? Or could it be something even worse?
You try to tough it out, but the pain becomes unbearable. It feels like there's no relief in sight, and you start to panic. You realize that this is more than just a minor inconvenience – it's a dental emergency.
Your dentist does not see patients outside regular business hours. So, you search online and call an emergency dentist in West Virginia nearby, praying that they can help. But when you get through, you're told there's a long wait time. What's more, the treatment will entail a hefty bill that you never saw coming.
Don't let this happen to you. Prepare for the unexpected by having a plan in place for dental emergencies. Keep the number of the Express Dentist hotline 1-844-593-0591 handy. Also, consider getting a dental insurance plan that covers the unexpected costs of urgent dental care.
Because when a dental emergency strikes, the last thing you want to worry about is how you're going to get the care you need. So, save the Express Dentist hotline number in your phone and be ready for anything.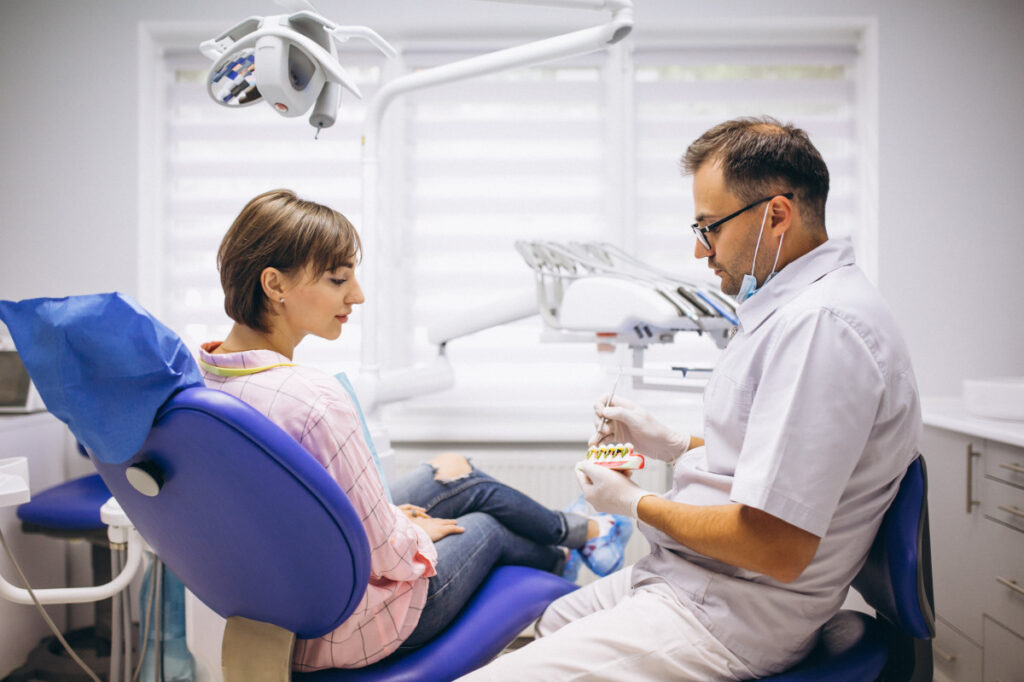 What kind of problems can an emergency dentist treat?
Emergency dentists are trained and equipped to handle a wide range of dental problems that require urgent attention. Some of the most common issues that an emergency dentist in West Virginia might treat include:
Toothaches
A severe toothache can be a sign of a serious underlying issue, such as an abscess or infection. An emergency dentist can diagnose the cause of the pain and provide appropriate treatment to relieve the discomfort.
Cracked or broken teeth
A broken or cracked tooth can be extremely painful and can also lead to further complications if left untreated. An emergency dentist can repair or extract the damaged tooth, depending on the severity of the damage.
Knocked-out teeth
A knocked-out tooth is a dental emergency as it requires immediate attention to increase the chances of saving the tooth. An emergency dentist can re-implant the tooth or provide a suitable replacement. 1
Gum infections
Gum infections, such as periodontitis or gingivitis, can cause severe pain and swelling. An emergency dentist can provide treatment to alleviate your symptoms and prevent complications.
Lost fillings or crowns
A lost filling or crown can not only cause significant pain but also leave the tooth exposed and vulnerable to further damage. An emergency dentist can replace the filling or crown to restore the tooth's function and protect it.
In general, an emergency dentist can provide immediate relief for any dental issue that is causing severe pain or discomfort. They can also help to prevent serious complications and the need for costly dental procedures in the future. If you are experiencing any dental pain or discomfort, don't delay seeking immediate attention from an emergency dentist in West Virginia.
The Express Dentist hotline at 1-844-593-0591 can connect you to after-hours and weekend dental clinics in Charleston, Huntington, Morgantown, Parkersburg, Wheeling and other cities across the state. If you live near a state border, we can help you acesss urgent dental care in Ohio, Pennsylvania, Maryland, Virginia, and Kentucky if that's more convenient for you.
Can I afford an emergency dentist in West Virginia?
Paying for dental care can be a concern, especially when unexpected dental emergencies arise. Fortunately, there are several ways to pay for urgent dental care, both with and without dental insurance. Here are some options:
Dental insurance
If you have dental insurance, it may cover some or all the costs of emergency dental care. Check with your insurance provider to see what is covered and what your out-of-pocket expenses may be. Call the Express Dentist hotline at 1-844-593-0591 to find an emergency dentist in West Virginia who accepts your dental plan.
Deferred payment plans
Many dental offices offer payment plans to help make the cost of emergency dental care more manageable. These plans allow you to pay off the cost of treatment over time, often with little or no interest.
Credit cards
Using a credit card to pay for emergency dental care is an option. However, the interest rates and fees associated with credit cards can be prohibitively high and you can end up with a mounting debt.
CareCredit
CareCredit is a healthcare credit card that can be used to pay for dental expenses. It offers special financing options and can be used at participating dental offices.
Medicaid
If you are eligible for Medicaid, it may cover emergency dental care. Check with your Medicaid provider to see what is covered.
Discount dental plans
Discount dental plans are membership-based programs that offer reduced rates on dental services. They are an option for those without insurance or with limited coverage. The cost of emergency dental care can vary depending on the severity of the problem and the treatment required. If you are experiencing a dental emergency, don't delay seeking care due to concerns about payment. Speak with the friendly and helpful operators at Express Dentist by calling 1-844-593-0591 today and we will help you find payment options that work for you.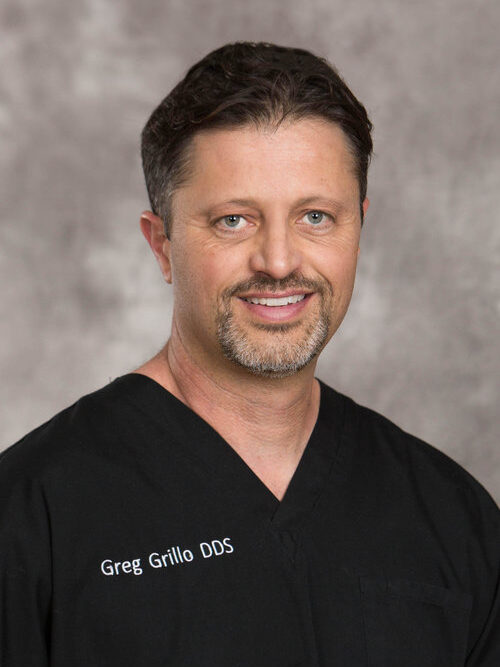 Dr. Greg Grillo DDS studied at the University of Washington where he received a bachelors degree with Honors and later attended dental school on the same campus. Following school Dr. Greg served in the United States Navy as a dental officer. During this time he received advanced training in specialty areas of dentistry while also treating families of members of the military.
As well as sharing valuable information on dentistry and oral health, Dr. Greg remains a practicing dentist to this day. He works with families in the Okanogan Valley where he lives with his wife and three children.
Cleveland Clinic. Why you must act fast when a tooth gets knocked out. Available online. Accessed on April 25, 2023.