Here are 10 tips to deal with fear of the dentist by Express Dentist's Dr. Greg Grillo. Suffering anxiety in relation to a dental visit is very common, but it can be avoided or at least managed with the right strategy.
Find a dentist that caters to anxiety. Check reviews, speak to people in your area and call the office and see what they say.
Take someone with you. It can help people to have a family member or friend come with them.
Arrive at the right time. Sometimes those who are anxious can arrive too early, which causes the anxiety to build.
Think about some of the simple technology that could make a difference. For example, music playing on your phone could be a welcome soothing distraction.
Rely on some of the classic relaxation tips like taking long and deep breaths. These really do work.
Look for an office where sedation is an option. Laughing gas and a small sedative pill for example can really take the edge off. There are some offices that can perform sleep dentistry, which is a deeper form of sedation.
Remember you're in control. For example, agree with the dentist at the start that a signal such as raising your hand means that he or she will stop. Don't be afraid to use this option.
Be sure to ask questions. Sometimes taking the time to find out what is going to happen can be enough to make you feel more relaxed and less anxious.
For longer procedures, taking small rest breaks can help. 
Book in your next preventative visit on the way out. By not avoiding preventative work you'll need less dental work in total.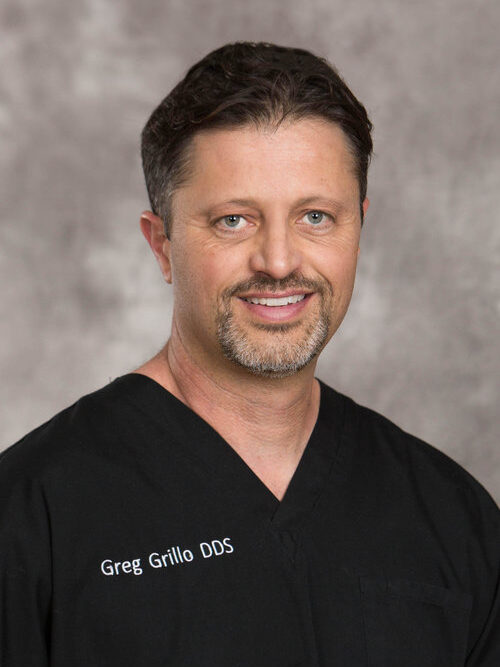 Dr. Greg Grillo DDS studied at the University of Washington where he received a bachelors degree with Honors and later attended dental school on the same campus. Following school Dr. Greg served in the United States Navy as a dental officer. During this time he received advanced training in specialty areas of dentistry while also treating families of members of the military.
As well as sharing valuable information on dentistry and oral health, Dr. Greg remains a practicing dentist to this day. He works with families in the Okanogan Valley where he lives with his wife and three children.