Ohio Family Dentistry
1021 Hill Rd N, Pickerington, OH 43147, United States
+1 614-694-0320
Mon 8 AM – 4 PM
Tues 7 AM – 3 PM
Wed 11 AM – 7 PM
Thurs 9 AM – 5 PM
Fri 9 AM – 4 PM
Sat Closed
Sun Closed
Ashland Dental Arts
926 Katherine Ave, Suite 2, Ashland, OH 44805, United States
+1 419-496-0132
Mon 8 AM – 3 PM
Tues 8 AM – 3 PM
Wed Closed
Thurs 8 AM – 3 PM
Fri 8 AM – 4 PM
Sat Closed
Sun Closed
Ohio Dental Clinic
6075 Cleveland Ave, #107, Columbus, OH 43231, United States
+1 614-899-6600
Mon 9 AM – 2 PM
Tues 9 AM – 3 PM
Wed 9 AM – 2 PM
Thurs Closed
Fri 9 AM – 3 PM
Sat 9 AM – 12 PM
Sun Closed
Rahn Dental of Ohio, LLC
5660 Far Hills Ave, Dayton, OH 45429, United States
+1 937-435-0324
Mon 7 AM – 5 PM
Tues 7 AM – 5 PM
Wed 7 AM – 5 PM
Thurs 7 AM – 5 PM
Fri Closed
Sat Closed
Sun Closed
If you or a loved one is experiencing a dental emergency, finding an emergency dentist in Ohio can prove more difficult than you'd imagined. Most dentists are not available after regular business hours or on weekends and holidays. Also, your regular dentist may not have an opening for days or even weeks. So, what do you do?
Express Dentist can help you get same-day emergency dental care. Call our toll-free hotline number 1-844-593-0591 at any time of the day or night, including weekends and holidays. We have partnered with a nationwide network of leading dental professionals. Calling Express Dentist gives you instant access to top-rated dentists in your area. Call today and get 24-hour dental services and emergency dental surgery without delay.
Why call us for an emergency dentist in Ohio?
Express Dentist is a 24-hour hotline for emergency dental referrals. When time is of the essence, we can get you the dental care you need when you need it where you need it. We have an exhaustive directory of dental professionals in every US state. This means you can find an emergency dentist in Ohio when you need one. Call today for urgent dental care in Columbus, Cincinnati, Cleveland, Akron, Dayton, Toledo, and more.
We can also get you urgent dental care in Maryland, Nevada, Texas, Washington and other states. If you need quick relief from tooth pain or treatment for other common dental problems, call Express Dentist on 1-844-593-0591. We can find you accredited dental professionals in popular cities like Milwaukee, Baltimore, Atlanta, and Sacramento.
Can't I just go to the ER for a dental emergency?
You can certainly go to the nearest emergency room if you are experiencing a dental emergency. However, an emergency dentist in Ohio can provide much more specialized care and treat the problem at its root. For instance, if you have a bad toothache and your regular dentist cannot see you, your local ER may give you pain relievers to take the edge off. They might even prescribe a course of antibiotics.
However, these treatments will not treat the underlying cause of your dental pain. An emergency dentist in Ohio, on the other hand, will identify the cause of your toothache and treat it properly with a long-term or permanent solution. So, for example, if tooth decay is causing your tooth pain, they might recommend a filling for a cavity. Or, if you have a tooth abscess, they may offer a definitive treatment such as a root canal.
The Express Dentist hotline at 1-844-593-0591 can refer you to an emergency dentist in Ohio with just one phone call.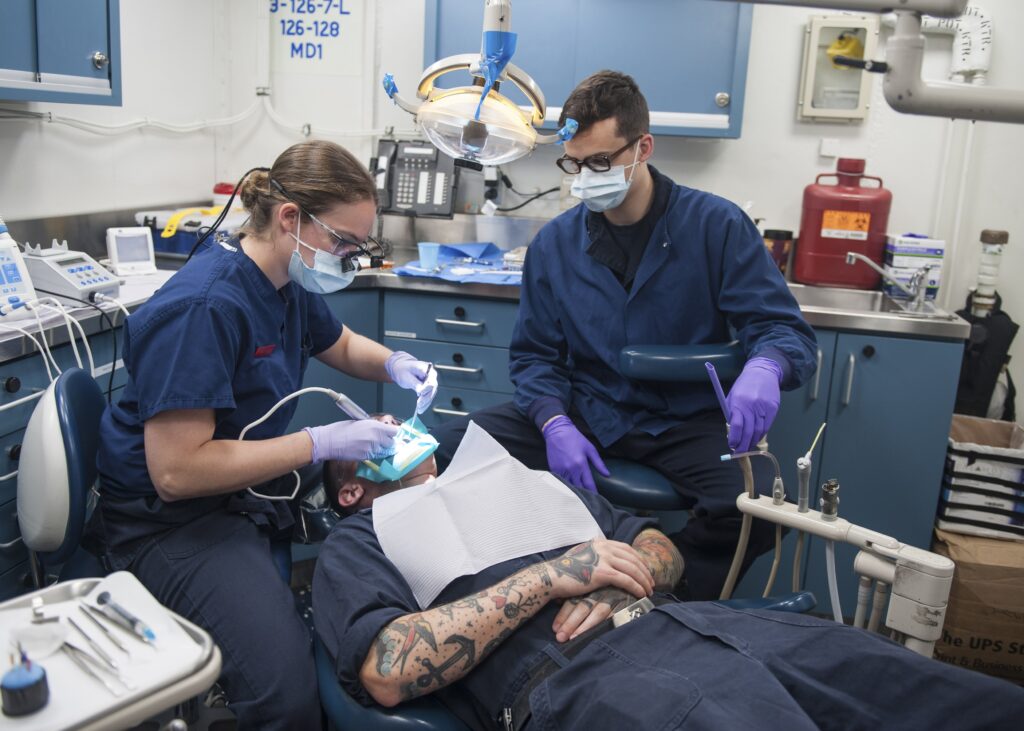 What qualifies as a dental emergency?
Most dental issues are not emergencies. For example, if you have mild tooth pain, bad breath, or sensitive teeth, you can wait to be seen by your regular dentist during standard business hours. However, there are some dental problems that require immediate attention from an emergency dentist in Ohio, including but not limited to:
Uncontrolled bleeding from the mouth that does not stop after 15 minutes of pressure application
Facial swelling that affects vision, swallowing, or breathing
Problems with opening or closing your jaw
A knocked-out tooth
A foreign object lodged between your teeth
Severe toothache
Bleeding gums
Missing filling or crown
Braces wire poking
Broken dentures
What treatments can an emergency dentist in Ohio perform?
An emergency dentist in Ohio can perform all kinds of dental procedures, including dental fillings, root canal treatment, and tooth extraction. Here are some of the treatments that are done for common dental emergencies: 1
Tooth Abscess
Tooth decay is a common problem that affects millions of Americans. It occurs due to the destruction of tooth enamel by harmful bacteria in the mouth. If the infection spreads to the soft pulp inside the tooth, it is called a tooth abscess or dental abscess. If a tooth abscess is left untreated, it can spread to the surrounding tissues and cause serious complications. An emergency dentist in Ohio can provide definitive treatment for a dental abscess. This may include a course of antibiotics and/or drainage of the abscess. They may also offer treatments like root canal therapy, or, if needed, tooth extraction.
Knocked-Out Tooth
A knocked-out tooth or avulsed tooth is a dental emergency. If you do not see an emergency dentist in Ohio within 30-60 minutes, it may not be possible to save the tooth. An 24-hour dentist can reimplant the tooth in its socket and ensure there is minimum long-term damage to the tooth root and surrounding gums. In general, avulsion injuries are best treated when the tooth has been out of its socket for under 20 minutes. Therefore, if you or someone in your family has a knocked-out tooth, time is of the essence. Keep the Express Dentist hotline number 1-844-593-0591 saved in your mobile phone and pinned to your refrigerator. This way you will have the best chance of getting an emergency dental appointment if you need it.
What payment methods will an emergency dentist in Ohio accept?
Express Dentist has partnered with leading dentists in Ohio. You can pay for your emergency dental treatment with cash, cards, or private PPO insurance. Remember that your dental health plan may not cover all dental emergencies. Whether your insurance company will pay for after-hours dental care will depend on the terms of your policy. If you're unsure whether your insurance covers emergency dentistry, call Express Dentist on 1-844-593-0591. Helpful representatives are on standby to help you find an emergency dentist in Ohio who accepts your insurance.
How to pay for urgent dental care without insurance?
If you don't have dental insurance, you can pay your emergency dentist in Ohio with cash or credit cards. Express Dentist can help you find high-quality dental care at affordable prices. Many top dentists offer flexible payment plans to make treatment affordable. Also, some dentists have collaborated with third-party lenders. You can take out a personal loan to pay for necessary dental treatments.
Keep in mind that delaying dental care can lead to serious health complications. It can also result in the need for costly and extensive dental procedures in the future.
The Express Dentist 24-hour hotline at 1-844-593-0591 can arrange same-day, after-hours, and weekend dental appointments. Call today and speak to our friendly and helpful operators. Express Dentist makes it easy to find an emergency dentist in Ohio. You don't have to spend hours making phone calls or searching online for a 24-hour dentist nearby. All you have to do is make one phone call to Express Dentist at 1-844-593-0591. We will connect you with an emergency dentist in Ohio and other US states.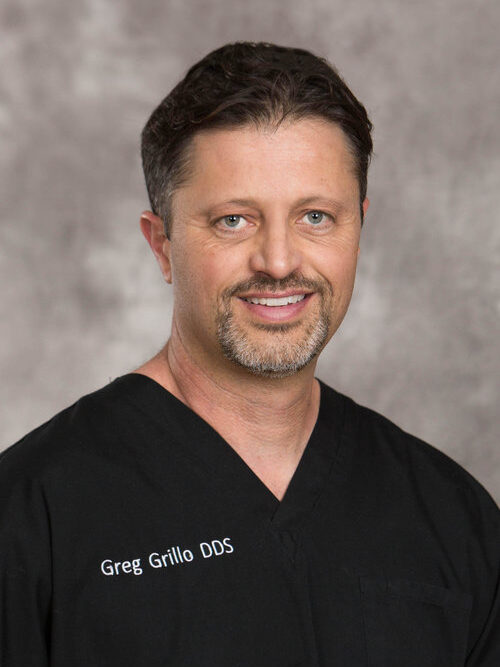 Dr. Greg Grillo DDS studied at the University of Washington where he received a bachelors degree with Honors and later attended dental school on the same campus. Following school Dr. Greg served in the United States Navy as a dental officer. During this time he received advanced training in specialty areas of dentistry while also treating families of members of the military.
As well as sharing valuable information on dentistry and oral health, Dr. Greg remains a practicing dentist to this day. He works with families in the Okanogan Valley where he lives with his wife and three children.
American Family Physician. Common Dental Emergencies. Available online. Accessed on September 16, 2022.