Portland Emergency Dentist
19265 SE Stark St, Suite A1, Portland, OR 97233, United States
+1 971-220-7179
Mon 7:30 AM – 5:30 PM
Tues 7:30 AM – 5:30 PM
Wed 7:30 AM – 5:30 PM
Thurs 7:30 AM – 5:30 PM
Fri 7:30 AM – 5:30 PM
Sat 8 AM – 2 PM
Sun Closed
Sunrise Emergency Dentist of Salem
436 Lancaster Dr NE, Salem, OR 97301, United States
+1 503-391-8920
Mon 7 AM – 5 PM
Tues 7 AM – 5 PM
Wed 7 AM – 5 PM
Thurs 7 AM – 5 PM
Fri 7 AM – 5 PM
Sat 7 AM – 2 PM
Sun Closed
Pioneer Dental Group
19129 S Beavercreek Rd, Oregon City, OR 97045, United States
+1 503-305-5051
Mon 7 AM – 6 PM
Tues 7 AM – 6 PM
Wed 7 AM – 5 PM
Thurs 8 AM – 6 PM
Fri 8 AM – 5 PM
Sat Closed
Sun Closed
Finding an emergency dentist in Oregon can be challenging. This is true for many large cities in the US, but especially so in small towns and rural areas where there are fewer dentists in practice. Emergency dental services can be particularly difficult to access on weekends and after hours on weekdays. Most dental clinics have limited opening hours and some open only on certain days of the week. If a dental emergency strikes, you may find that dental clinics in your area are closed or are not accepting new patients. That's why it's a good idea to have a plan in place in case you need emergency dental treatment.
Express Dentist can help you get same-day dental care on an urgent basis. Our toll-free hotline number 1-844-593-0591 is open 24×7, including weekends and holidays. We have a trusted nationwide network of leading dental professionals and can give you instant access to top-rated dentists in your community. Call Express Dentist today and get dental services and emergency dental surgery without delay.
Why call Express Dentist?
Express Dentist is a 24-hour hotline that can get you quick access to emergency dental care in Oregon. We can connect you to dental professionals in your area who can provide immediate advice and assistance, even if it is outside regular business hours. Call us today for urgent dental care in Portland, Salem, Gresham, Eugene, Hillsboro, Beaverton, and other towns and cities in Oregon.
The helpline is easy to use and free of cost. It is available 24/7 and can be accessed from anywhere in the US, making it a convenient option if you need urgent dental care. Express Dentist has a nationwide network of experienced dental professionals who can give you professional advice and guidance. You can get answers to all your questions, including how to manage a dental emergency until you can get to the dentist's office.
Besides Oregon, we can also help you access urgent dental care from coast to coast, including California, Florida, and everywhere in between. We can refer you to local emergency dental clinics in your area that are open and available to provide urgent care. Call Express Dentist on 1-844-593-0591 and we will put you in touch with accredited dental professionals. Save the number for the future. Just knowing that there is a dedicated hotline available for unexpected dental problems can give you immense peace of mind.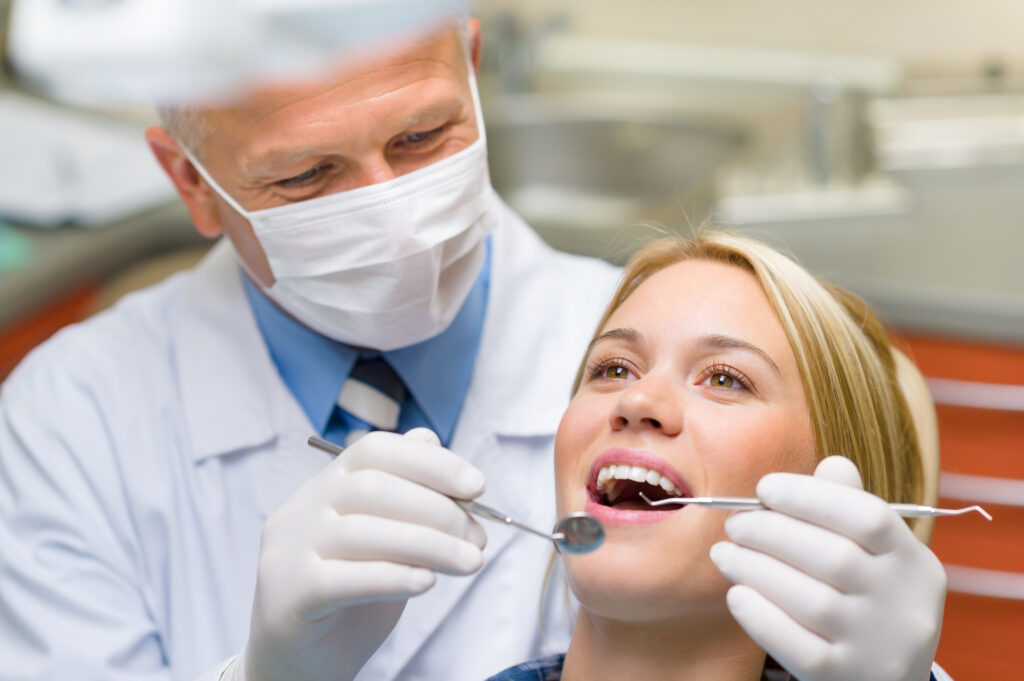 What are some common dental emergencies?
Some common dental emergencies include:
Toothache
Various factors can cause toothache, such as tooth decay and gum disease. if your toothache consists of mild discomfort, you can probably wait to see your regular dentist. However, if your toothache is causing severe or unbearable pain, it can become difficult to eat, speak, sleep, or function normally. It's important to be evaluated for a toothache sooner rather than later. A toothache can be a sign of infection in the tooth or surrounding gum and may cause serious complications if left untreated. If you have severe tooth pain, call the Express Dentist hotline at 1-844-593-0591 and we will help you find an emergency dentist nearby who can get to the bottom of what's going on.
Cracked or broken tooth
Teeth grinding or jaw clenching, tooth decay, or dental trauma can lead to a broken or cracked tooth. If left untreated, it can lead to complications such as pain and sensitivity, infection, tooth decay, gum disease, tooth loss, and abscess. That's why it's important to get prompt dental care if you suspect a cracked tooth.
Knocked out tooth
Accidents, fights, and sports injuries can cause a tooth to be knocked out from your mouth. This is a dental emergency and should be treated as soon as possible, ideally within 30-60 minutes of the injury.
Abscessed tooth
When an infection spreads to the root of a tooth, it is called a tooth abscess or dental abscess. Symptoms may include severe pain, swelling, and fever. A 24-hour dentist can provide treatments for an abscessed tooth such as incision and drainage, root canal treatment, extraction of the affected tooth, and antibiotics. 1
Broken braces
Braces wires that become loose or break can cause pain and injuries in the mouth if it causes the braces to shift. The wire can also poke the soft tissues of the mouth, such as the gums, cheeks, or tongue, causing symptoms such as bleeding, irritation, and mouth sores. It's important to call your orthodontist as soon as possible for an appointment. If you cannot get in to see your orthodontist anytime soon, Express Dentist can help you find a dental clinic nearby where they can provide emergency dental care. Ignoring broken braces can cause serious dental problems, including but not limited to prolonged orthodontic treatment.
How much does it cost to see an emergency dentist in Oregon?
It's difficult to predict how much emergency dental treatment will cost because it can vary widely depending on the severity of the problem, the complexity of the treatment required, as well as the location and experience level of the dental professional you go to.
On average, it costs anywhere from $100 to $500 to see an emergency dentist in Oregon. This guide on dental costs can give you idea of estimated costs for common dental treatments. Keep in mind that dental insurance may cover a part or all the cost of your emergency dental care. You should call your dental insurance provider to find out whether your plan covers emergency dental treatment.
If you do not have dental insurance, we can help you find dental clinics that offer financing plans to make the cost of urgent dental treatment more affordable. Some clinics offer discounts to patients who meet certain income criteria. Call the Express Dentist helpline on 1-844-593-0591 today to discuss your options. We can help you find emergency dentists in your area who accept your insurance or clinics that offer deferred payment plans.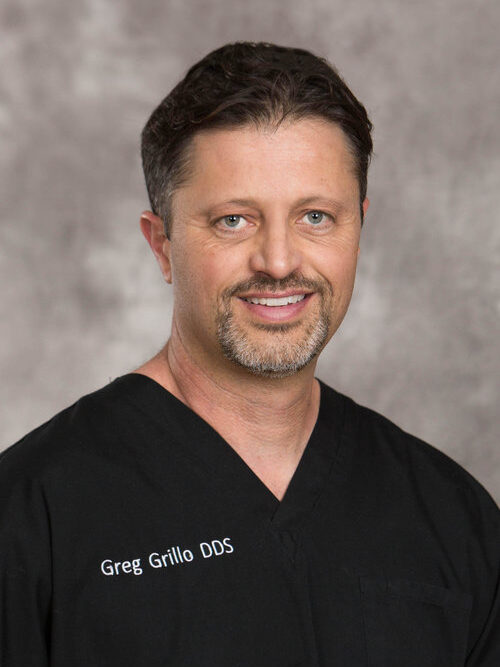 Dr. Greg Grillo DDS studied at the University of Washington where he received a bachelors degree with Honors and later attended dental school on the same campus. Following school Dr. Greg served in the United States Navy as a dental officer. During this time he received advanced training in specialty areas of dentistry while also treating families of members of the military.
As well as sharing valuable information on dentistry and oral health, Dr. Greg remains a practicing dentist to this day. He works with families in the Okanogan Valley where he lives with his wife and three children.
Mayo Clinic. Tooth Abscess. Available online. Accessed on April 10, 2023.