Dentist of Long Beach
530 Redondo Ave, Long Beach, CA 90814, United States
+1 562-373-0026
Mon 9 AM – 6 PM
Tues 9 AM – 6 PM
Wed 9 AM – 6 PM
Thurs 9 AM – 6 PM
Fri 9 AM – 6 PM
Sat 9 AM – 3 PM
Sun Closed
Family Dentist
2211 E 7th St, Long Beach, CA 90804, United States
+1 562-439-6562
Mon 8 AM – 5 PM
Tues 8 AM – 5 PM
Wed 8 AM – 5 PM
Thurs 8 AM – 5 PM
Fri Closed
Sat 8 AM – 5 PM
Sun Closed
Emigh Dental Care
5500 E Atherton St, #430, Long Beach, CA 90815, United States
+1 562-493-2401
Mon 11 AM – 7 PM
Tues 7 AM – 6 PM
Wed 8 AM – 5 PM
Thurs 7 AM – 4 PM
Fri 7 AM – 4 PM
Sat Closed
Sun Closed
What does a dental emergency look like?
Here's how an emergency dentist in Long Beach might help in a dental emergency. Imagine waking up in the middle of the night, startled by an excruciating toothache that seems to throb with each beat of your heart. The pain is unbearable, radiating through your jaw and finding relief is impossible. You try shifting positions, hoping it might alleviate the discomfort, but the agony persists, leaving you desperate for a solution.
In such a situation, it's crucial to seek urgent dental care because a severe toothache is not only debilitating but also usually indicates an underlying dental problem that requires immediate attention.
Seeing an emergency dentist in Long Beach will help with:
Pain management
Dental pain can be intense and significantly impact your daily life, including your ability to sleep, eat, talk, concentrate, and carry out your routine activities. An emergency dentist in Long Beach can evaluate the cause of your toothache and provide effective pain relief through medication or dental procedures.
Diagnosis and treatment
A toothache is often a symptom of an underlying dental issue, such as a tooth infection, abscess, decay, or a damaged tooth. A visit to an emergency dental in Long Beach will allow the dental professional to diagnose the root cause of your toothache accurately. Identification of the problem is the first step in ensuring appropriate treatment for toothache and preventing further complications. Delaying treatment, on the other hand, could lead to worsening of the condition, potentially resulting in the need for more extensive and costly procedures.
Preventing complications
When dental issues are left untreated, they can lead to complications that extend beyond just your oral health. For instance, an infected tooth can result in a spread of the infection to the surrounding tissues, causing facial swelling, difficulty swallowing, and even systemic infections that can affect your overall health. For example, there are links between oral health and serious conditions like Alzheimer's disease. By seeking urgent dental care from an emergency dentist in Long Beach, you can prevent severe complications from arising.
Peace of mind
Tooth pain can be distressing and it's not uncommon to feel anxious or concerned about the cause and potential outcomes. By seeking immediate dental care from an emergency dentist in Long Beach, you can obtain peace of mind knowing that a professional is addressing your concerns, providing appropriate treatment, and guiding you towards a resolution. This reassurance can help alleviate stress and allow you to focus on your recovery.
For the above reasons, it is vital that you contact an emergency dentist or visit an emergency dental clinic as soon as possible if you have a toothache or other dental emergency. Dental professionals have the expertise, equipment, and resources to promptly diagnose your issue, alleviate your pain, and provide the required treatment, ensuring optimum oral health.
How to find an emergency dentist in Long Beach?
If you need an emergency dentist in Long Beach, the Express Dentist helpline 1-844-593-0591 is your best bet. We offer comprehensive services for urgent dental care that come with numerous advantages. Our services are designed to connect you with the best dental providers in your community and ensure you receive the care you need promptly. Here are some of the key advantages of calling the Express Dentist 24/7 toll-free hotline:
Wide network of providers
Express Dentist has partnered with a vast network of dental professionals, including general dentists and specialists such as orthodontists, periodontists, and oral surgeons. This ensures we can match you with a dentist who can address your specific needs. Our network consists of highly qualified and experienced practitioners who are committed to providing high quality dental care. Call us on 1-844-593-0591 for dental appointments in or near Downtown Long Beach, East Side, West Side, Belmont Shore, Bixby Knolls and other neighborhoods.
Same-day appointments
Dental emergencies can occur at any time and often require immediate attention. With the Express Dentist hotline, we strive to schedule same-day appointments whenever possible. We understand the urgency of your situation and work diligently to connect you with a dental provider who can see you promptly. The goal is to alleviate your pain or resolve your dental issue as quickly as possible.
Weekend and after-hours dental care
Dental emergencies don't always happen during regular office hours. And sometimes, work and other commitments prevent you from seeking routine care during office hours. That's why Express Dentist offers flexible scheduling and dental appointments beyond typical working hours, including evenings, weekends, and holidays. We recognize the importance of timely care and have partnered with dental providers who are available during these extended hours to provide the necessary treatment when you need it most.
Multiple payment options
At Express Dentist, we understand that dental care expenses can be a concern for many people. Our operators can provide information on various payment options, including insurance coverage and financing plans. We strive to ensure that you have access to affordable dental care and can assist you in finding a provider that aligns with your budget and payment preferences.
Helpful operators
Finally, the dedicated operators at Express Dentist are trained to listen attentively, understand your dental needs, and provide guidance accordingly. They are not only knowledgeable about our network of dental providers, but also appointment availability and the services they offer. Whether you have questions about a specific procedure, need assistance finding an emergency dentist in Long Beach near you, or require clarification about payment options, our operators are here to assist you and ensure a smooth referral process.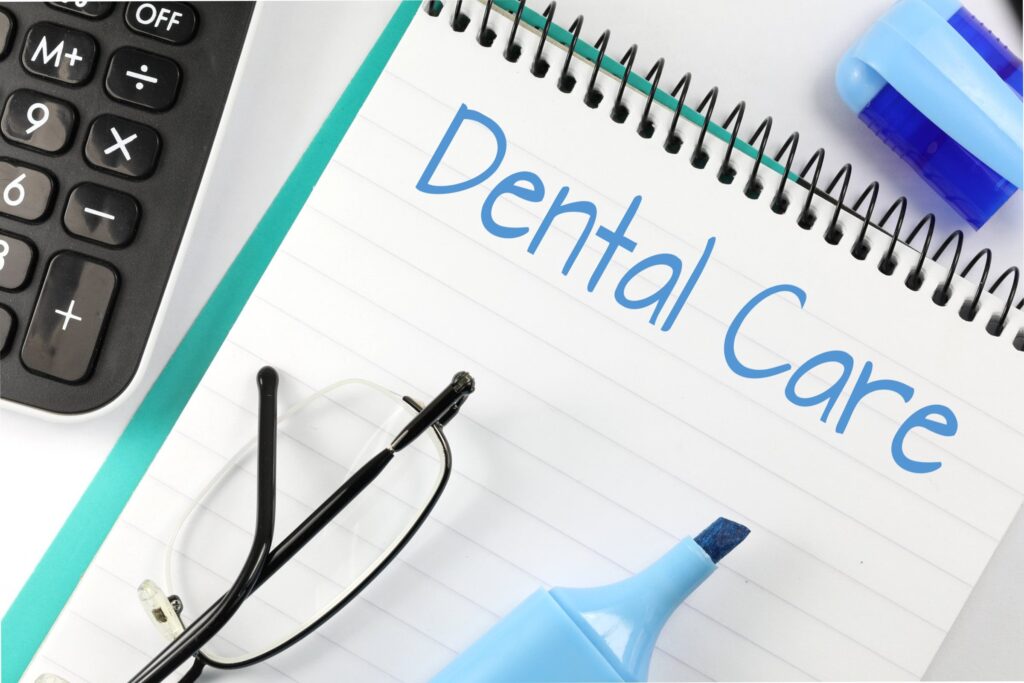 What to do in a dental emergency?
In case of a dental emergency, it's important to act quickly and seek professional care from an emergency dentist in Long Beach as soon as possible. However, here are some steps you can take for common dental emergencies until you can reach a dentist:
Toothache
Rinse your mouth with warm water.
Use dental floss to gently remove any food particles or debris that may be causing the pain.
Avoid applying aspirin or any other painkiller directly to the gums or tooth as it may burn the tissue.
Take an over-the-counter pain reliever if necessary.
Visit your dentist to diagnose and treat the underlying cause of the toothache.
Knocked-out tooth
Handle the tooth by the crown (the chewing surface) and avoid touching the root.
Rinse the tooth gently with water if it's dirty. Do not scrub or remove any attached tissue fragments.
If possible, try to reinsert the tooth back into the socket, making sure it's facing the right way. Hold it in place with a clean cloth or gauze.
If you can't reinsert the tooth, place it in a container of milk, saliva, or a tooth preservation solution.
Seek immediate dental attention within 30 minutes for the best chance of saving the tooth.
Broken or chipped tooth
Rinse your mouth with warm water to clean the area.
If there's bleeding, apply gentle pressure with a clean cloth or gauze.
Save any broken tooth fragments.
Use a cold compress on the outside of your mouth or cheek to minimize swelling.
Visit your dentist as soon as possible for evaluation and appropriate treatment.
Extruded (partially dislodged) tooth
Gently try to push the tooth back into its original position with light pressure.
Bite down on a clean cloth or gauze to keep the tooth in place.
Apply a cold compress to reduce swelling.
Immediately see your dentist for urgent care.
Object stuck between teeth
This is a common problem in children. Try to gently remove the object with dental floss. Be careful not to injure the gums.
Avoid using sharp or pointed instruments to dislodge the object, as it may cause further damage.
If you're unable to remove the object, visit your child's dentist for assistance. They can use special instruments or perform surgery to successfully remove a foreign object from between the teeth. 1
Remember, these are temporary solutions to manage the situation until you can reach an emergency dentist in Long Beach. Call Express Dentist on 1-844-593-0591 to schedule an appointment as soon as possible for proper evaluation and treatment of any dental emergency.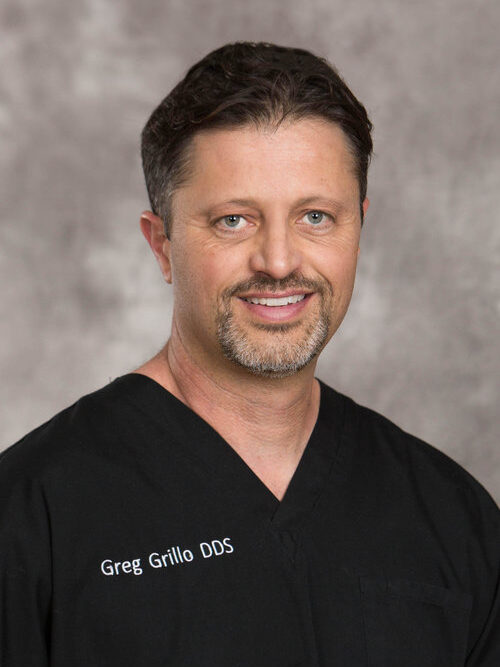 Dr. Greg Grillo DDS studied at the University of Washington where he received a bachelors degree with Honors and later attended dental school on the same campus. Following school Dr. Greg served in the United States Navy as a dental officer. During this time he received advanced training in specialty areas of dentistry while also treating families of members of the military.
As well as sharing valuable information on dentistry and oral health, Dr. Greg remains a practicing dentist to this day. He works with families in the Okanogan Valley where he lives with his wife and three children.
National Library of Medicine. Self-Insertion of Foreign Objects in Teeth. Available online. Accessed on June 6, 2023.