Hawaii Dental Clinic – Downtown Honolulu
50 S Beretania St, #117B, Honolulu, HI 96813, United States
+1 808-538-6522
Mon 8 AM – 6 PM
Tues 8 AM – 6 PM
Wed 8 AM – 6 PM
Thurs Closed
Fri Closed
Sat Closed
Sun Closed
Hawaii Family Dental – Kapolei
91-5431 Kapolei Pkwy, #1707, Kapolei, HI 96707, United States
+1 808-460-7945
Mon 8 AM – 8 PM
Tues 8 AM – 9 PM
Wed 8 AM – 5 PM
Thurs 8 AM – 5 PM
Fri 8 AM – 5 PM
Sat 8 AM – 5 PM
Sun 8 AM – 5 PM
Laulani Dental Care
91-1123 Keaunui Dr, #232, Ewa Beach, HI 96706, United States
+1 808-354-0808
Mon 8 AM – 7 PM
Tues 8 AM – 7 PM
Wed 8 AM – 7 PM
Thurs 8 AM – 7 PM
Fri 8 AM – 5 PM
Sat Closed
Sun 8 AM – 5 PM
If you've ever tried to find an emergency dentist in Hawaii (or anywhere in the US for that matter), you probably know what a challenge it can be. Most dental offices offer appointments during regular business hours. If a dental emergency happens after hours or on the weekend, you're left with very few options.
Express Dentist has changed all that. We are a 24/7 toll-free national hotline for emergency dental referrals. All you have to do is call 1-844-593-0591 from anywhere in the US to get instant access to top-rated dental professionals in your community, any time of day or night, including holidays and weekends.
All Express Dentist partners are accredited and leading dental providers. We have providers from coast to coast and everywhere in between. Besides Hawaii, Express Dentist can help you find emergency dental services in California, Colorado, Florida, Alabama and more. We can get you same-day, after-hours, and weekend dental appointments in Honolulu, Pearl City, Kapolei, Waipahu, and other locations in Hawaii. Express Dentist is also present in mainland USA in popular cities like Mesa, Sacramento, Atlanta, and Baltimore.
What to do in dental emergencies?
A dental emergency can be alarming. Having an action plan beforehand can help you deal with it without panicking. One of the easiest things you can do is save the Express Dentist 24-hour hotline number in your phone and stick it to your refrigerator. Should you or a loved one need an emergency dental referral, all you have to do is make one phone call to 1-844-593-0591 and we'll put you in touch with experienced and top-rated dental professionals in your area. It really is as simple as that. The emergency dentist near you will ask you a few questions and determine the next best steps. They'll talk you through what you need to do and whether you need to go in and see them in the clinic.
Note: If you have facial injuries or uncontrolled bleeding, please call 911 or go to the nearest emergency room.
Besides helping you find an emergency dentist in Hawaii, Express Dentist can get you weekend dental appointments for routine care. For example, if your busy lifestyle has prevented you from seeking regular dental care, and your dentist does not offer weekend or after-hours appointments, then Express Dentist can help. Friendly and knowledgeable operators are on hand to connect you with weekend dentists in your area. Keep in mind that delaying dental treatments can lead to serious health complications and the need for expensive and complicated dental procedures in the future.
Is a knocked-out tooth a dental emergency?
A knocked-out tooth is a dental emergency. In fact, it warrants a visit to an emergency dental office without delay. An emergency dentist can save your tooth if you seek care within 30-60 minutes. The sooner you get in to see a dentist, the greater the chances of having a good outcome from the injury.
Express Dentist has a vast network of emergency dentists nationwide. We can help you find an emergency dentist in Hawaii and other US states without delay. Call 1-844-593-0591 and speak to our operators if you or someone you know has suffered a knocked-out tooth.
There are some precautions you should take until you get to the emergency dental office. Try to find the knocked-out tooth. Hold it by the crown (white part) and not the root. Rinse the tooth with clean, cold water if it is dirty. Do not wrap the tooth in tissue paper or cloth. Try to put it back in its socket (adult teeth only, never do this for baby teeth). If you cannot do it, then keep the tooth moist in some milk or saliva. You can hold the tooth inside your mouth in your cheek pocket too. Following this, make your way to an after-hours dentist as soon as possible. 1
How much does emergency dental surgery cost?
The cost of emergency dental surgery depends on the nature of the problem. Some problems may simply require a consultation with an emergency dentist or some inexpensive treatment. However, at times, dental costs can run into hundreds, if not thousands of dollars. Not surprisingly, many people worry about how they'll pay for emergency dental surgery.
If you don't have dental insurance, you can pay for your emergency dental treatment with cash or credit cards. Many emergency dentists offer easy payment plans or link you up with third-party lenders for a personal loan.
If you have dental insurance, you'll be glad to know that most plans cover at least some emergency dental work. However, in certain situations you may have to pay all or part of the cost of your emergency dental work out of pocket. Some dental insurance policies may limit how much you can claim for future dental visits that year if you undergo emergency dental treatment.
You should also be aware that one visit to an emergency dentist may not solve your problem. For example, if you have a tooth abscess and your dentist performs a root canal treatment, you may need to follow up for further work.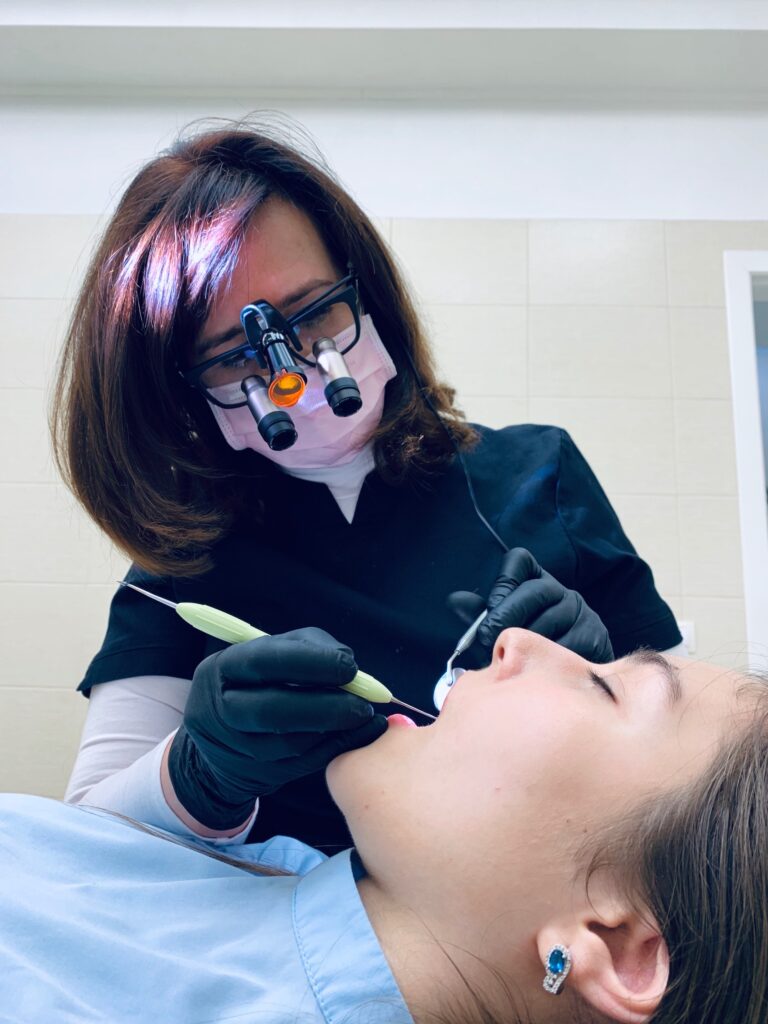 When to see an emergency dentist in Hawaii?
You should call Express Dentist on 1-844-593-0591 and see an emergency dentist in Hawaii as soon as possible in the following situations:
Bleeding from the mouth that won't stop
Swelling in the face that affects vision, breathing, or swallowing
Problems with opening or closing your mouth
Severe tooth pain
Swollen or bleeding gums
Broken or knocked-out tooth
Lost filling or crown
Object lodged between teeth
Dental appliance such as braces wire poking
Does it cost money to call Express Dentist?
All calls to the Express Dentist 24-hour hotline at 1-844-593-0591 are completely free of cost. This is a toll-free hotline and there is no charge for the call. We also don't charge any commission for the dental referrals provided. You can call Express Dentist for same-day, after-hours, or weekend dental appointments and pay only for your consultation and treatment from an emergency dentist, nothing more.
Call Express Dentist on 1-844-593-0591 today and see how easy it is to get the dental care you need without delay. Friendly operators are online to help you get instant access to top-rated dental experts nearby who have decades of experience in treating dental emergencies. Whether you're looking for an emergency dentist in Hawaii or elsewhere in the US, Express Dentist is your go-to resource for hassle-free dental care.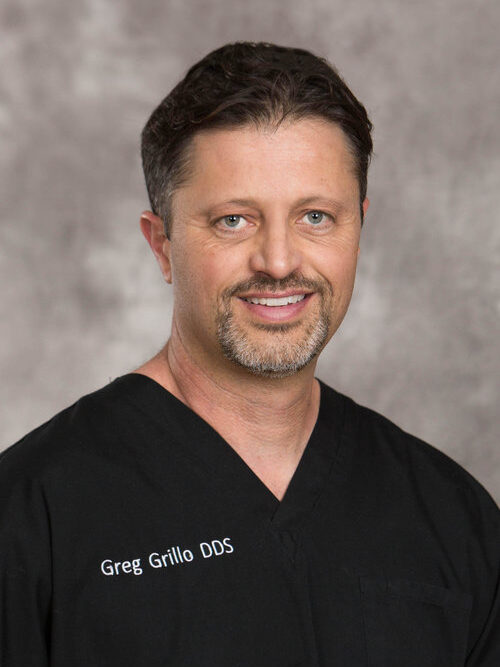 Dr. Greg Grillo DDS studied at the University of Washington where he received a bachelors degree with Honors and later attended dental school on the same campus. Following school Dr. Greg served in the United States Navy as a dental officer. During this time he received advanced training in specialty areas of dentistry while also treating families of members of the military.
As well as sharing valuable information on dentistry and oral health, Dr. Greg remains a practicing dentist to this day. He works with families in the Okanogan Valley where he lives with his wife and three children.
American Association of Endodontists. Knocked Out Teeth. Available online. Accessed on August 3, 2022.