40th and Dodge Family Dentistry
111 N 40th St, Omaha, NE 68131, United States
+1 402-884-4400
Mon 8 AM – 2 PM
Tues 8 AM – 5 PM
Wed 8 AM – 7 PM
Thurs 8 AM – 5 PM
Fri 8 AM – 4:30 PM
Sat 8 AM – 12 PM
Sun Closed
Aspen Dental
7059 Dodge St, Ste 102, Omaha, NE 68132, United States
+1 402-346-6800
Mon 8 AM – 5 PM
Tues 8 AM – 4 PM
Wed 8 AM – 5 PM
Thurs 8 AM – 5 PM
Fri 8 AM – 1 PM
Sat Closed
Sun Closed
Paul Krause Dental
258 N 114th St, Omaha, NE 68154, United States
+1 402-334-9239
Mon 8 AM – 5:30 PM
Tues 8 AM – 5:30 PM
Wed 8 AM – 5:30 PM
Thurs 8 AM – 5:30 PM
Fri 8 AM – 1 PM
Sat Closed
Sun Closed
City View Dental
1415 Harney St, #100, Omaha, NE 68102, United States
+1 402-341-7576
Mon 7:30 AM – 4:30 PM
Tues 7:30 AM – 4:30 PM
Wed 7:30 AM – 4:30 PM
Thurs 7:30 AM – 4:30 PM
Fri Closed
Sat Closed
Sun Closed
Looking for urgent dental care in Omaha in a friendly and welcoming environment? Can't find an Omaha dentist who accepts walk-ins? Need a same-day dental appointment in Omaha? Call Express Dentist toll-free on 1-844-593-0591 for:
Quality dental referrals
24-hour dental clinics
Weekend dental services
Emergency dental surgery and treatment
Omaha dentists who accept cash, credit cards, and private PPO insurance
How Does Express Dentist Work?
Express Dentist has partnered with leading dental care providers in Omaha NE to bring you high-quality dental care when you need it where you need it. We have an exhaustive directory of emergency dentists in Omaha to give you 24-hour access to dentists in your area.
All you have to do is call the toll-free hotline number at 1-844-593-0591 to connect to an Express Dentist partner. Each of our partners is vetted to ensure you receive the highest caliber of emergency dental care in Omaha. When you choose an Express Dentist partner, you are assured of:
Same-day dental treatment from accredited practitioners
Emergency dental care in your community
Affordable dental services
Access to Omaha dentists even if you don't have dental insurance (you will pay out of pocket)
Whether you have a toothache, a broken or lost tooth, broken braces, or need denture repairs, we make quick and efficient dental care easy to access. Call Express Dentist on 1-844-593-0591 today and connect to leading emergency dentists in your city.
Advantages of an Emergency Dentist or Same-day Dental Treatment
One of the most common reasons people need same-day dental services is dental pain. Toothache, while not usually life-threatening, is an indicator of a serious dental problem that needs immediate treatment. When you're in pain, the sooner you are seen at a dental clinic in Omaha, the better. However, your regular dentist may not have an appointment available for a few days or even weeks. The advantage of visiting an emergency dentist in Omaha is that your problem is diagnosed and treated on the same day.
Many Express Dentist partners in Omaha NE accept walk-ins and offer same-day appointments. They treat a wide range of urgent dental issues. After listening to your symptoms, examining your mouth, and perhaps obtaining a dental X-ray, the dentist will make a diagnosis. Following this, you will receive treatments and/or prescriptions to provide you with the relief you need. Emergency dentists have the knowledge, training, and experience to treat all types of urgent dental concerns. In contrast, if you go to a hospital ER, you will likely receive treatment for your symptoms without addressing the underlying dental problem. This puts you at risk of repeat dental issues as well as serious complications.
Common Dental Problems Needing Urgent Care
Severe Tooth Pain
Most people have had a toothache at some point in their lives. Sometimes, the pain is mild and subsides on its own. In this case, you can probably wait a few days before you are seen by a dentist. However, sometimes, the toothache quickly escalates to a high level of intensity and is unbearable. On such occasions, it can be very uncomfortable to wait even a few hours, let alone a couple of days before your regular dentist sees you. A trip to an emergency dentist in Omaha can put you out of your misery. In the majority of patients, the culprit is a decayed tooth or abscessed tooth. The dentist can diagnose the problem and give you antibiotics to treat the infection. They can also remove the infected soft tissue in the tooth pulp with a root canal treatment.
Broken or Lost Tooth
A blow to the face, a hard fall, or a sports injury can cause a tooth fracture or knock a tooth out completely from the mouth. This type of dental trauma should not go untreated. Besides being painful and increasing the risk of an infection, a broken tooth is a dental emergency that needs immediate treatment. If you can find the tooth, you should hold it by the crown (the visible white part of the tooth that projects out from the gum). If it is a permanent tooth in an adult, rinse it with clean water and try to place it back in its socket. Biting down on a clean cotton ball or handkerchief can help hold the broken tooth in position until you see an emergency dentist. 1
Dental Abscess
A dental abscess is a collection of pus in the pulp of a tooth or the gums. It occurs when bacteria enter into a tooth through a chip or crack following an injury or when dental caries are left untreated. A periodontal (gum) abscess can occur if, for example, a piece of food gets stuck in the gums. A gum or tooth abscess can cause severe throbbing pain that needs urgent dental care. You may also have additional symptoms such as fever, sensitivity to hot and cold foods, a bad taste in the mouth, and problems with swallowing or opening the mouth. It's essential to get professional dental care as soon as possible to avoid further complications. An emergency dentist in Omaha can diagnose the problem, prescribe medications, and offer other treatments, including urgent surgery if necessary. Without treatment, a tooth abscess can lead to serious complications.
Broken Brace
For people who are receiving orthodontic treatment with braces, a broken archwire, band, or bracket can be painful and prevent chewing or talking comfortably. Broken braces can occur due to vigorous brushing or eating the wrong kinds of food (hard, chewy, sticky foods). You should not attempt to fix a broken brace at home as this can do more harm than good. If your orthodontist cannot see you on an urgent basis, it is advisable to go to an emergency dental clinic in Omaha where a dentist can fix a broken bracket, protruding wire, or loose spacer.
Finding an Emergency Dentist in Omaha NE
If you have a dental emergency such as a knocked-out tooth, or you need to see a dentist during regular hours for something like a lost filling, getting timely dental care can save you thousands of dollars in future dental costs by preventing serious complications. Express Dentist makes it easy for you to access urgent dental care in Omaha. Whether you're looking for a weekend dentist, a same-day dental appointment, or emergency dental surgery in Omaha, we've got you covered. Call our 24/7 toll-free hotline at 1-844-593-0591 today for instant access to quality dental care that's affordable.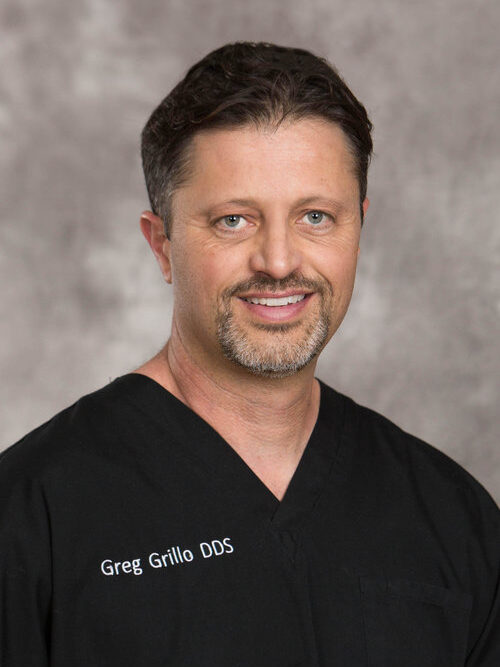 Dr. Greg Grillo DDS studied at the University of Washington where he received a bachelors degree with Honors and later attended dental school on the same campus. Following school Dr. Greg served in the United States Navy as a dental officer. During this time he received advanced training in specialty areas of dentistry while also treating families of members of the military.
As well as sharing valuable information on dentistry and oral health, Dr. Greg remains a practicing dentist to this day. He works with families in the Okanogan Valley where he lives with his wife and three children.
NHS Inform. About broken and knocked out teeth. Available online. Accessed on March 29, 2021.