The Maryland Center for Complete Dentistry
23 Crossroads Dr, Suite 420, Owings Mills, MD 21117, United States
+1 410-431-2514
Mon 12 PM – 6 PM
Tues 8:30 AM – 3:30 PM
Wed 8:30 AM – 5 PM
Thurs 8:30 AM – 3:30 PM
Fri 8:30 AM – 12 PM
Sat Closed
Sun Closed
Maryland Family Dentistry
8900 Columbia 100 Pkwy, Suite B, Columbia, MD 21045, United States
+1 410-772-5453
Mon 9 AM – 6 PM
Tues 11 AM – 7 PM
Wed 9 AM – 5 PM
Thurs 9 AM – 6 PM
Fri 9 AM – 4 PM
Sat Closed
Sun Closed
Laurel Pines Dental Group
14333 Laurel Bowie Rd, #100, Laurel, MD 20708, United States
+1 301-953-3081
Mon Open 24 hours
Tues Open 24 hours
Wed Open 24 hours
Thurs Open 24 hours
Fri Open 24 hours
Sat Open 24 hours
Sun Open 24 hours
Neibauer Dental Care
3601 East-West Hwy, Suite A2, Hyattsville, MD 20782, United States
+1 301-277-1462
Mon 8 AM – 4 PM
Tues 8 AM – 4 PM
Wed 10 AM – 4 PM
Thurs 8 AM – 4 PM
Fri 7 AM – 2 PM
Sat Closed
Sun Closed
When a dental emergency strikes on a weekend or out-of-hours, it can be difficult to find a 24/7 emergency dentist in Maryland. The Express Dentist hotline at 1-844-593-0591 makes it easy. We are a tollfree nationwide helpline. Express Dentist can provide you with instant access to top-rated emergency dentists in your area. Our partner providers are trained to handle all kinds of dental emergencies. Call today and get help for severe toothache, knocked-out tooth, braces wire poking, tooth abscess, and more.
Lines are open 24/7, including weekends and holidays. Friendly and knowledgeable operators are on hand to answer all your questions. We can get you same-day, after-hours, and weekend dental appointments. Consult with emergency dentists and get urgent dental care or emergency dental surgery without delay. Call 1-844-593-0591 today and get fast relief from your symptoms.
What is the easiest way to find an emergency dentist in Maryland?
The easiest way to find an emergency dentist in Maryland is to call the Express Dentist hotline on 1-844-593-0591. All calls to the hotline are free. There is no commission for urgent dental referrals. You are under no obligation to make an appointment. Friendly operators will connect you to 24-hour dentists in your area, so you can get the urgent dental care you need.
Express Dentist has partnered with leading dental care providers in Maryland and the rest of the country. Our goal is to ensure you get high-quality dental care at affordable prices.
Call our hotline today and get instant access to 24-hour emergency dentists in Baltimore, Frederick, Rockville, Gaithersburg, and Annapolis. We have providers in dozens of towns and cities across the state. Besides Maryland, we can also help you get urgent dental care from coast to coast and beyond. Call us in California, Texas, Idaho, Hawaii, and other states.
What are some common types of dental emergencies?
Emergency dentists are trained to handle all kinds of dental emergencies. Here are 3 common dental problems that require urgent evaluation and treatment.
Toothache
Tooth pain is one of the most common dental symptoms. Common causes of toothache include tooth decay and an object or food particles stuck between the teeth. Mild tooth pain can be managed at home with over-the-counter pain relievers and cold compresses. However, toothache can sometimes become progressively worse and intense. An emergency dentist in Maryland can evaluate you, identify the cause of your toothache, and treat it appropriately.
Broken Dentures
There are various types of dentures (false teeth) available that function like natural teeth. However, these dental appliances do not last forever and can sometimes break. It is not a good idea to try and fix a broken denture at home. Keep in mind that household glue is not safe for consumption. Therefore, using it to fix broken dentures can make you sick. Even a small bump in the denture can cause irritation and mouth sores. Improperly fixed dentures can cause permanent damage to your mouth. Always seek care from an emergency dentist to have a broken denture fixed. You can also go to your regular dentist if an appointment is available.
Loose Tooth or Knocked-Out Tooth
A sports injury, fall, or biting down on hard food can sometimes cause a tooth to become loose. In some cases, a tooth can be completely knocked out of the mouth. This is a dental emergency. The chances of saving the tooth are highest the sooner you get to an emergency dentist. Ideally, this should be within 30-60 minutes.
In the meantime, try to find the tooth and hold it by the crown (chewing surface). Rinse it with water if it's dirty. Try to place it back in its place (adult teeth only). Baby teeth should not be reinserted. You can bite on a handkerchief to keep a knocked-out tooth in place. Make your way to an emergency dentist as soon as possible. 1
The Express Dentist hotline at 1-844-593-0591 can get you an appointment with an emergency dentist in Maryland on an urgent basis.
How to pay for emergency dental care without insurance?
If you don't have dental insurance, a dental emergency can make a deep hole in your wallet. For example, a root canal treatment for a tooth abscess can cost anywhere from $750 to $1,200. Express Dentist partner providers accept cash, credit cards, and private PPO insurance.
If cash or card payment is not affordable, there are several other options to pay for urgent dental care without insurance.
Flexible Payment Plans
Many emergency dentists offer financing options or flexible payment plans. These are usually low-interest or no-fee payment options. You simply pay the total cost of your dental treatment in several divided weekly or monthly instalments.
Dental Savings Plans
Some emergency dentists participate in a dental savings plan. Signing up for such a plan typically costs $100 to $200 per year. The plan gives you access to a pool of dentists in your area. Participating dentists offer services at discounted rates to plan members.
Government Resources
Medicare does not usually cover dental treatment. However, Medicare Advantage and supplemental plans may provide some coverage. Medicaid offers some dental benefits. This is typically dental emergencies for those over 21 years of age and more extensive coverage for those under 21. The CHIP program provides dental services to children aged 19 and younger who don't have insurance.
Emergency Room Visits
Many people seek care for dental emergencies at their nearest emergency room. This should be your last resort, however. ER doctors do not usually offer specific treatment for dental issues. They simply treat symptoms such as dental pain or bleeding. The cost of an ER visit may be covered by your medical insurance, though. An emergency dentist in Maryland (or wherever you live) can get to the bottom of the problem. They can identify the cause of your symptoms and address it.
The Express Dentist hotline at 1-844-593-0591 is the easiest way to get instant access to leading dental professionals in your area. Whether you want an out-of-hours or weekend dental appointment, call us today. High-quality dental care is available at affordable prices without waiting.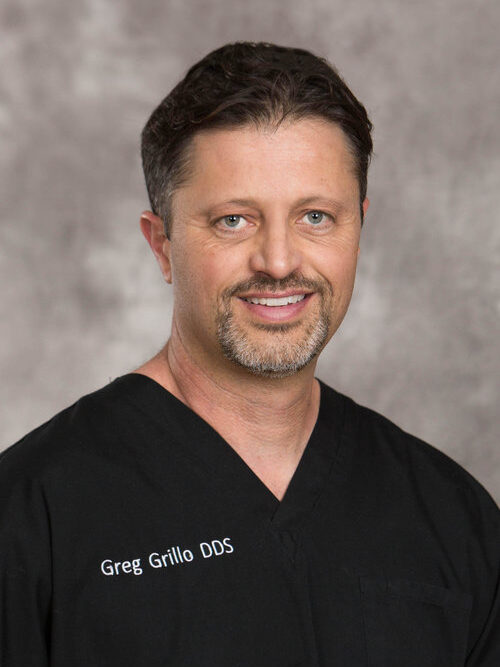 Dr. Greg Grillo DDS studied at the University of Washington where he received a bachelors degree with Honors and later attended dental school on the same campus. Following school Dr. Greg served in the United States Navy as a dental officer. During this time he received advanced training in specialty areas of dentistry while also treating families of members of the military.
As well as sharing valuable information on dentistry and oral health, Dr. Greg remains a practicing dentist to this day. He works with families in the Okanogan Valley where he lives with his wife and three children.
NHS Inform. Broken or Knocked-Out Tooth. Available online. Accessed on August 10, 2022.