Smile Dental Studio
10209 N 35th Ave, Ste 129A, Phoenix, AZ 85051, United States
+1 602-753-1013
Mon 8 AM – 6:30 PM
Tues 8 AM – 6:30 PM
Wed 9 AM – 6 PM
Thurs 8 AM – 6:30 PM
Fri 8 AM – 5 PM
Sat 9 AM – 5 PM
Sun Closed
Studio B Smiles
230 S 3rd St, B1, Phoenix, AZ 85004, United States
+1 480-860-0092
Mon Closed
Tues 7:30 AM – 5 PM
Wed 7:30 AM – 5 PM
Thurs 7:30 AM – 5 PM
Fri Closed
Sat Closed
Sun Closed
Weekend Dental Care
4202 N 32nd St, Ste E, Phoenix, AZ 85018, United States
+1 602-466-3001
Mon 7 AM – 7 PM
Tues 7 AM – 7 PM
Wed 7 AM – 7 PM
Thurs 7 AM – 7 PM
Fri 7 AM – 7 PM
Sat 7 AM – 7 PM
Sun 7 AM – 7 PM
How can Express Dentist help me find an emergency dentist in Phoenix?
The Express Dentist hotline 1-844-593-0591 is a toll-free dental referral line to help you find an emergency dentist in Phoenix. We are an essential resource when you require urgent dental care. Our service connects you with a carefully vetted network of dental professionals in your area, including Arcadia, North Scottsdale, Paradise Valley, Central Phoenix, Ahwatukee Foothills, and other parts of the city. Call us today for same-day emergency treatment and after-hours and weekend dental appointments.
The process of accessing Express Dentist services is simple and convenient. By calling the toll-free number 1-844-593-0591, you can speak with a trained representative. They will listen to your dental concerns and connect you with a nearby emergency dentist in Phoenix for the appropriate care. This can avoid the hassle of searching for an emergency dentist in Phoenix, which can be challenging and time-consuming.
Why call Express Dentist?
One of the main benefits of calling Express Dentist is that you can access dental care from a trusted network of dentists. Our partner dental professionals have been thoroughly vetted. They have met strict quality standards to ensure that you receive the highest level of care. When you call Express Dentist for a referral, you can rest assured that you will receive the best possible treatment from a qualified and experienced dentist.
Another significant advantage of the Express Dentist helpline is the availability of after-hours and weekend dental appointments. Dental emergencies can occur at any time, including outside of regular business hours. With our toll-free dental referral line, you can access emergency dental care whenever you need it, even on weekends and holidays.
Many of our partner providers offer same-day emergency treatment. This means you can receive the care you need immediately, without having to wait for an appointment. This can be particularly important if you are experiencing severe pain or discomfort.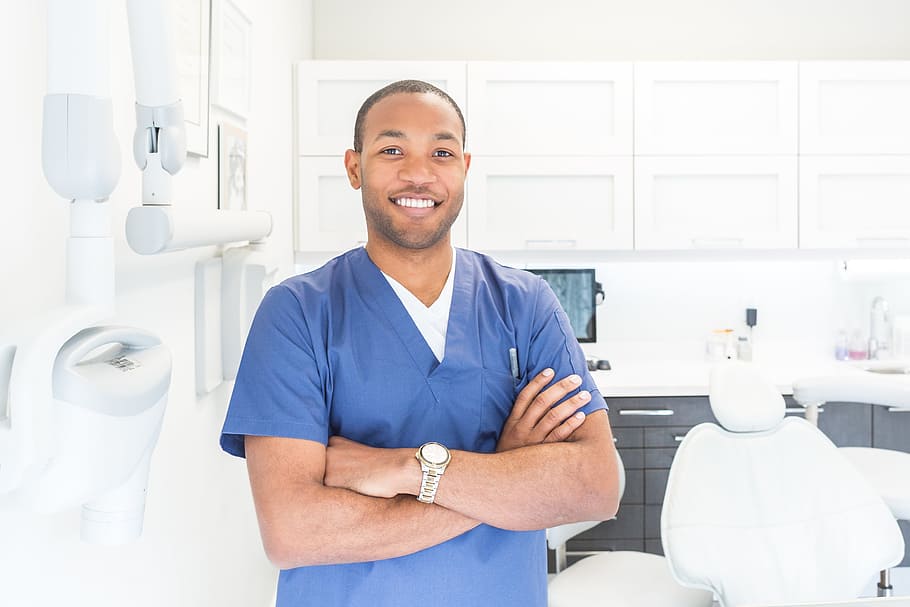 What does a dental emergency look like?
Dental emergencies can be sudden, frightening, and incredibly painful. They can happen at any time and can leave you feeling helpless and vulnerable. Without access to urgent dental care, you could be left suffering in agony for hours, or even days, until you can see a dentist.
Here are some examples of dental emergencies and how they might feel:
Severe toothache
Imagine a constant, throbbing pain in your tooth that keeps you up at night and makes it impossible to eat or drink anything without excruciating pain. A toothache like this can be a sign of an abscessed tooth or severe tooth decay. It requires immediate treatment to prevent the infection from spreading.
Broken or knocked-out tooth
If you break a tooth or have one knocked out, you may experience intense pain, bleeding, and difficulty speaking or eating. Without urgent dental care, you risk further damage to the tooth, complete loss of the tooth, or spread of the infection to the surrounding teeth and gums.
Gum infection
Gum infections can cause swelling, redness, bleeding, and extreme sensitivity in the affected area. If left untreated, they can cause further complications in your teeth and gums. Gum infections can even spread to other parts of the body outside your mouth. 1
These are just three examples of the dental emergencies that can happen at any time. It's important to have access to immediate dental care to avoid unnecessary suffering and potential long-term damage to your teeth and gums.
The Express Dentist hotline at 1-844-593-0591 can get you the treatment you need as soon as possible. You don't have to wait for days or weeks to see a dentist. It can mean the difference between keeping and losing a tooth and preventing serious health complications caused by untreated dental infections. Don't wait until a dental emergency strikes to realize how essential it is to have access to an emergency dentist in Phoenix. Take action now and make sure you have the Express Dentist number saved for the future.
How much does an emergency dentist in Phoenix charge for common problems?
The cost of treatment from an emergency dentist in Phoenix can vary depending on the severity of the dental emergency and the type of treatment required. Typically, emergency dental treatment tends to be more expensive than routine dental care due to the need for immediate attention and specialized care.
The average cost of urgent dental treatment can range from $100 to $1,000 or more. For example, a simple filling may cost around $150 to $200, while a root canal can cost between $500 and $1,000. A tooth extraction can range from $200 to $600 or more, depending on the complexity of the procedure.
Other factors that can affect the cost of emergency dental treatment include the location of the clinic and the dentist's experience and qualifications. It's always a good idea to ask for a detailed estimate of the cost before agreeing to any dental procedures.
Keep in mind that while the cost of emergency dental treatment may seem high, it's essential to prioritize your oral health. (Here are some tips from a dentist for a healthier mouth). Seeking timely treatment in the face of a dental emergency can save you from bigger problems down the road. On the other hand, delaying treatment can lead to more severe dental problems and potentially higher costs in the future.
In some cases, dental insurance may cover the cost of seeing an emergency dentist in Phoenix. Call Express Dentist on 1-844-593-0591 and we will help you find out what is covered. Additionally, some emergency dental clinics offer financing options or payment plans to help you manage the cost of treatment.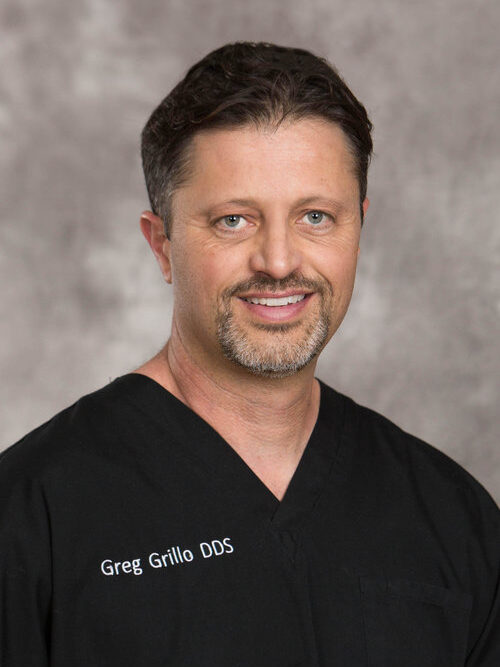 Dr. Greg Grillo DDS studied at the University of Washington where he received a bachelors degree with Honors and later attended dental school on the same campus. Following school Dr. Greg served in the United States Navy as a dental officer. During this time he received advanced training in specialty areas of dentistry while also treating families of members of the military.
As well as sharing valuable information on dentistry and oral health, Dr. Greg remains a practicing dentist to this day. He works with families in the Okanogan Valley where he lives with his wife and three children.
Mayo Clinic. Periodontitis. Available online. Accessed on May 8, 2023.