Emergency Dentist Dallas
6959 Arapaho Rd, Dallas, TX 75248, United States
+1 469-804-5061
Mon Open 24 hours
Tues Open 24 hours
Wed Open 24 hours
Thurs Open 24 hours
Fri Open 24 hours
Sat Open 24 hours
Sun Open 24 hours
Dental Center of Lakewood
6316 Gaston Ave, Dallas, TX 75214, United States
+1 214-823-5253
Mon 8 AM – 3 PM
Tues 8 AM – 3 PM
Wed 8 AM – 3 PM
Thurs 8 AM – 3 PM
Fri 8 AM – 2 PM
Sat Closed
Sun Closed
Midtown Family Dentistry of Dallas
13309 Montfort Dr, Dallas, TX 75240, United States
+1 469-529-6016
Mon 1 PM – 7 PM
Tues 10 AM – 7 PM
Wed 10 AM – 7 PM
Thurs 10 AM – 7 PM
Fri 10 AM – 7 PM
Sat 10 AM – 2 PM
Sun 11 AM – 2 PM
What is the advantage of using Express Dentist to find an emergency dentist in Dallas?
Express Dentist is a toll-free dental referral helpline. We operate around the clock and don't charge any referral fees. Our helpline therefore gives you an unrivaled level of convenience if you are looking for an emergency dentist in Dallas.
By calling Express Dentist on 1-844-593-0591, you can quickly and easily schedule same-day dental appointments, including weekends and after-hours. Our goal is to ensure that your urgent dental needs are addressed in a prompt manner with minimal hassle and inconvenience. We can help you access routine dental care or specialized care from an orthodontist, pediatric dentist, oral surgeon, or sedation dentist. Call us for urgent dental care in Lake Highlands, Oak Cliff, North Dallas, East Dallas Uptown and other neighborhoods.
Our extremely beneficial service connects you to a reliable network of dental professionals in your area. We guarantee access to top-quality dental care at any time of the day or any day of the week. Express Dentist operators who handle the calls to our referral line are exceptionally knowledgeable and helpful. They can guide you through the process of finding an emergency dentist in Dallas and provide other valuable information as well.
Save the Express Dentist dental hotline number 1-844-593-0591 where it is easily accessible. Enjoy peace of mind knowing that expert dental care is just a phone call away.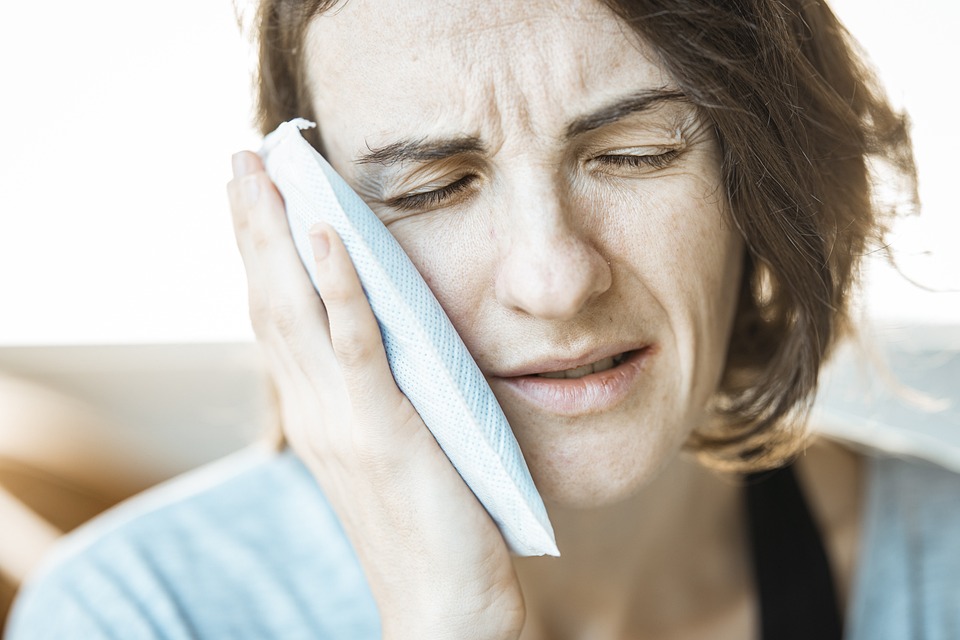 How to manage dental pain at home?
Dental pain can be an unexpected and distressing symptom, often requiring immediate attention to get relief. In emergency situations, it can be very useful if you know some of the ways of managing dental pain, including over-the-counter pain relievers, home remedies, and the appropriate time to seek professional assistance.
Over-the-counter pain relievers
Non-prescription pain pills are an accessible treatment option for most people experiencing dental pain. Non-steroidal anti-inflammatory drugs (NSAIDs), such as ibuprofen, naproxen, and aspirin are widely available off-the-shelf and commonly recommended to treat minor aches and pains. These medications can effectively reduce inflammation and alleviate mild to moderate dental pain. Nonetheless, you should carefully read the recommended dosages on the package. Do not delay consulting a healthcare professional if you develop any adverse effects or if your pain persists for more than a few days.
Home remedies for dental pain
There are some things you can try at home for temporary relief from dental discomfort before seeking professional assistance. Apply a cold compress or ice pack to the affected area. This may lower your pain level by numbing the nerves and reducing swelling. Additionally, try rinsing your mouth with warm saltwater. This can be prepared by dissolving half a teaspoon of salt in eight ounces of lukewarm water. Warm saltwater can provide relief from inflammation by killing bacteria in your mouth. Keep in mind that these remedies are temporary measures and should not be used as a substitute for professional dental care. 1
Seeking professional assistance
It is paramount that you know when to seek professional dental care to manage dental pain. The above measures can be temporarily beneficial but they will not address the underlying dental issue causing your pain. If your dental pain persists or gets worse, or if it is accompanied by symptoms such as fever or facial swelling, do not delay seeing an emergency dentist in Dallas. Call Express Dentist on 1-844-593-0591 and we will put you in touch with a qualified dentist who has the expertise to diagnose the cause of your pain and develop an appropriate treatment plan.
When to see an emergency dentist in Dallas for dental pain?
Certain circumstances warrant immediate professional attention from an emergency dentist in Dallas. If you have severe dental pain after suffering trauma or injuries, profuse bleeding, or dislodgment of a tooth, these situations require urgent care. They may indicate dental emergencies such as a tooth fracture, a dental abscess, or an acute gum infection. Seeking immediate professional assistance will not only relieve dental pain but also prevent further complications.
How to pay for urgent dental care?
If you require urgent dental care but are concerned about how to pay for it, there are several options you can consider:
Dental Insurance
If you have dental insurance coverage, review your policy to understand whether emergency procedures are covered and the extent of the coverage. Contact your insurance provider to confirm any specific requirements or limitations.
Payment Plans
Talk to your dentist or dental clinic about setting up a deferred payment plan. Many dental practices offer flexible payment options that allow you to spread out the cost of your treatment over time. Don't forget to ask if the clinic offers a dental membership plan.
Health Savings Account (HSA) or Flexible Spending Account (FSA)
If you have an HSA or FSA, you can use the funds in these accounts to cover dental expenses. These accounts allow you to set aside pre-tax dollars for healthcare costs, including dental care.
Credit Cards
If you have a credit card with a sufficient limit, you can use it to pay for urgent dental care. However, be mindful of the interest rates and the potential impact on your overall financial situation.
Personal Loan
Consider applying for a personal loan from a bank, credit union, or online lender. Compare interest rates and terms to find the most favorable option. Make sure you can afford to repay the loan in installments over time.
Local Assistance Programs
Look for local organizations, charities, dental schools, or government programs that offer help with dental care costs. Some community dental clinics have programs for individuals who cannot afford necessary dental treatment.
Negotiation and Prioritization
Talk to your dentist about your financial constraints. They may be able to accommodate you by offering alternative, less-expensive treatment options, or telling you which urgent procedures to prioritize and which ones to defer for the time being. Frank communication about your situation can help you find affordable solutions. Call Express Dentist on 1-844-593-0591 today and let us connect you to an affordable emergency dentist in Dallas.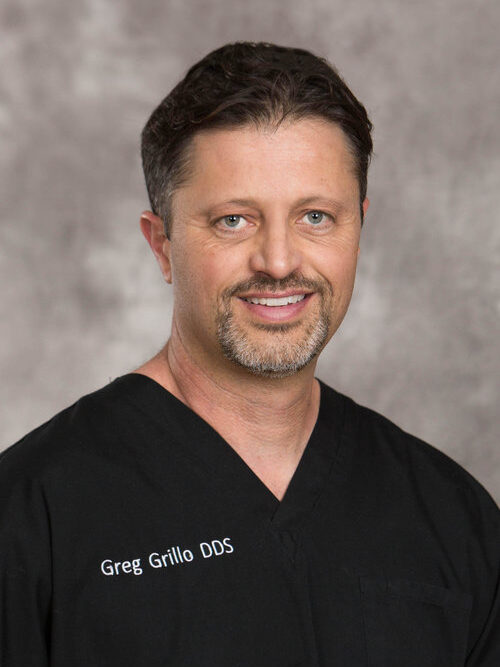 Dr. Greg Grillo DDS studied at the University of Washington where he received a bachelors degree with Honors and later attended dental school on the same campus. Following school Dr. Greg served in the United States Navy as a dental officer. During this time he received advanced training in specialty areas of dentistry while also treating families of members of the military.
As well as sharing valuable information on dentistry and oral health, Dr. Greg remains a practicing dentist to this day. He works with families in the Okanogan Valley where he lives with his wife and three children.
Forbes. 10 effective home remedies for toothache pain. Available online. Accessed on May 12, 2023.