First Class Dental Care
6703 S Louise Ave, Sioux Falls, SD 57108, United States
+1 605-271-9330
Mon 9 AM – 5 PM
Tues 9 AM – 5 PM
Wed 9 AM – 5 PM
Thurs 9 AM – 5 PM
Fri 9 AM – 2 PM
Sat Closed
Sun Closed
Dental Health Partners
240 E 23rd Ave, Mitchell, SD 57301, United States
+1 605-996-1316
Mon 8 AM – 5 PM
Tues 8 AM – 5 PM
Wed 8 AM – 5 PM
Thurs 8 AM – 5 PM
Fri 8 AM – 1 PM
Sat Closed
Sun Closed
Aspen Dental
1147 Eglin St, Rapid City, SD 57701, United States
+1 605-877-3798
Mon 7:30 AM – 4:30 PM
Tues 7:30 AM – 4:30 PM
Wed 7:30 AM – 4:30 PM
Thurs 10 AM – 7 PM
Fri 8 AM – 1 PM
Sat Closed
Sun Closed
How to find an emergency dentist in South Dakota?
If you or a loved one is experiencing a dental emergency, such as bleeding from the mouth or a knocked-out tooth, it can cause a lot of anxiety. The sudden and unexpected nature of the situation can leave you feeling overwhelmed and unsure what to do. In addition to the physical symptoms, worries about long-term damage and the cost of treatment can contribute to anxiety. But it's important to stay as calm as possible and seek treatment from an emergency dentist in South Dakota. They can evaluate the issue, alleviate your symptoms, and provide effective treatment with care and compassion.
But how do you go about finding an emergency dentist in South Dakota? The Express Dentist hotline 1-844-593-0591 is a 24/7 tollfree hotline that can help you find emergency dentists in your area. We have partnered with a network of dental professionals in South Dakota and beyond, many of whom offer after-hours and weekend dental appointments. So, at any time of day and all days of the week, including weekends and holidays, you can be sure you'll get the care you need with as little delay as possible.
Call Express Dentist on 1-844-593-0591 for urgent dental referrals in Sioux Falls, Rapid City, Aberdeen, Brookings, Watertown and other towns and cities across the state. If you live near the state border, we can connect you to a dentist in nearby cities in North Dakota, Minnesota, Iowa, Nebraska, Wyoming, and Montana.
Why do people experience dental anxiety?
People experience dental anxiety for a variety of reasons, such as fear of pain, past negative experiences with dental treatment, feelings of helplessness or loss of control during a dental procedure, shame or embarrassment about their teeth, and a general fear of needles, drills, and other dental instruments. There are other factors that can contribute to anxiety as well, such as worries about the cost of emergency dental treatment and potential long-term complications.
Dental anxiety is a common issue and many dental offices offer special care and use special techniques to help patients manage anxiety and remain comfortable during dental treatment.
If you experience dental anxiety, be sure to communicate your concerns to your dentist so they can work with you to manage it during your treatment.
How to manage dental anxiety during emergency dental visits?
It can be challenging to stay calm and keep stress under control during an emergency dental visit. But there are several techniques that can be helpful:
Communicate with your dentist
It's important to let your dentist know that you are experiencing dental anxiety so that they can work with you to keep you comfortable. Don't hesitate to ask them to explain each step of the procedure before they start. Your dentist might even offer you a stress ball or other item to hold during the procedure.
Practice deep breathing exercises
Deep breathing exercises can help to calm your nerves and make you feel less anxious. Focus on your breathing and take slow, deep breaths, breathing in through your nose and out through your mouth. 1
Use visualization techniques
Visualizing a calm or peaceful scene, such as a beautiful white sand beach or verdant green forest, can help distract your mind from the dental procedure and reduce feelings of anxiety.
Listen to music
Bring your headphones and listen to soothing music during your dental procedure. This can help distract your mind from the dental work.
Consider sedation dentistry
If you have severe dental anxiety, sedation dentistry may be an option. It involves the use of medication to help you relax and remain calm during a dental procedure.
Can I afford an emergency dentist in South Dakota?
Emergency dental treatment can be expensive, so it's common for people to wonder if they can afford to see an emergency dentist in South Dakota. Here are some options for paying for emergency dental treatment:
Dental insurance: If you have dental insurance, check your plan to see if it covers emergency dental treatment. Some plans have specific coverage for emergency care.
Payment plans: Many dental offices offer deferred payment plans or financing options to help patients pay for treatment over time. Call Express Dentist on 1-844-593-0591 and we will help you find a dentist in your area who offers this option.
Health Savings Account (HSA) or Flexible Spending Account (FSA): If you have an HSA or FSA, you can use the funds to pay for emergency dental treatment.
Personal loan: You may be able to take out a personal loan to cover the cost of your emergency dental treatment. However, be aware that this may come with interest and fees.
Crowdfunding: You can consider crowdfunding platforms to raise funds for emergency dental treatment.
Discount dental plans: Some discount dental plans offer reduced fees for emergency dental care. Call Express Dentist on 1-844-593-0591 to find dentists who offer these plans in your area.
The most important thing is to prioritize your dental health and seek timely treatment for emergencies as soon as possible. If you're concerned about cost, call Express Dentist on 1-844-593-0591 and we will help you find an affordable emergency dentist in South Dakota.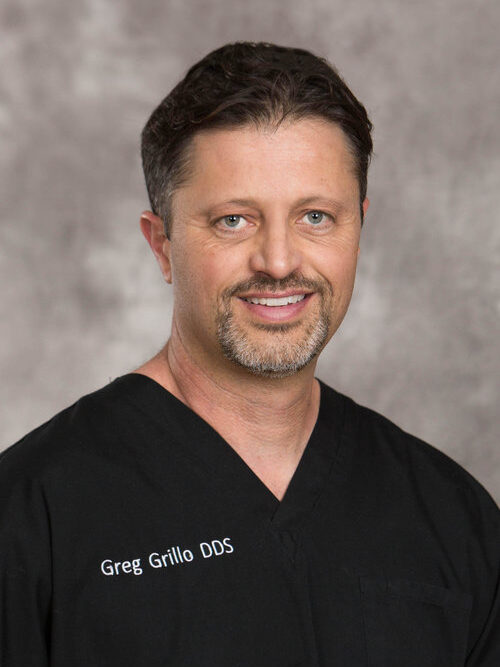 Dr. Greg Grillo DDS studied at the University of Washington where he received a bachelors degree with Honors and later attended dental school on the same campus. Following school Dr. Greg served in the United States Navy as a dental officer. During this time he received advanced training in specialty areas of dentistry while also treating families of members of the military.
As well as sharing valuable information on dentistry and oral health, Dr. Greg remains a practicing dentist to this day. He works with families in the Okanogan Valley where he lives with his wife and three children.
NHS. Breathing exercises for stress. Available online. Accessed on April 14, 2023.