Warwick Dental
6928 NW 112th St, Oklahoma City, OK 73162, United States
+1 405-722-7071
Mon 7 AM – 7 PM
Tues 7 AM – 7 PM
Wed 7 AM – 7 PM
Thurs 7 AM – 7 PM
Fri 9 AM – 3 PM
Sat Closed
Sun Closed
Dental Express
2712 SW 29th St, Oklahoma City, OK 73119, United States
+1 405-212-4549
Mon 9 AM – 6 PM
Tues 10 AM – 7 PM
Wed Closed
Thurs 10 AM – 7 PM
Fri 8 AM – 5 PM
Sat 8 AM – 2 PM
Sun Closed
Crossroads Family Dentistry
8101 S Walker Ave, Ste D, Oklahoma City, OK 73139, United States
+1 405-631-0322
Mon 8:30 AM – 8:30 PM
Tues 8:30 AM – 5 PM
Wed 9:30 AM – 5 PM
Thurs 8:30 AM – 5 PM
Fri 8:30 AM – 5 PM
Sat 9 AM – 4 PM
Sun Closed
What types of problems can an emergency dentist in Oklahoma City treat?
Dental emergencies can occur unexpectedly and often require immediate attention to alleviate severe symptoms and prevent further complications. An emergency dentist in Oklahoma City can treat all common dental emergencies. It is crucial to seek urgent care in these situations to address the issue promptly and ensure the best possible outcome for your dental health. Here are five common dental emergencies and the reasons why you should get immediate dental care if they happen to you.
Toothache
A severe toothache can be a sign of various dental problems, such as tooth decay or dental abscess. When dental pain is caused by periodontal disease, it can be accompanied by bad breath, swollen or bleeding gums, sensitivity, loose teeth, and changes in your bite. 1
Ignoring tooth pain may lead to further damage, including spread of an infection or even tooth loss. An emergency dentist in Oklahoma City can diagnose the underlying cause, provide treatment for pain relief, and start appropriate treatment such as a root canal, extraction, or antibiotics, if necessary.
Knocked-out tooth
If a tooth is completely knocked out of your mouth, immediate dental care is vital to increase the chances of successful reimplantation. Time is of the essence in such a situation.
The tooth needs to be repositioned within the socket within a certain timeframe to maintain its viability. An emergency dentist in Oklahoma City can guide you on how to handle the tooth properly and increase the chances of saving it.
Fractured or broken tooth
A fractured or broken tooth can expose the sensitive inner layers of the tooth tissues, leading to intense pain and increasing your risk of a serious infection.
Prompt dental care is necessary to assess the extent of the damage, alleviate pain, and prevent complications down the road. Depending on the severity of the fracture, treatments may include dental bonding, dental crown, or root canal therapy.
Lost filling or crown
When a filling or crown comes loose or falls out, it exposes the underlying tooth structure, leaving it vulnerable to damage and decay.
Seeking urgent dental care from an emergency dentist in Oklahoma City will ensure that the filling or crown is promptly replaced or repaired to protect the tooth from further harm. Delaying treatment can lead to tooth sensitivity, pain, and the need for more extensive dental work.
Soft tissue injuries
Injuries to the soft tissues of the mouth, such as lacerations, tears, or punctures to the lips, tongue, or cheeks can be painful and pose a risk of infection. Immediate dental care is essential to assess the severity of the injury, control bleeding, and provide proper wound management. Suturing (stitches) or other appropriate measures may be taken to promote healing.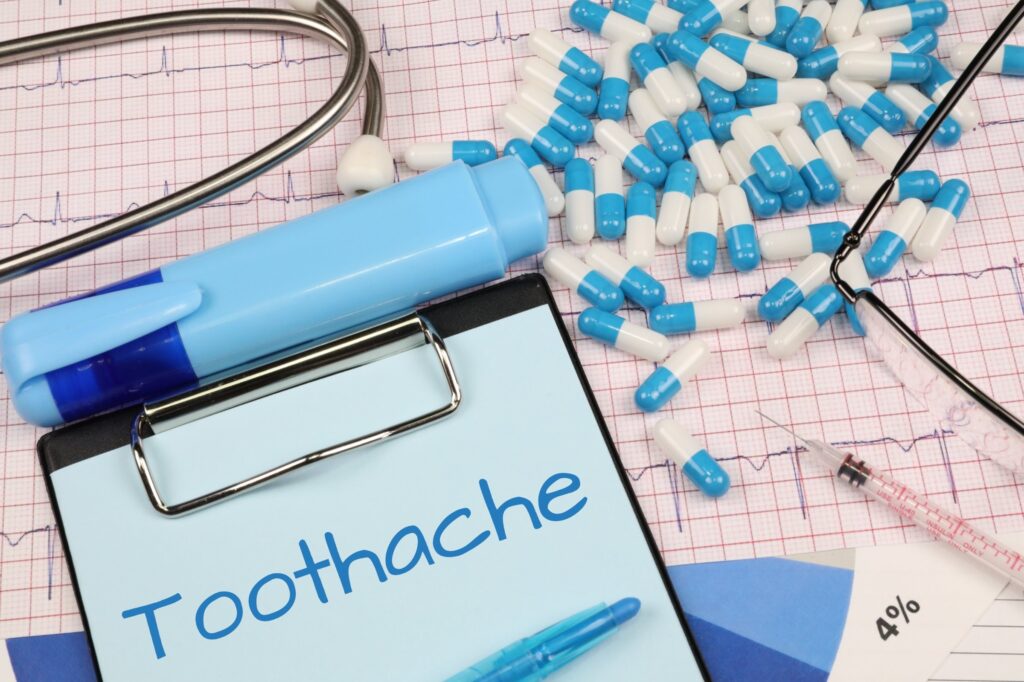 How can Express Dentist help me in a dental emergency?
Express Dentist is a toll-free 24/7 hotline number that you can access free of charge by calling 1-844-593-0591. If you are looking for an emergency dentist in Oklahoma City, we can ensure that your dental emergency is addressed quickly and effectively. Some of the advantages of calling Express Dentist include:
24/7 Toll-Free Access
Dental emergencies can happen at any time, day or night. The Express Dentist hotline 1-844-593-0591 operates 24 hours a day, 7 days a week. This means you have access to immediate assistance whenever an emergency arises. Being able to call our toll-free number anytime gives you unmatched peace of mind, knowing that help is just a phone call away.
Helpful and Knowledgeable Operators
The Express Dentist hotline number is staffed by trained operators who understand the urgency of dental emergencies. Our operators are knowledgeable about dental conditions and can provide valuable guidance and support over the phone. They can assess your situation, advise you on temporary remedies to alleviate pain or discomfort, provide appropriate instructions until you can obtain professional care, and connect you with an emergency dentist in Oklahoma City near you.
Large Network of Trusted Providers
Express Dentist has partnered with a vast network of trusted dental professionals across the nation. This means you can find an emergency dentist in Oklahoma City when you need one. Our network includes general dentists, specialists such as orthodontists and periodontists, and emergency dental clinics. Express Dentist operators can match you with the most suitable dental provider in your area based on your specific needs and the location and availability of the provider.
Availability of Same-Day, Weekend, and After-Hour Appointments
Often dental emergencies require immediate attention which can be challenging to obtain if they occur outside regular business hours. The Express Dentist referral line can help you find an emergency dentist in Oklahoma City who offers same-day, weekend, and after-hour appointments. This will ensure that you have access to urgent care whenever you need it. Express Dentist therefore minimizes delays in treatment and reduces your risk of complications.
Streamlined Access to Emergency Dental Care
The Express Dentist helpline at 1-844-593-0591 simplifies the process of finding emergency dental care. Instead of searching for an available emergency dentist in Oklahoma City when you are in a state of distress, you can rely on our operators to connect you with the appropriate providers efficiently and quickly. This not only saves time, but also reduces stress and ensures you receive prompt and professional care for your dental emergencies.
Call Express Dentist today and experience the convenience of same-day, weekend, and after-hour appointments. We can get you urgent dental appointments near Edmond, Norman, Moore, Midwest City, Yukon, and other neighborhoods in Oklahoma City. Call us today and see for yourself how we can significantly ease the burden of dental emergencies. Express Dentist will ensure you receive the timely care you need to maintain your oral health. In the meantime, read some common dental health mistakes people make.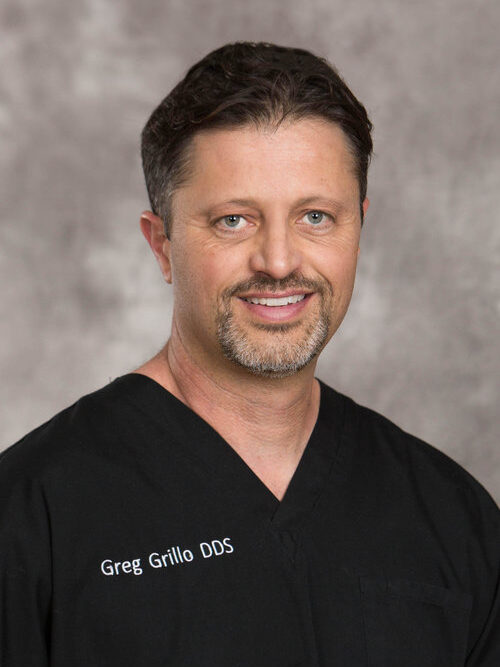 Dr. Greg Grillo DDS studied at the University of Washington where he received a bachelors degree with Honors and later attended dental school on the same campus. Following school Dr. Greg served in the United States Navy as a dental officer. During this time he received advanced training in specialty areas of dentistry while also treating families of members of the military.
As well as sharing valuable information on dentistry and oral health, Dr. Greg remains a practicing dentist to this day. He works with families in the Okanogan Valley where he lives with his wife and three children.