Dental Care of Michigan
31118 Harper, St Clair Shores, MI 48082, United States
+1 586-285-2000
Mon 9 AM – 5 PM
Tues 9 AM – 5 PM
Wed 9 AM – 5 PM
Thurs Closed
Fri 9 AM – 5 PM
Sat Closed
Sun Closed
Wolf Creek Dental
1136 Country Club Rd, Suite B, Adrian, MI 49221, United States
+1 517-435-0393
Mon 8 AM – 5 PM
Tues 7 AM – 3:30 PM
Wed 8 AM – 5 PM
Thurs 7 AM – 3:30 PM
Fri 7 AM – 2 PM
Sat Closed
Sun Closed
Flint Family Dental Group
4021 Miller Road, Flint, MI 48507, United States
+1 810-515-8952
Mon 8 AM – 5 PM
Tues 8 AM – 5 PM
Wed 10 AM – 6 PM
Thurs 8 AM – 5 PM
Fri 8 AM – 5 PM
Sat Closed
Sun Closed
Admire Dental Southgate
13219 Eureka Rd, Southgate, MI 48195, United States
+1 734-441-0200
Mon 9 AM – 5 PM
Tues 10 AM – 7 PM
Wed 9 AM – 5 PM
Thurs 10 AM – 7 PM
Fri 9 AM – 2 PM
Sat 9 AM – 2 PM (every other Saturday)
Sun Closed
Is your mouth bleeding? Do you have severe dental pain? You don't have to neglect the pain or wait until it gets worse. Call Express Dentist on 1-844-593-0591 and see an emergency dentist in Michigan right away. We can schedule out-of-hours, weekend, and same-day dental appointments. Call us in Detroit, Grand Rapids, Ann Arbor, Lansing, Sterling Heights, and dozens of towns and cities across the state.
Get relief from toothache, tooth abscess, cracked teeth, chipped teeth, braces wire poking, and other common dental problems without delay. Don't put off necessary dental care any longer. Express Dentist can get you urgent dental appointments even if you don't have dental insurance. For instant access to the highest caliber of emergency dental care, call Express Dentist on 1-844-593-0591.
How do you find an emergency dentist in Michigan?
You can find an emergency dentist in Michigan by calling Express Dentist. We are a 24/7 emergency hotline number for dental referrals. We have partnered with leading dental professionals in Michigan and other US states. Our partner providers are top-rated, accredited dentists with years of training and experience. We can get an emergency dentist in Michigan anytime, including nights, weekends, and holidays.
All you have to do is call our 24-hour toll-free hotline number 1-844-593-0591. Friendly and helpful operators are on hand to answers your questions. All it takes is one phone call to get high-quality dental care at affordable prices. For instant access to 24-hour dentists in your area, call Express Dentist today.
We have a nationwide network of leading emergency dentists. Find an emergency dentist in New York, Washington, and everywhere in between. Call 1-844-593-0591 for urgent dental services in popular cities like Albuquerque, Baltimore, Colorado Springs, and Fresno.
What is considered to be a dental emergency?
A dental emergency is any dental problem that requires immediate medical attention. It can include bleeding that won't stop, severe dental pain, serious infections, or a knocked-out tooth, among others. Here is what you should do if you're experiencing some common dental emergencies: 1
Bleeding from the mouth
If you're bleeding from your mouth, place a clean cloth on the wound and apply firm pressure for 15 minutes. In case there is an object in the wound, apply pressure around the object and not directly on it. If the bleeding does not stop after 15 minutes, seek immediate care from an emergency dentist. Call Express Dentist on 1-844-593-0591 for an urgent dental appointment. Otherwise, go to the nearest emergency room.
Severe dental pain
There are several effective home remedies for mild toothache. However, severe toothache should be evaluated by an emergency dentist in Michigan (or wherever you live in the US). In the meantime, you can try rinsing your mouth with warm saltwater. A hydrogen peroxide rinse can serve as an effective mouthwash. This may help to relieve the pain if it's caused by an infection. Applying a cold compress or ice pack can also provide relief from dental pain.
Tooth abscess
A tooth abscess is a serious dental infection. It develops when a bacterial infection spreads to the pulp of the tooth, i.e., inside the tooth. An emergency dentist can provide definitive treatment for a tooth abscess. This may include a prescription of antibiotics. The dentist can perform incision and drainage to allow the pus to drain out. Other treatment options include performing a root canal to get rid of the infection and save the tooth. In severe cases, it may be necessary to pull the tooth.
Knocked-out tooth
A knocked-out tooth is a dental emergency. The chances of saving the tooth are highest if it is restored within 30-60 minutes. You should make your way to an emergency dentist near you as soon as possible. The Express Dentist hotline at 1-844-593-0591 can get you same-day urgent dental appointments with an emergency dentist in Michigan. In the meantime, hold the tooth by the crown (chewing surface). Clean the tooth by rinsing it with cold water. However, do not scrub it. Keep the tooth moist by placing it back in its socket in your mouth. Otherwise, you can also save it in some saliva or milk. If you have a tooth preservation kit available, you can use that.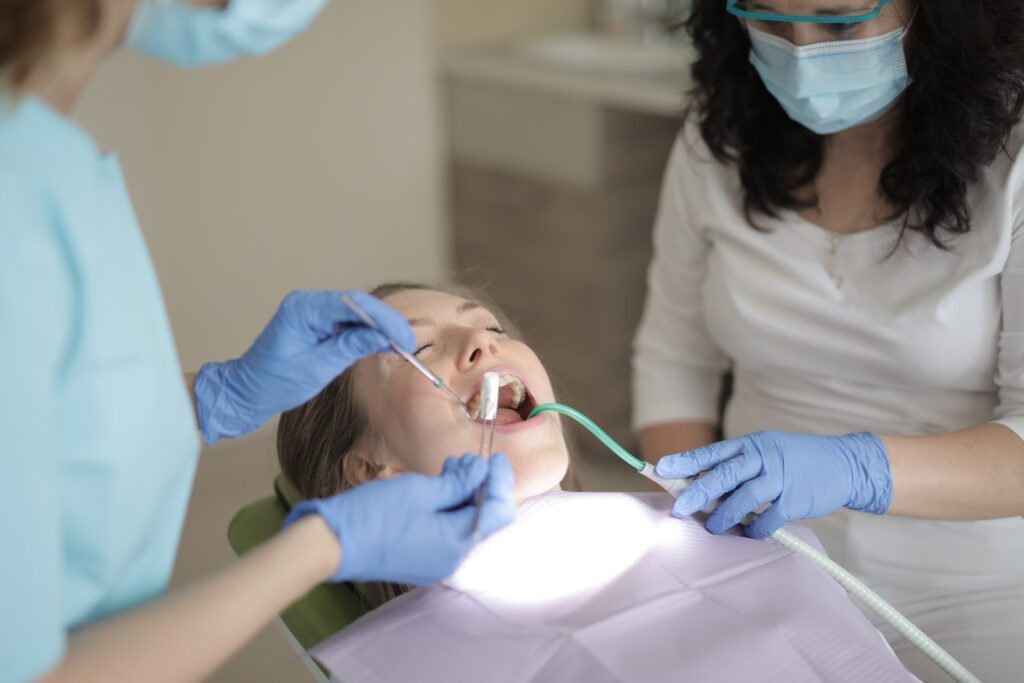 How to prevent a dental emergency?
You cannot totally prevent a dental emergency. However, you can greatly reduce your chances of experiencing one by:
Practicing good dental hygiene by brushing twice a day and flossing daily
Going to the dentist every 6 months for routine dental care
Wearing a mouthguard and other protective gear during contact sports
Do dental insurance plans cover dental emergencies?
Most dental insurance plans from private PPO providers cover at least some dental emergencies. However, what qualifies as a dental emergency can vary depending on your insurance company and plan. Generally speaking, the higher your monthly premium, the more likely it is that the plan will cover common dental emergencies.
As a guideline, here are some options from a leading dental insurance provider:
$19 average monthly premium: Coverage for routine dental care including checkups, cleanings, and routine X-rays; no deductibles or maximums; see any dentist you like but save more with in-network providers.
$33 average monthly premium: All of the above plus restorative services like fillings, crowns, and root canals.
$39 average monthly premium: All of the above plus coverage for orthodontic treatment including Invisalign (invisible braces).
How to find affordable dental care with no insurance?
If you don't have dental insurance, Express Dentist can help you find affordable dental care near you, including an emergency dentist in Michigan. We have a network of accredited providers with years of experience in handling dental emergencies. Our partner providers accept cash and credit cards.
Many emergency dentists offer easy payment plans or financing options for expensive dental procedures. This allows you to pay over time for necessary dental treatment.
Some 24-hour dentists participate in dental discount plans. These plans require a monthly or annual fee ranging from $100 to $200. They allow you to save 10%-60% on dental treatment.
Call Express Dentist on 1-844-593-0591 today to find affordable and urgent dental care in your area.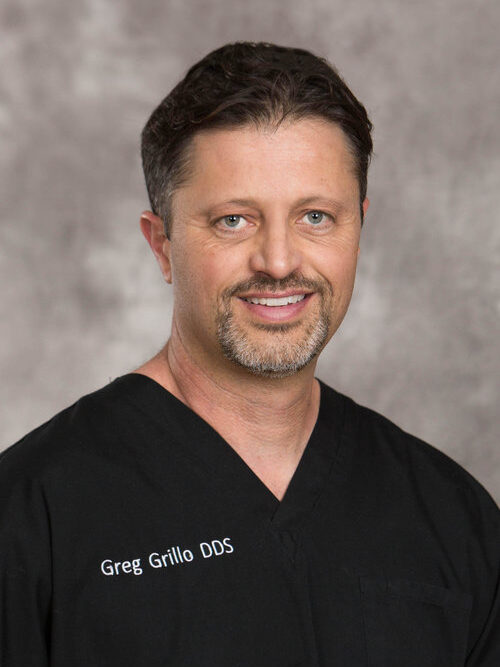 Dr. Greg Grillo DDS studied at the University of Washington where he received a bachelors degree with Honors and later attended dental school on the same campus. Following school Dr. Greg served in the United States Navy as a dental officer. During this time he received advanced training in specialty areas of dentistry while also treating families of members of the military.
As well as sharing valuable information on dentistry and oral health, Dr. Greg remains a practicing dentist to this day. He works with families in the Okanogan Valley where he lives with his wife and three children.
Western Journal of Medicine. Dental Emergencies. Available online. Accessed on August 13, 2022.