24/7 Dental – Emergency Dental Care
7301 W 10th St, Indianapolis, IN 46214, United States
+1 317-779-0877
Mon 8 AM – 12 AM
Tues 8 AM – 12 AM
Wed 8 AM – 12 AM
Thurs 8 AM – 12 AM
Fri 8 AM – 12 AM
Sat 8 AM – 12 AM
Sun 8 AM – 12 AM
Same Day Dental
8060 Shadeland Ave, B, Indianapolis, IN 46250, United States
+1 317-934-7774
Mon 9 AM – 8 PM
Tues 9 AM – 8 PM
Wed 9 AM – 8 PM
Thurs 9 AM – 8 PM
Fri 9 AM – 8 PM
Sat 9 AM – 8 PM
Sun 11 AM – 7 PM
Urgent Dental Center & Family Dentistry
2907 Kentucky Ave, Indianapolis, IN 46221, United States
+1 317-680-8468
Mon 9 AM – 5 PM
Tues 9 AM – 5 PM
Wed Closed
Thurs 9 AM – 5 PM
Fri 9 AM – 5 PM
Sat 9 AM – 4 PM
Sun Closed
What are the benefits of calling Express Dentist for an emergency dentist in Indianapolis?
Express Dentist is a 24/7 toll-free hotline for referral to an emergency dentist in Indianapolis and other cities across the country. Calling our helpline number 1-844-593-0591 has numerous benefits. Most importantly, we can give you peace of mind during dental emergencies. Our service ensures you get immediate assistance and access to the necessary dental care when time is critical.
Call us for urgent dental care in or near Downtown Indianapolis, Irvington, Fishers, Carmel, Broad Ripple and other neighborhoods in the city. We can help you find an emergency dentist in Indianapolis, a family dental clinic for routine care, or specialists such as orthodontists, periodontists, sedation dentists, and weekend dentists.
Here are some advantages of utilizing Express Dentist referral services:
Same-Day, Weekend, and After-Hour Appointments
Dental emergencies can occur at any time, including outside of regular office hours. The Express Dentist hotline gives you the convenience of scheduling same-day, weekend, or after-hour appointments with an emergency dentist in Indianapolis. This ensures that your urgent dental needs are addressed promptly, not only alleviating pain and discomfort, but also lowering your risk of further complications.
Friendly and Knowledgeable Operators
The Express Dentist hotline is staffed by friendly and knowledgeable operators who specialize in dental emergencies. Our operators are trained to provide support, guidance, and reassurance during distressing situations. Consequently, they can assess the urgency of your dental issue, provide immediate advice, and guide you through the process of finding appropriate dental care from an emergency dentist in Indianapolis.
Extensive Network of Experienced Dental Professionals
Express Dentist has partnered with an extensive network of trusted and experienced dental professionals, so we can help you find an emergency dentist in Indianapolis when you need one. Our wide network ensures that you are referred to qualified professionals who have expertise in handling all kinds of dental emergencies. The dentists within our network are equipped to address urgent dental conditions promptly and effectively.
Multiple Payment Options
Dental emergencies are unexpected and it's not uncommon to have concerns about the cost of emergency dental care. At Express Dentist, we understand this, which is why our partner providers offer multiple payment options. This makes it easier for you to access the necessary urgent treatment without unnecessary financial burden. For example, payment options may include insurance billing, flexible payment plans, or assistance in finding affordable dental services.
Call Express Dentist on 1-844-593-0591 today and receive immediate assistance. We can arrange timely appointments and give you access to our broad network of trusted dental professionals.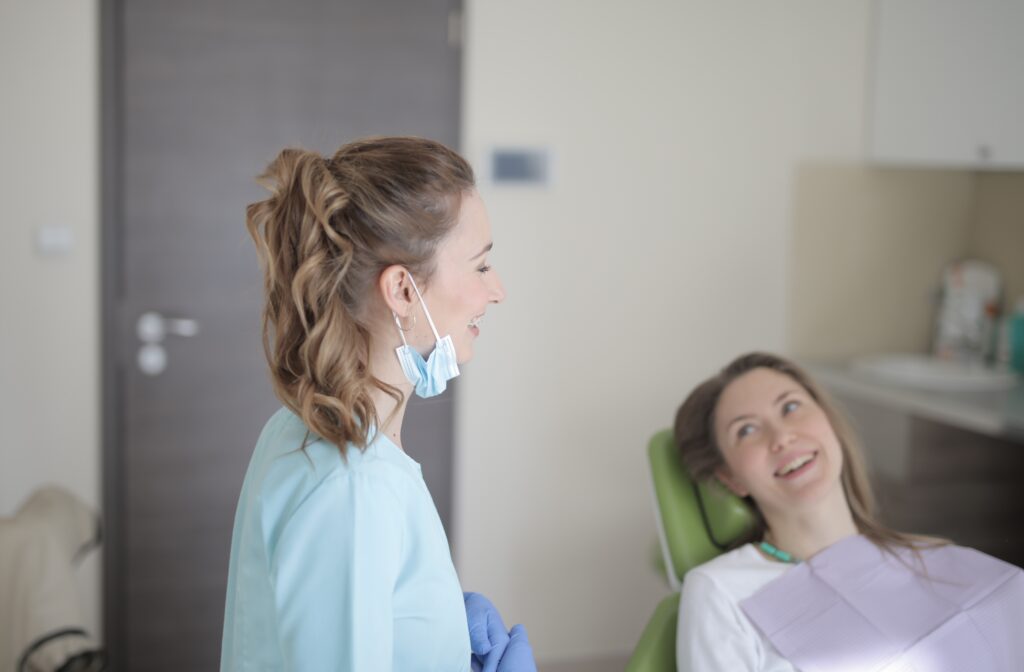 What kind of treatments and procedures can an emergency dentist in Indianapolis perform?
An emergency dentist in Indianapolis can perform many kinds of common dental procedures and treatments on an urgent basis. These treatments may be needed to address dental emergencies and prevent further complications. Here are a few examples along with approximate costs of dental procedures for someone who does not have dental insurance.
Dental Fillings
Dental fillings are used to treat cavities or repair damaged teeth. The cost of a dental filling can range from $150 to $300 per tooth depending on the size and location of the filling.
Root Canal Treatment
A root canal procedure is performed for an infected or severely damaged tooth. The procedure involves removing the infected pulp, cleaning the root of the tooth, and sealing it. The cost of a root canal can vary from $800 to $1,500 per tooth depending on the complexity of the treatment.
Tooth Extraction
Tooth extraction is the removal of a severely damaged or infected tooth. The cost of a simple tooth extraction ranges from $75 to $200 per tooth. However, complex or surgical extractions, such as impacted wisdom teeth, may cost more, typically around $225 to $600 per tooth.
Dental Crown
A dental crown is used to restore a severely decayed or damaged tooth. It covers the entire visible portion of the tooth, providing strength and protection. The cost of a dental crown can range from $800 to $1,500 per crown depending on the material used (e.g., porcelain, metal, or porcelain-fused-to-metal). 1
Dental Bridge
A dental bridge is a prosthetic device which is used to replace one or more missing teeth. It consists of artificial teeth that are anchored to adjacent natural teeth or dental implants. The cost of a dental bridge varies based on the complexity and number of missing teeth but typically ranges from $1,500 to $3,000 per unit (each missing tooth being one unit).
Keep in mind that the cost estimates mentioned above are approximate and can vary based on various factors, including the location of the clinic, the dentist's experience, and the specific circumstances of your case. If paying for urgent dental care is a concern, it's worth asking your dental office if they offer payment plans or discounts for uninsured patients. Call Express Dentist on 1-844-593-0591 and we will help you find an affordable emergency dentist in Indianapolis.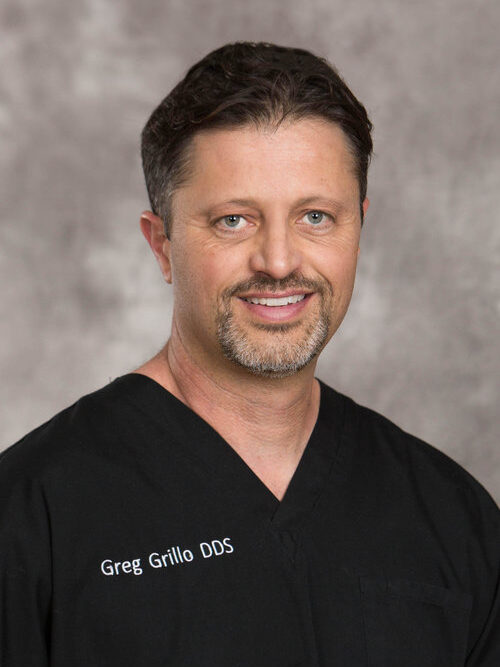 Dr. Greg Grillo DDS studied at the University of Washington where he received a bachelors degree with Honors and later attended dental school on the same campus. Following school Dr. Greg served in the United States Navy as a dental officer. During this time he received advanced training in specialty areas of dentistry while also treating families of members of the military.
As well as sharing valuable information on dentistry and oral health, Dr. Greg remains a practicing dentist to this day. He works with families in the Okanogan Valley where he lives with his wife and three children.
Cleveland Clinic. Dental Crowns. Available online. Accessed on May 18, 2023.