Isaacs & Isaacs Dentistry
707 Foulk Rd, #103, Wilmington, DE 19803, United States
+1 302-654-1328
Mon 7 AM – 5 PM
Tues 7 AM – 5 PM
Wed 7 AM – 5 PM
Thurs 7 AM – 5 PM
Fri Closed
Sat Closed
Sun Closed
Christiana Dental Center
330 Christiana Medical Center, Newark, DE 19702, United States
+1 302-520-3248
Mon 7:30 AM – 5 PM
Tues 7 AM – 7 PM
Wed 7:30 AM – 3 PM
Thurs 7 AM – 5 PM
Fri 7:30 AM – 1 PM
Sat Closed
Sun Closed
Walker Square Dental Associates
838 Walker Rd, Ste 21, Dover, DE 19904, United States
+1 302-736-1423
Mon 8:30 AM – 5 PM
Tues 8:30 AM – 5 PM
Wed 8:30 AM – 3 PM
Thurs 8:30 AM – 5 PM
Fri 8:30 AM – 1 PM
Sat Closed
Sun Closed
If you are dealing with a dental emergency, the first thing you should do is call your regular trusted dentist. However, if it is the weekend or after hours, your regular dentist may not be available. Even during regular business hours, your dental professional may not be able to see you immediately. So, what do you do? It's simple. Call the Express Dentist 24/7 hotline at 1-844-593-0591. We can connect you to an emergency dentist in Delaware. You can get weekend, after-hours, and same-day dental appointments and all the care you need without delay.
Can Express Dentist find me an emergency dentist in Delaware?
Express Dentist is a 24/7 toll-free hotline number 1-844-593-0591. You can call any time of the day or night, including weekends and holidays. Friendly operators are on standby to help you find emergency dental care in your Delaware community. We have partnered with top-rated dental professionals who offer weekend and after-hour dental appointments. Express Dentist therefore makes it easy for you to find an emergency dentist in Delaware and access the urgent care you need.
We can get you same-day, after-hours, and weekend dental appointments in towns and cities across Delaware, including Dover, Wilmington, Lewes, New Castle, Middletown, and more.
All calls to the Express Dentist helpline are completely free of charge. You don't have to wait until regular business hours or Monday morning, or until your regular dentist has an opening. Don't delay necessary dental care anymore. Call Express Dentist on 1-844-593-0591 today and get immediate relief from your symptoms.
Where else in the US does Express Dentist operate?
The Express Dentist hotline 1-844-593-0591 is a national toll-free hotline. We can help you find an emergency dentist from coast to coast and everywhere in between, including Arizona, Colorado, Texas, Florida, and many more states. We offer services in cities like Atlanta, Albuquerque, Omaha, Sacramento, and dozens of others.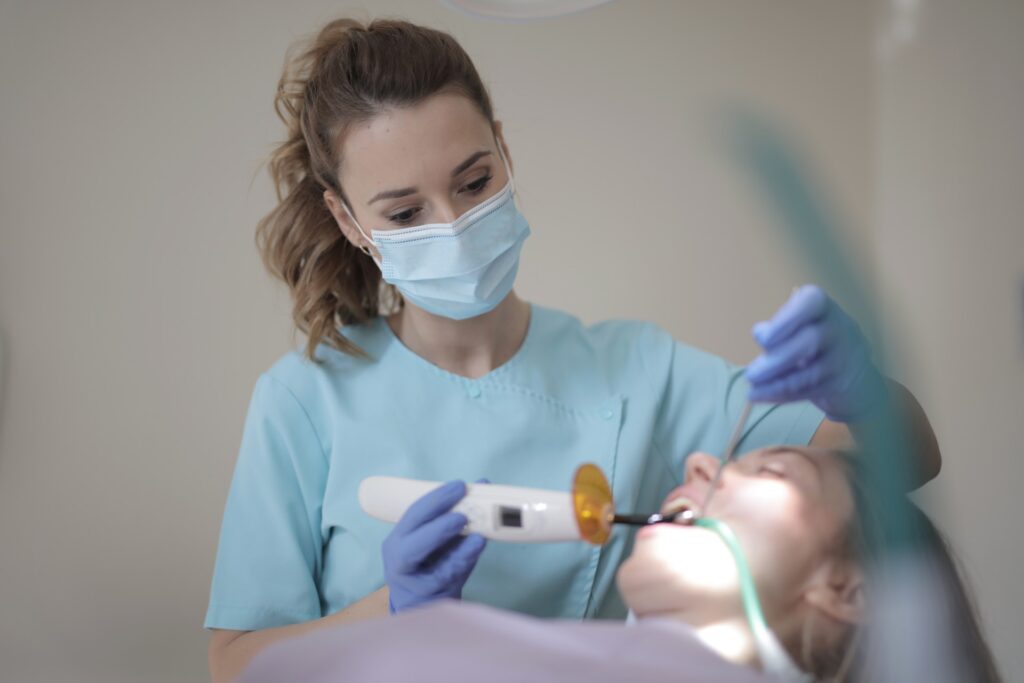 How do I know if it's a dental emergency?
It's important to know what constitutes a dental emergency. This is because many dental emergencies are time sensitive and need to be treated as soon as possible. For example, if you have a knocked-out tooth, you must see a dentist within 30-60 minutes to save your tooth.
So, what constitutes a dental emergency? Here are some examples of dental problems that require urgent or immediate care from a dentist:
Knocked out tooth
Bleeding from the mouth that won't stop
Severe pain
If you are experiencing a dental emergency, you should call your regular dentist first. If your dentist isn't available, you should call Express Dentist at 1-844-593-0591 for 24-hour dental appointments.
What is not a dental emergency?
Most dental problems are not emergencies. Common examples include mild to moderate tooth pain, a minor chipped tooth, or a lost filling or crown. In these situations, you can probably wait for the next available dental appointment during regular business hours. However, don't put off getting yourself evaluated by a dental professional for too long. Delaying treatment can lead to serious complications.
Should I go to the ER for toothache?
Most people think they should head to the nearest emergency room if they have tooth pain that does not improve with over-the-counter pain medications. But here's the thing. While healthcare providers in an ER can certainly take a look and help to keep you comfortable, it is unlikely that they will have the time or resources to identify the cause of your toothache or offer specific treatments.
A dental professional, on the other hand can find out the reason for your tooth pain and give you a specific treatment for toothache. That's why it's always a better idea to seek care from an emergency dentist when your regular dentist can't see you. The ER can be a last resort. Express Dentist can get you appointments with 24-hour dentists in Delaware. Call 1-844-593-0591 today. Friendly operators are on standby.
What can I do to prevent dental emergencies?
Dental emergencies can happen at any time to people of all ages. There is no way to completely prevent them, but there are several things you can do to reduce your risk of experiencing one. Here are some tips from the American Dental Association. 1
Brush your teeth twice daily.
Use a fluoride toothpaste.
Brush for 2 minutes every time.
Don't forget to clean between your teeth with floss every day.
Eat a healthy diet and limit sugary foods and drinks.
Avoid snacking between meals.
Try to quit using tobacco products.
See your dentist regularly for early diagnosis and treatment of dental problems.
Is emergency dental treatment covered by insurance?
Most emergency dentists accept all the major dental insurance plans. However, the only way to find out if an emergency dentist in Delaware will accept your dental health plan is to call Express Dentist on 1-844-593-0591. We will connect you to leading dental professionals nearby so that you can find out which clinics will accept your insurance.
It is worth remembering that not all dental emergencies are covered by insurance. Coverage will depend on your plan and the problem you are experiencing. For example, some dental health plans may not consider a toothache as a dental emergency but will cover something like a knocked-out tooth.
How to get urgent dental care without insurance?
If you don't have dental insurance, you can pay for emergency dental treatment by cash or card. Many emergency dentists offer flexible payment plans to make necessary treatment affordable.
Also, some dental professionals have partnered with third-party lenders who can give you a personal loan. This will allow you to pay for recommended dental treatment and get the care you need.
The important thing is to avoid delaying dental treatment. Failure to get the recommended dental procedures can not only lead to serious health complications but also costly and time-consuming treatments in the future.
Call Express Dentist on 1-844-593-0591 today for high-quality and affordable care from an emergency dentist in Delaware.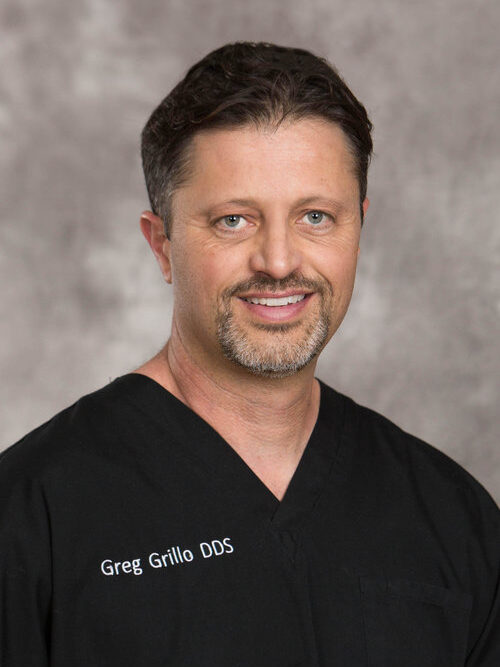 Dr. Greg Grillo DDS studied at the University of Washington where he received a bachelors degree with Honors and later attended dental school on the same campus. Following school Dr. Greg served in the United States Navy as a dental officer. During this time he received advanced training in specialty areas of dentistry while also treating families of members of the military.
As well as sharing valuable information on dentistry and oral health, Dr. Greg remains a practicing dentist to this day. He works with families in the Okanogan Valley where he lives with his wife and three children.
American Dental Association. Home Oral Care. Available online. Accessed on August 2, 2022.