Alaska Dental Care
4000 Old Seward Hwy #200, Anchorage, AK 99503, United States
+1 907-561-3639
Mon 7 AM – 5 PM
Tues 7 AM – 5 PM
Wed 7 AM – 5 PM
Thurs 7 AM – 5 PM
Fri 7 AM – 4 PM
Sat 8 AM – 12 PM
Sun Closed
Alaska Comprehensive Dental Center
936 Westpoint Dr, Wasilla, AK 99654, United States
+1 907-373-2232
Mon 7 AM – 3 PM
Tues 7 AM – 3 PM
Wed 7 AM – 3 PM
Thurs 7 AM – 3 PM
Fri 7 AM – 3 PM
Sat Closed
Sun Closed
Midnight Sun Dental
10928 Eagle River Rd, Ste 105, Eagle River, AK 99577, United States
+1 907-622-3000
Mon Closed
Tues 8:30 AM – 4:30 PM
Wed 8:30 AM – 4:30 PM
Thurs 8:30 AM – 4:30 PM
Fri 8:30 AM – 4:30 PM
Sat Closed
Sun Closed
It could be something as common as a bad toothache or something less common but alarming like a tooth avulsion (knocked-out tooth). Whatever the dental emergency you are experiencing, you might struggle to find an emergency dentist in Alaska. It can be challenging to find an after-hours dental services even in some of the larger cities in the state.
The Express Dentist hotline at 1-844-593-0591 can help you find emergency dental care in Alaska right away. We have partnered with leading dental professionals in the state who are trained to handle just about any dental emergency you can throw at them.
Express Dentist is proud to offer high-quality urgent dental care with same-day dental appointments in Alaska. Call today for after-hour appointments and weekend appointments with Alaska dentists today.
What is Express Dentist Alaska?
Express Dentist is a nationwide toll-free hotline number 1-844-593-0591. Lines are open 24 hours a day, 7 days a week, including holidays. Our mission is to connect you to leading dental professionals in your Alaska community without delay, so that you can get urgent dental care where you need it, when you need it.
All of Express Dentist's partner dentists are accredited professionals with extensive experience in handling dental emergencies. We understand that sometimes dental care gets put on the backburner and sometimes dental needs are urgent. That's why the Express Dentist toll-free hotline 1-844-593-0591 offers convenient same-day appointments during regular business hours as well as after-hours. Get comprehensive dental services from top dentists in Alaska by calling Express Dentist at 1-844-593-0591 today.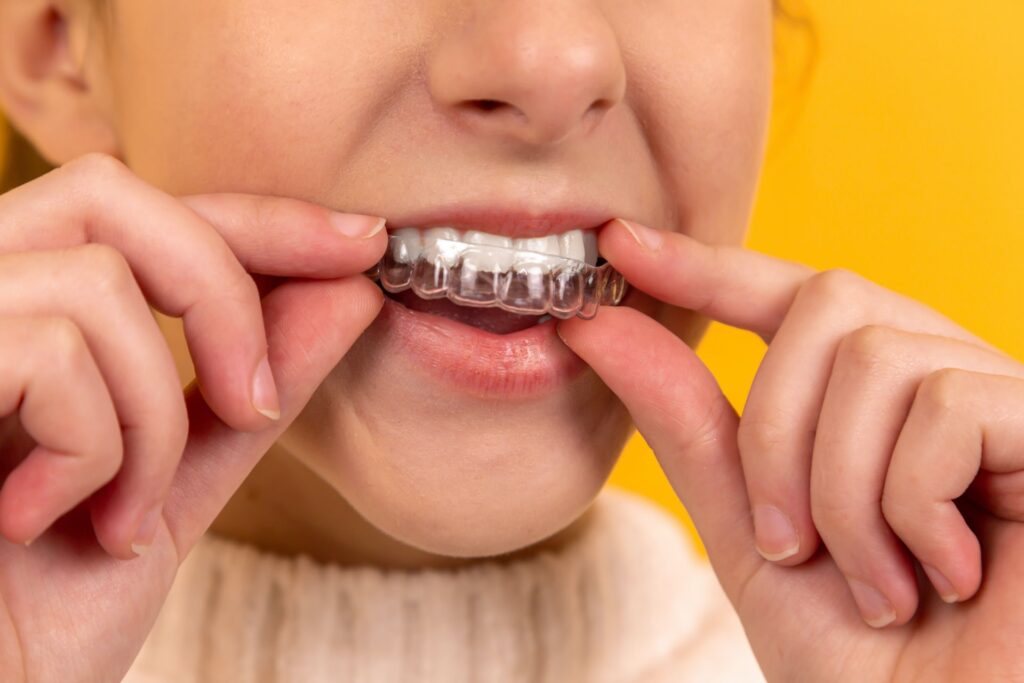 Do you provide urgent dental services in other states?
Express Dentist has a presence throughout the US. Besides Alaska, you can call the Express Dentist hotline number 1-844- 593-0591 for emergency dental services in California, Washington, New York, Florida, and other states. We can get you same-day dental care in Anchorage, Fairbanks, Juneau, Sitka, Ketchikan, and other Alaskan towns and cities. We are also present in small and large cities nationwide, including Raleigh, Omaha, Milwaukee, and more to provide same-day urgent dentist appointments.
What would be considered a dental emergency?
A dental emergency is any dental problem that requires immediate treatment, for example, to stop bleeding, save a tooth, or control a severe infection. 1
Dental emergencies that involve pain, bleeding, or injuries should be assessed and treated by a dental practitioner. However, many people end up going to the ER at their nearest hospital because they don't have access to specialized emergency dental care in Alaska.
Note: You should call 911 or go to the nearest emergency room right away if you have suffered severe facial injuries such as fractures or have bleeding that won't stop.
Knowing how to recognize a dental emergency is important so that you can seek urgent dental care from an Alaska dentist near you.
Some of the signs and symptoms of a dental problem that requires urgent dental care from a dentist in Alaska include:
Bleeding in the mouth that cannot be controlled
Severe tooth or mouth pain that does not improve with over-the-counter pain pills
A severely chipped or broken tooth
An avulsed tooth (a tooth that has been completely knocked-out of your mouth)
Dental appliances such as braces poking your gum or cheek
Gum bleeding or swelling
Trouble opening or closing your jaw
How to prepare for a dental emergency in Alaska?
Save the Express Dentist hotline number 1-844-593-0591 in your mobile phone or pin it to your fridge, so that you'll have it handy if you need urgent dental care in Alaska. If you or someone in your household is experiencing a dental emergency, call Express Dentist as soon as possible. The operators will connect you within minutes to a dental professional in your community. The after-hours or 24-hour dentist in Alaska will then guide you on what to do. They will talk you through the steps you should take before you get over to the clinic.
How long can a tooth infection go untreated?
If left untreated, a tooth infection can spread to surrounding tissues over a period of weeks to months, forming a tooth abscess. Once this occurs, it can lead to death of the tissues involved and permanent damage. Several factors such as older age, poor immunity, and medical conditions like diabetes can increase the risk of complications associated with an untreated dental infection.
That's why it's important that you don't put off dental treatment. We understand that life can get busy and it can be difficult to keep up with routine dental care. However, going to the dentist regularly is extremely important to prevent problems in the future. It is worth remembering that untreated tooth infections can not only lead to serious health problems but also cost you hundreds of dollars in dental treatments in the future.
If you're unable to make it to the dentist's clinic during regular business hours, call Express Dentist on 1-844-593-0591 today. Operators are online to connect you to top-rated dentists in your community. We can get you convenient after-hours or weekend dental appointments in Alaska, so that your oral health does not suffer.
Do dental insurance plans cover emergency dental care in Alaska?
Your coverage for a dental emergency will depend on the type of dental insurance plan you have. Some dental plans in Alaska may require you to pay partially out-of-pocket for emergency dental care. Many Alaska dentists accept private insurance but are not contracted with state Medicaid or Medicare programs.
If you're not sure whether urgent dental care is covered by your plan, please get in touch with Express Dentist on 1-844-593-0591. We will work with leading emergency dental clinics in your area and your insurance company to find out your copay and out-of-pocket cost for any recommended dental procedures. This is to ensure that there are no ugly surprises when you are presented with a bill for urgent dental care by your Alaska dentist.
What to do in a dental emergency without insurance?
If you are uninsured, call the Express Dentist hotline at 1-844-593-0591. Friendly and helpful operators are online to help you get urgent dental care in Alaska at an affordable price. Appointments are available 24 hours a day, 7 days a week, including holidays. Oftentimes, our partner dental professionals in Alaska can offer same-day appointments. Call Express Dentist today and don't delay getting the dental care you need.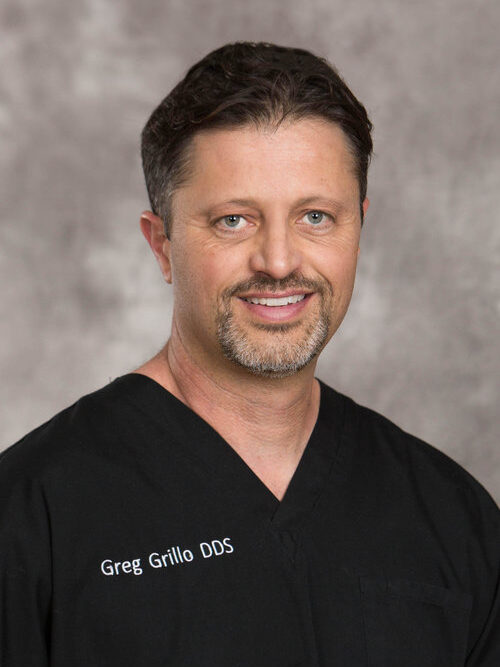 Dr. Greg Grillo DDS studied at the University of Washington where he received a bachelors degree with Honors and later attended dental school on the same campus. Following school Dr. Greg served in the United States Navy as a dental officer. During this time he received advanced training in specialty areas of dentistry while also treating families of members of the military.
As well as sharing valuable information on dentistry and oral health, Dr. Greg remains a practicing dentist to this day. He works with families in the Okanogan Valley where he lives with his wife and three children.
National Library of Medicine. Dental Emergencies. Available online. Accessed on July 30, 2022.