Emergency Dental Nashville
15576 Old Hickory Blvd, Nashville, TN 37211, United States
+1 615-279-6911
Mon 12 PM– 9 PM
Tues 12 PM– 9 PM
Wed Closed
Thurs 9 AM – 9 PM
Fri 12 PM – 9 PM
Sat 9 AM – 9 PM
Sun 9 AM – 9 PM
Hermitage Cosmetic and Implant Dentistry
4251 Lebanon Pike, Hermitage, TN 37076, United States
+1 615-889-2300
Mon 7:30 AM – 5 PM
Tues 7:30 AM – 5 PM
Wed 7:30 AM – 5 PM
Thurs 7:30 AM – 5 PM
Fri 7:30 AM – 3 PM
Sat Closed
Sun Closed
21st Century Dentistry
2300 21st Ave, Ste #102, Nashville, TN 37212, United States
+1 615-383-4747
Mon 7:30 AM – 3:30 PM
Tues 7:30 AM – 4:30 PM
Wed 7:30 AM – 4:30 PM
Thurs 7:30 AM – 3:30 PM
Fri Closed
Sat Closed
Sun Closed
What are some common dental emergencies?
You may find yourself in need of an emergency dentist in Nashville if you or a loved one is experiencing a dental emergency. Common dental emergencies include severe toothaches, abscesses or infections, broken or chipped teeth, knocked-out teeth, damaged dental restorations (such as fillings or crowns), and injuries to the soft tissues of the mouth, such as the tongue, lips, or gums. Other emergencies may involve objects lodged between teeth or in the gums, fractures of the jaw or facial bones, and uncontrolled bleeding or swelling. It is vital that you seek immediate dental care when faced with a dental emergency to alleviate pain and discomfort and prevent further damage and serious complications.
Is it difficult to find an emergency dentist in Nashville?
Finding an emergency dentist in Nashville can be a challenging and stressful task, especially when you're in pain or discomfort and need urgent dental care. You might discover that many dental clinics have limited or fixed working hours. This can leave you in a predicament if your emergency occurs after regular business hours or during weekends. In such situations, you might frantically search online for available emergency dental services, only to find that some clinics don't offer immediate appointments or are fully booked. This can be disheartening and add to your anxiety, as you desperately need prompt dental care. Additionally, if you're in a new city or town, you may not be familiar with the local dental practices, further making your search difficult. The limited availability of emergency dentists in Nashville and the difficulty in finding immediate care can exacerbate the already uncomfortable situation you're in. Proactive dental care and having a plan in place for dental emergencies can make the entire experience less stressful.
How can Express Dentist help me find an emergency dentist in Nashville?
You'll be relieved to know that there is an easy solution to the challenge of finding an emergency dentist in Nashville. When you need urgent dental care, the Express Dentist 24/7 toll-free dental referral line can be a lifeline in such situations.
We have a wide network of trusted dental professionals including providers who offer appointments on weekends and after hours. Our operators who staff the referral line are trained to assist you in finding an available emergency dentist in Nashville. They understand the urgency of your situation and can guide you towards clinics that offer same-day appointments, ensuring that you receive prompt care. Moreover, our operators can provide valuable information about dental professionals in your area, helping you make an informed decision about where to seek care. Call Express Dentist on 1-844-593-0591 for urgent dental appointments in or near East Nashville, Germantown, Sylvan Park, Green Hills, Bellevue, and other neighborhoods.
In addition to the convenience of finding an emergency dentist in Nashville, Express Dentist operators can also provide you with information about payment options, easing any financial concerns you may have. Remember, seeking timely care for dental emergencies is crucial to control your symptoms and prevent serious complications down the road. Don't hesitate to call Express Dentist on 1-844-593-0591 if you find yourself in need of urgent dental care.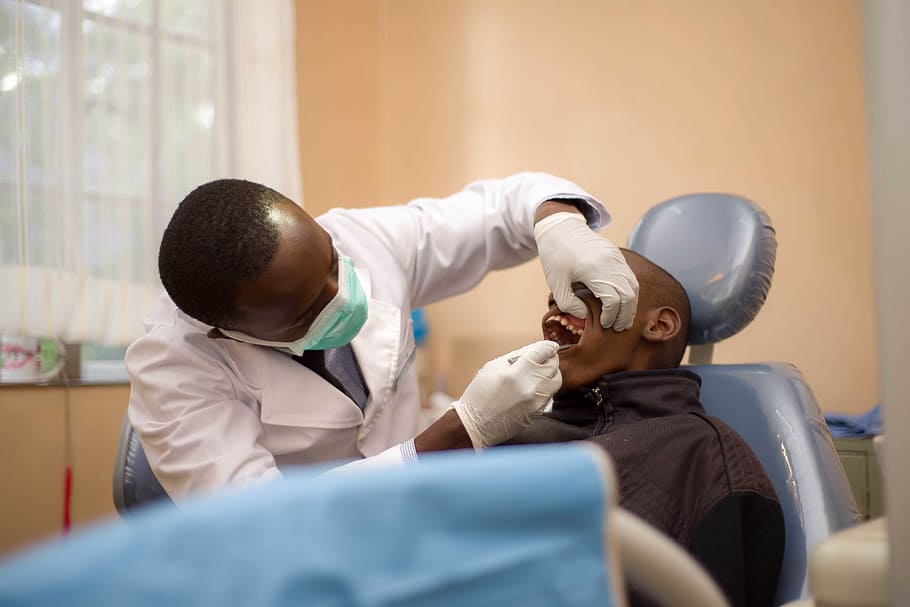 What are the risks of delaying dental care?
Neglecting to seek timely care for dental problems can have significant risks and consequences for your oral health. Ignoring or delaying care for dental issues such as toothaches, cavities, gum disease, or infections can lead to worsening of the conditions, resulting in more pain, discomfort, and serious complications, including effects that extend beyond your mouth to the rest of your body.
For example, untreated dental problems can progress and potentially lead to tooth loss, which can affect your ability to chew, speak, and smile confidently. Additionally, untreated infections or abscesses can spread to other parts of your body, causing more severe health issues. Dental fears and anxiety are a common reason for delaying dental care. However, by not addressing dental problems promptly, you may end up requiring more extensive and costly treatments in the future. Remember, your oral health is interconnected with your overall health and well-being, so seeking timely dental care is essential to prevent further damage and maintain a healthy and beautiful smile. 1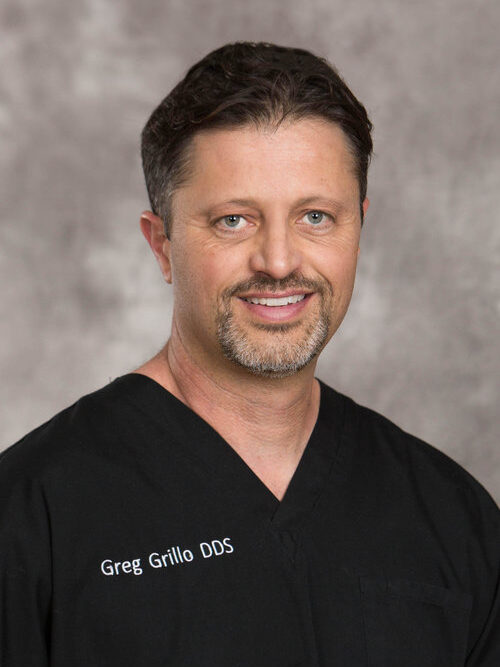 Dr. Greg Grillo DDS studied at the University of Washington where he received a bachelors degree with Honors and later attended dental school on the same campus. Following school Dr. Greg served in the United States Navy as a dental officer. During this time he received advanced training in specialty areas of dentistry while also treating families of members of the military.
As well as sharing valuable information on dentistry and oral health, Dr. Greg remains a practicing dentist to this day. He works with families in the Okanogan Valley where he lives with his wife and three children.
MDPI Journal. Delay of Dental Care. Available online. Accessed on May 25, 2023.