Dr. Philippe Athuil, DDS
416 N Bedford Dr, #404, Beverly Hills, CA 90210, United States
+1 310-286-2241
Mon 8:30 AM – 4:30 PM
Tues 8:30 AM – 4:30 PM
Wed 8:30 AM – 4:30 PM
Thurs 8:30 AM – 4:30 PM
Fri 8:30 AM – 4:30 PM
Sat Closed
Sun Closed
Union Dental Center: Family & Emergency Dentistry
1517 W 6th St, Los Angeles, CA 90017, United States
+1 213-463-2632
Mon 10 AM – 7 PM
Tues 10 AM – 7 PM
Wed Closed
Thurs 9 AM – 6 PM
Fri 9 AM – 6 PM
Sat 8 AM – 2 PM
Sun Closed
Kathy Zahedi, DDS& Associates
1450 10th St, #400, Santa Monica, CA 90401, United States
+1 310-294-8735
Mon 8 AM – 6 PM
Tues 8 AM – 6 PM
Wed 8 AM – 6 PM
Thurs 8 AM – 6 PM
Fri 8 AM – 6 PM
Sat Closed
Sun Closed
How can call Express Dentist help me find an emergency dentist in Los Angeles?
Express Dentist is a toll-free dental referral hotline number at 1-844-593-0591. We are a convenient and efficient way to find an emergency dentist in Los Angeles. All it takes is a simple phone call to gain access to our trusted network of partner providers in Los Angeles and the rest of the country.
Remember, dental emergencies can occur at any time. Knowing where to turn for help can mean the difference between panic and calm when dealing with an emergency. The Express Dentist hotline can give you access to after-hours appointments, same-day urgent dental care, and weekend dental clinics in your area. This means you can get the care you need when you need it, without having to wait for regular business hours.
Our operators are knowledgeable and resourceful and trained to help you find affordable dental care in your community. We may be able to give you information about dental insurance plans or direct you to clinics that offer sliding scale fees based on income. Additionally, we can provide information about dentists who specialize in certain treatments, such as root canals or wisdom teeth extractions.
Using the Express Dentist referral hotline at 1-844-593-0591 can be especially beneficial if you are new to the Los Angeles area and don't have a regular dentist yet. Our operators can help you find dentists who are accepting new patients and who meet your specific dental needs. We can also provide information about a dentist's qualifications and experience, helping you make informed decisions about your oral health.
Call us today on 1-844-593-0591 for dental appointments in Downtown Los Angeles, Hollywood, North Hollywood, Westwood, Koreatown, and other areas. Get instant access to emergency dental treatment. Find affordable dental care in your area quickly and efficiently.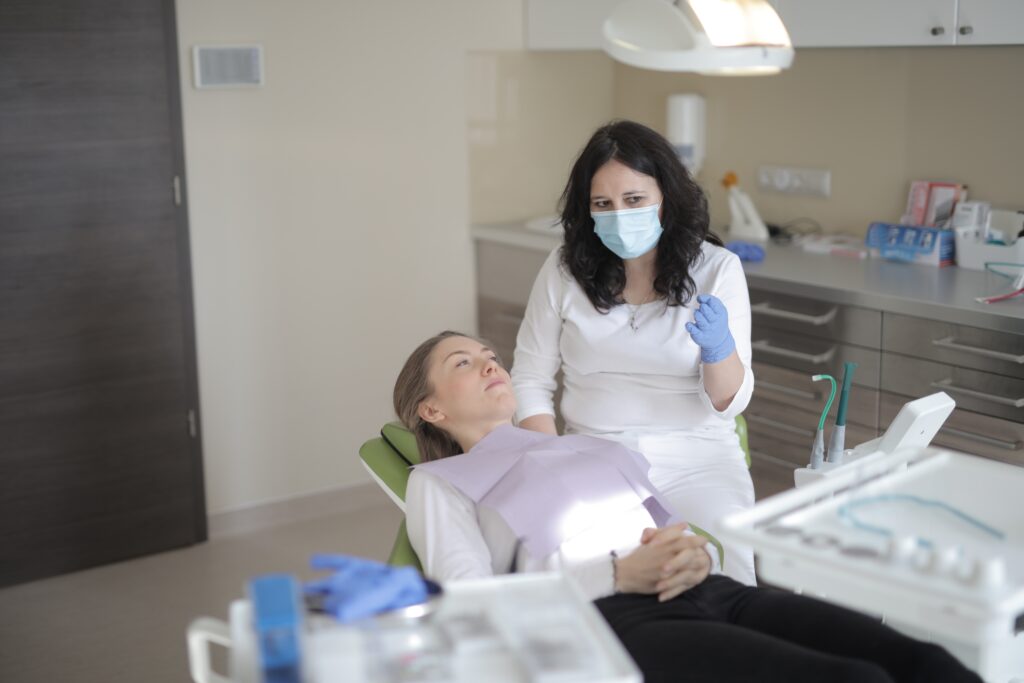 What types of problems can an emergency dentist in Los Angeles fix?
An emergency dentist in Los Angeles can treat all types of dental emergencies as well as routine dental issues. It is especially important to get timely treatment for dental emergencies, which can be painful and uncomfortable experiences. They can happen at any time without warning, and it's essential to recognize them and know how to seek treatment to avoid further damage and complications.
Toothache
One of the most common dental emergencies is a toothache. It can be caused by a variety of reasons, including tooth decay, infection, or trauma. If left untreated, a toothache can progress into a more severe infection and even lead to tooth loss. Seeking prompt dental care can not only alleviate pain, but also address the underlying cause of the toothache and prevent further complications.
Broken or chipped tooth
Another common problem for which people consult an emergency dentist in Los Angeles is a broken or chipped tooth. This can happen from an injury or biting down on something hard. A broken or chipped tooth can expose the sensitive inner layer of the tooth, causing pain and sensitivity. Without treatment, it can lead to infection and further problems. Getting urgent dental care can help to restore the appearance and function of the affected tooth and prevent more damage. 1
Knocked-out tooth
A knocked-out tooth is a dental emergency that requires prompt attention. If a tooth is knocked out due to trauma, for example, a sports injury, it's vital to seek immediate dental care within 30-60 minutes to have a chance of saving the tooth. In case a tooth cannot be reimplanted, there are options such as dental implants or bridges to replace a missing tooth. However, timely treatment is crucial to avoid serious complications.
Prompt dental care is also important for other dental emergencies such as a cracked tooth, dental abscess, or swollen and bleeding gums. Delaying treatment for these problems can lead to more severe pain, infection, tooth loss, and can even affect other parts of your body.
The important thing is to recognize common dental emergencies and seek prompt dental care from a qualified emergency dentist in Los Angeles. If you or a loved one is experiencing a dental emergency, call Express Dentist on 1-844-593-0591 to get the best possible outcome for your oral health.
Is urgent dental care in LA expensive?
The cost of urgent dental care in Los Angeles can vary greatly. It depends on several factors, such as the severity of the dental problem, the type of treatment required, and even the location of the dental clinic. In general, emergency dental care is more expensive than regular dental care due to the urgency of the situation and the need for immediate treatment.
However, urgent dental care in LA does not have to be unaffordable. Many dental insurance plans cover emergency dental care, although coverage varies from plan to plan. Review your insurance policy and understand your coverage before getting treatment from an emergency dentist in Los Angeles. This will ensure you are not stuck with unexpected out-of-pocket expenses.
Additionally, many dental clinics offer affordable options for emergency dental treatments, including deferred payment plans, financing, and sliding fee scales based on income. Make sure you discuss the cost of treatment with a dental clinic beforehand, so you understand what to expect and can plan your finances accordingly. The friendly and knowledgeable operators at the Express Dentist hotline on 1-844-593-0591 can help you find affordable dental clinics in your area, including specialist dental professionals such as periodontists.
Delaying treatment for a dental emergency can cause more severe problems and result in higher costs in the long run. Don't hesitate to seek prompt care for any dental emergency to prevent complications and keep the cost of treatment in check. If you need an emergency dentist in Los Angeles, call Express Dentist on 1-844-593-0591 today and let us help you.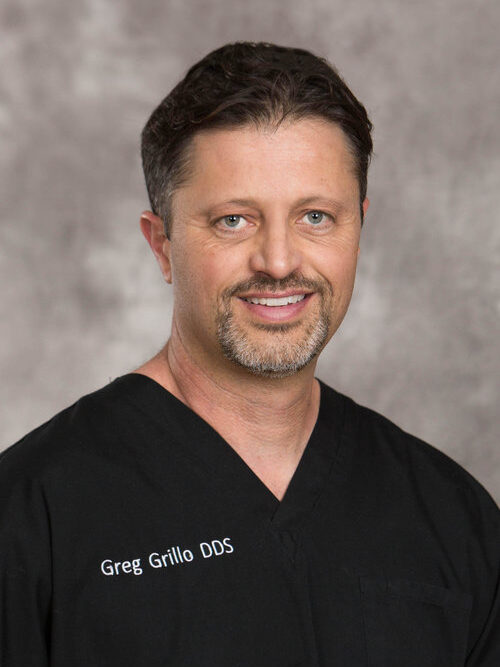 Dr. Greg Grillo DDS studied at the University of Washington where he received a bachelors degree with Honors and later attended dental school on the same campus. Following school Dr. Greg served in the United States Navy as a dental officer. During this time he received advanced training in specialty areas of dentistry while also treating families of members of the military.
As well as sharing valuable information on dentistry and oral health, Dr. Greg remains a practicing dentist to this day. He works with families in the Okanogan Valley where he lives with his wife and three children.
American Association of Endodontists. Cracked Teeth. Available online. Accessed on May 3, 2023.