Eastern Carolina Dental
56 Office Park Dr, Jacksonville, NC 28546, United States
+1 910-353-4242
Mon 8 AM – 5 PM
Tues 8 AM – 5 PM
Wed 8 AM – 5 PM
Thurs 8 AM – 5 PM
Fri 8 AM – 3 PM
Sat Closed
Sun Closed
Immediate Dental Care of Wilson
1468 Tarboro St W, Suite F, Wilson, NC 27893, United States
+1 252-243-8448
Mon 8:30 AM – 5:30 PM
Tues 8:30 AM – 5:30 PM
Wed 8:30 AM – 5:30 PM
Thurs 8:30 AM – 5:30 PM
Fri 8:30 AM – 2:30 PM
Sat Closed
Sun Closed
Night & Day Dental
1325 Bradford View Dr, Suite 120, Cary, NC 27519, United States
+1 984-465-1110
Mon 9 AM – 10 PM
Tues 9 AM – 10 PM
Wed 9 AM – 10 PM
Thurs 9 AM – 10 PM
Fri 9 AM – 10 PM
Sat Closed
Sun Closed
Dental emergencies can strike without warning. You could wake up in the middle of the night with unbearable toothache. Or, you could bite into something sharp and have bleeding from the mouth. An injury on the sports field could result in a knocked-out tooth. These are just some examples of dental emergencies. If you or a loved one is experiencing a dental emergency after regular business hours, you'll need to find a 24-hour dentist. But finding an emergency dentist in North Carolina can prove to be challenging.
Express Dentist makes it easy to get instant access to comprehensive dental services at any time of day or night. All you have to do is make one phone call to the 24-hour Express Dentist toll-free hotline 1-844-593-0591. Whether it is broken braces, tooth decay, or some other dental issue, we'll connect you to top-rated emergency dentists in your community who offer weekend and after-hours dental appointments.
Friendly and helpful representatives are available 24 hours a day, 7 days a week, including holidays. Express Dentist can get you the urgent dental care you need without delays. Don't wait days or weeks to see your regular dentist. Get immediate relief from tooth pain and other dental symptoms today. Call Express Dentist on 1-844-593-0591.
Keep in mind that while you can go to the nearest emergency room for dental problems, an emergency dentist in North Carolina can provide you with definitive care. This will ensure that you get relief of symptoms and address the root cause of the problem.
Where does Express Dentist operate?
Express Dentist is a nationwide toll-free hotline number 1-844-593-0591. We can find you an emergency dentist in North Carolina. Call us for after-hours and weekend dental appointments in Raleigh, Charlotte, Asheville, Wilmington, Greensboro and dozens of other towns and cities across the state.
We can also help you get urgent dental care in other US states from coast to coast, including Indiana, Kentucky, Maine, Nebraska, and more.
All Express Dentist partner providers are top-rated, accredited, and licensed dental professionals. Call today for comprehensive dental services in clinics that use the latest technologies and modern methods of treatment. Get fast relief from tooth pain and other symptoms. Schedule your appointment with an emergency dentist in North Carolina and access exceptional dental care.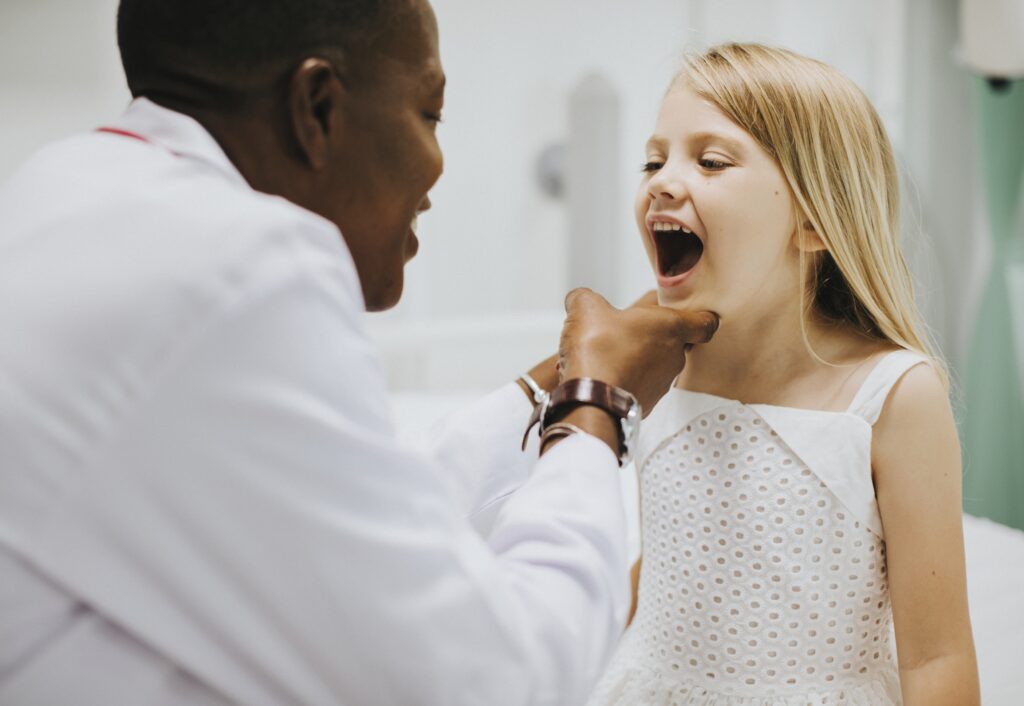 What types of problems can an emergency dentist in North Carolina treat?
Some of the problems that an emergency dentist in North Carolina can treat are described below.
Toothache
Tooth pain or dental pain is a common problem. It can happen due to various reasons, the most common being tooth decay. If the toothache is mild, you can likely manage it with home remedies like over-the-counter pain medication and cold compresses. However, if you have severe toothache, you will need urgent dental care from an emergency dentist in North Carolina.
Remember that while doctors in the ER can give you pain relievers to take the edge off, they may not have the time or resources to give you definitive toothache treatment. It's important to find out what is causing your tooth pain and to treat the cause.
An emergency dentist in North Carolina can identify the actual cause of your toothache and treat the problem rather than just the symptom. For example, if you have an infection of the tooth pulp (tooth abscess), a 24-hour emergency dentist can give you pain pills, antibiotics, and/or offer treatments like root canal.
Knocked Out Tooth or Loose Tooth
A loose or knocked-out tooth is a dental emergency. If you have a loose tooth, keep it in the socket in your mouth. Bite down gently on the loose tooth if need be to hold it in place. Make your way to an emergency dentist in North Carolina right away.
If a tooth has been completely knocked out of your mouth, it's critical that you try to find the lost tooth. Then, make your way to an emergency dentist within 30-60 minutes. The sooner you see a dentist and have the tooth reimplanted, the higher the chances of saving it. 1
For a knocked-out tooth or other dental emergencies, keep the Express Dentist hotline number 1-844-593-0591 handy. Save it in your mobile phone and pin it to your refrigerator. This way, if you're experiencing a dental emergency on the weekend or after-hours, you can get an appointment right away.
Loose or Missing Filling
Fillings are used to treat cavities in the mouth. They protect the teeth from further tooth decay. If a temporary or permanent filling falls out, you should see an emergency dentist in North Carolina on an urgent basis. Failure to do so can expose your inner tooth to harmful bacteria. Loose or missing fillings can lead to problems such as dental pain, hot and cold sensitivity, and progressive tooth decay.
Your regular dentist can repair or replace a missing filling. If you can't get in to see your dentist soon, call Express Dentist on 1-844-593-0591. We can get you same-day, after-hour, and weekend appointments with an emergency dentist in North Carolina.
Will an emergency dentist in North Carolina accept my insurance?
Express Dentist partner providers accept all major dental insurance plans. However, coverage for dental emergencies can vary from plan to plan. For instance, your plan may cover an emergency such as a tooth abscess or knocked out tooth, but not toothache. If you want to know whether a 24-hour dentist or weekend dentist near you accepts your dental plan, call Express Dentist on 1-844-593-0591. Our representatives can help you find top-rated dental clinics in your area that accept your insurance.
How do I pay for emergency dental care if I don't have insurance?
If you don't have a dental insurance plan, you will have to pay for your dental care out of pocket. Express Dentist partner providers accept cash and cards as payment methods. If the treatment is unaffordable for you, there are ways in which you can pay for necessary dental care. For instance, some dentists offer flexible payment plans that allow you to pay for your treatment over a period of time. Many dental professionals have partnered with third-party lenders who can give you a personal loan to pay for necessary dental treatment.
The important thing is to avoid putting off dental care any longer. This not only puts you at risk of health complications but can also lead to large dental bills in the future. Call Express Dentist on 1-844-593-0591 today and find an emergency dentist in North Carolina. Get high-quality, affordable dental care with just one phone call.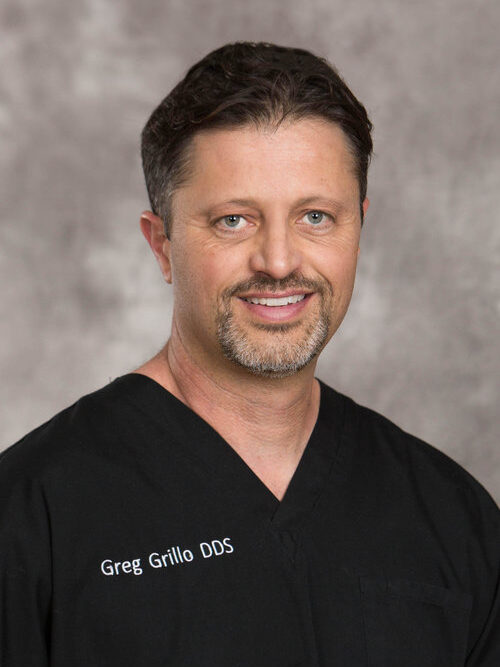 Dr. Greg Grillo DDS studied at the University of Washington where he received a bachelors degree with Honors and later attended dental school on the same campus. Following school Dr. Greg served in the United States Navy as a dental officer. During this time he received advanced training in specialty areas of dentistry while also treating families of members of the military.
As well as sharing valuable information on dentistry and oral health, Dr. Greg remains a practicing dentist to this day. He works with families in the Okanogan Valley where he lives with his wife and three children.
American Association of Endodontists. Knocked Out Teeth. Available online. Accessed on September 14, 2022.