Picture this – you wake up in the middle of the night with unbearable toothache. Or, your child has a tooth knocked out while playing sports. Whatever its nature, a dental emergency can be a nerve-wracking experience. Even something comparatively less alarming like a a braces wire poking, a chipped tooth, or bleeding gums can leave you in a lot of discomfort. That's why you need quick and easy access to an emergency dentist in New Mexico.
But finding dental clinics that offer weekend or after-hours appointments can prove challenging. Most dentists do not offer 24-hour services. If you need urgent dental care, the best thing you can do is call the Express Dentist hotline at 1-844-593-0591. Lines are open 24 hours a day, 7 days a week. Representatives are on standby to help you find emergency dental surgery and 24-hour dental services in your area. Call Express Dentist today for same-day, after-hours, and weekend dental appointments.
What is Express Dentist?
Express Dentist is a 24-hour toll-free hotline that operates all days of the week, including holidays. We have partnered with leading dental professionals across the US. Our goal is to make access to high-quality dental care easy and convenient. We have an extensive network of emergency dentists. This ensures that you can get urgent dental care without delay.
All Express Dentist partner providers are top-rated, accredited, and licensed dental professionals. We can get you high-quality dental care in your area at affordable prices. All you have to do is make one phone call to the Express Dentist hotline at 1-844-593-0591 for instant access to comprehensive dental services.
Why call Express Dentist?
When you or someone you love is experiencing a dental emergency, you can go into panic mode. To make things worse, it can prove difficult to find an emergency dentist in New Mexico who can see you after hours or on the weekend. If you are bleeding or in severe pain, this can be very disconcerting. Of course, you can go to the nearest emergency room. But in all likelihood, they will give you some temporary treatment until you can get in to see your dentist. It's worth noting that delays in dental treatment can lead to serious health complications.
Express Dentist lines are open day and night, including weekends and holidays. If a busy life has prevented you from getting necessary dental care during regular business hours, call Express Dentist today. We can get you after-hours and weekend dental appointments. Remember, failure to treat dental problems early on can lead to the need for expensive dental procedures in the future.
For all these reasons and more, you should save the Express Dentist hotline number 1-844-593-0591 in your mobile phone and pin it to your refrigerator. This way you can access urgent dental care around-the-clock. We can help you find an emergency dentist in New Mexico at any time of day or night. Express Dentist is the easiest way to get immediate, high-quality, affordable dental care near you.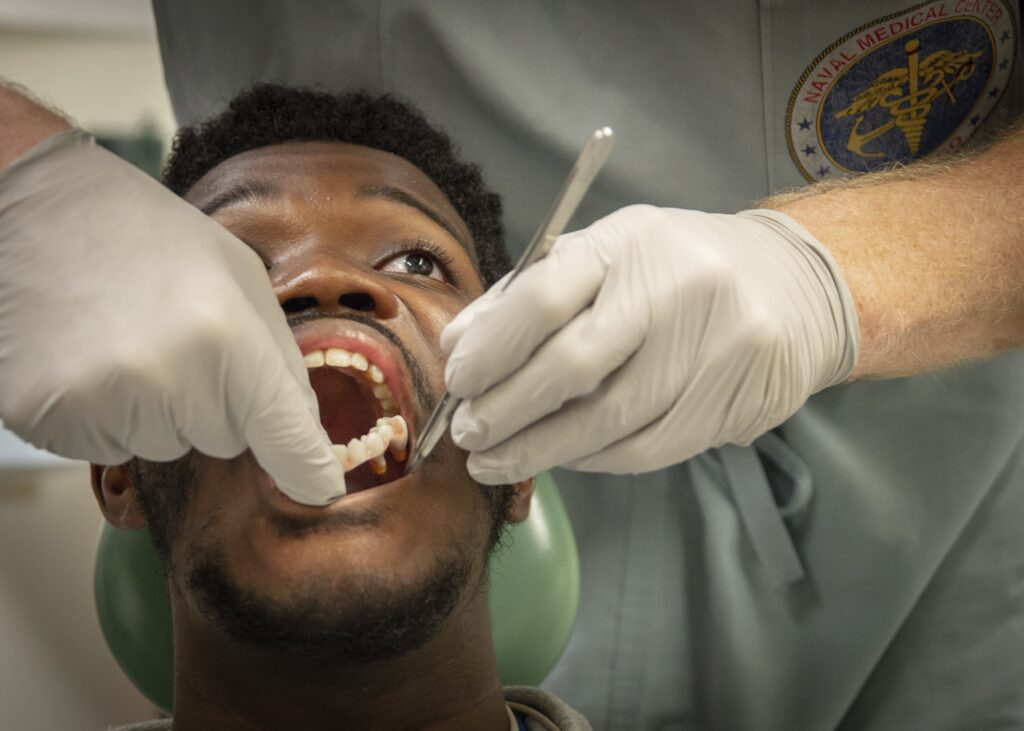 How to pay for emergency dental services?
Express Dentist partner providers accept private PPO insurance. If you don't have dental insurance, you can pay a 24-hour emergency dentist in New Mexico with cash or cards. Express Dentist can help you find a 24-hour dentist in your area who accepts your insurance plan or offers easy payment plans.
Can you find me an emergency dentist in New Mexico?
Yes, Express Dentist can get you an appointment with an emergency dentist in Albuquerque, Santa Fe, Las Cruces, Roswell, Taos and dozens of other towns and cities across the state. Besides finding you an emergency dentist in New Mexico, we can also get you urgent dental appointments in other states, such as Arkansas, Illinois, Kansas, and Louisiana. Call the Express Dentist hotline 1-844-593-0591 today for emergency dentists in Omaha, Kansas City, Sacramento, Baltimore and cities across the US.
What problems can an emergency dentist in New Mexico fix?
Emergency dentists in New Mexico can fix or provide treatment for a wide range of dental problems. A 24-hour dentist can also provide definitive and specialized care for all kinds of dental emergencies, such as:
Bleeding from the mouth that does not stop after 10-15 minutes of applying pressure
A knocked-out tooth
Severe toothache
A broken, cracked, or chipped tooth
Gum bleeding, swelling, or pain
Dental appliance problems such as broken dentures or braces wire poking
Problems with opening or closing the jaw
Facial swelling that makes it difficult to breathe or swallow or affects vision
Call Express Dentist on 1-844-593-0591 right away if you are experiencing a dental emergency.
Note: If you or a loved one has severe facial injuries or uncontrolled bleeding, call 911 or go to the nearest emergency room without delay.
Are there any home remedies for bleeding gums?
Some dental issues are not emergencies. You can wait until you get a dental appointment during regular business hours. One such problem is bleeding gums. Bleeding from the gums can occur due to aggressive brushing or when you first start flossing.
But it's important not to brush off bleeding gums as a normal occurrence. Gum bleeding, along with other signs and symptoms like redness and swelling, can be a sign of gingivitis (inflammation of the gums). Gingivitis is frequently an early sign of periodontal disease, a serious oral health condition. 1
Always seek professional dental care from your regular dentist or an emergency dentist in New Mexico if you have bleeding from your gums.
Here are some of the things you can do to prevent gum bleeding:
Practice good oral hygiene. Brush your teeth twice a day, morning and night, and floss every day.
Use a mouth rinse. This has been shown to reduce gingivitis risk.
Stop smoking. Smoking has been linked to severe gum disease.
Eat a balanced diet. Make sure you include food sources that contain nutrients that are essential for healthy gums, such as vitamin C.
Is a knocked-out tooth a dental emergency?
A knocked-out tooth is a dental emergency. You should see an emergency dentist in New Mexico as soon as possible, preferably within 30-60 minutes. Call the Express Dentist hotline at 1-844-593-0591 immediately and tell the operators that you have a knocked-out tooth. They will help you get an urgent dental appointment right away.
Before you go to the 24-hour dentist, try to locate the knocked-out tooth. Hold it by the crown (the white chewing surface). Gently rinse the tooth with cold, clean water if needed. Do not scrub the tooth or wrap it in anything. If you can, place the tooth back in its socket in your mouth. You can also keep a knocked-out tooth moist in a small amount of milk or saliva or use a tooth preservation kit. Make your way to a 24-hour emergency dentist in New Mexico as soon as possible. The sooner the tooth is re-implanted, the greater the chances are of saving it.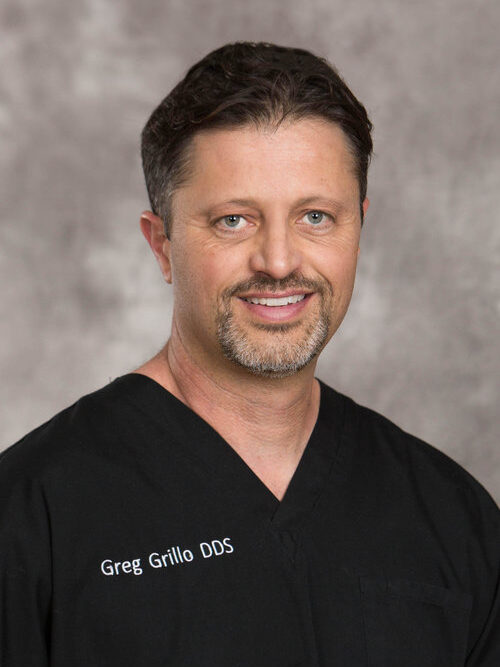 Dr. Greg Grillo DDS studied at the University of Washington where he received a bachelors degree with Honors and later attended dental school on the same campus. Following school Dr. Greg served in the United States Navy as a dental officer. During this time he received advanced training in specialty areas of dentistry while also treating families of members of the military.
As well as sharing valuable information on dentistry and oral health, Dr. Greg remains a practicing dentist to this day. He works with families in the Okanogan Valley where he lives with his wife and three children.
Centers for Disease Control and Prevention (CDC). Periodontal Disease. Available online. Accessed on September 14, 2022.