Dental Group of Chicago Family & Emergency Dentistry
1556 S Michigan Ave, #110, Chicago, IL 60605, United States
+1 312-588-0043
Mon 8 AM – 8 PM
Tues 8 AM – 8 PM
Wed 8 AM – 8 PM
Thurs 8 AM – 8 PM
Fri 8 AM – 8 PM
Sat 8 AM – 2 PM
Sun Closed
American Dental
824 W Grand Ave, Chicago, IL 60642, United States
+1 708-222-9500
Mon 10 AM – 7 PM
Tues 10 AM – 7 PM
Wed 10 AM – 7 PM
Thurs 10 AM – 7 PM
Fri 9 AM – 6 PM
Sat 8 AM – 2 PM
Sun Closed
Pedersen Emergency Dental Care
6044 N Avondale Ave, Chicago, IL 60631, United States
+1 773-763-1600
Mon 9 AM – 9 PM
Tues 9 AM – 9 PM
Wed 9 AM – 9 PM
Thurs 9 AM – 9 PM
Fri 9 AM – 9 PM
Sat 9 AM – 9 PM
Sun 9 AM – 9 PM
How to find an emergency dentist in Chicago?
If you experience a dental emergency outside of regular business hours, it can be challenging to find an emergency dentist in Chicago. Knowing where to turn for help and getting access to urgent dental care can give you a lot of peace of mind.
That's where the Express Dentist hotline at 1-844-593-0591 comes in. We are a 24/7 toll-free dental referral helpline. Here are some of the advantages of using Express Dentist to get the dental care you need:
Same day, after hours, and weekend appointments:
Express Dentist can connect you with dentists who offer same-day appointments as well as after-hours and weekend dental care. This can be particularly helpful if you need urgent dental care outside of regular business hours.
Friendly and helpful operators:
We are staffed by friendly and knowledgeable operators who can help you find a dentist in your area to get the care you need. Our operators can also answer any questions you have about the referral process and provide guidance on what to do if you have a dental emergency.
Affordable emergency dental treatment nearby:
Express Dentist has a network of trusted dental professionals. We can help you find affordable care from an emergency dentist in Chicago. This includes connecting you with dentists who accept your insurance or offer financing options to help make the cost of urgent dental care more manageable.
Access to a network of qualified dentists in Chicago:
Express Dentist has partnered with trusted dental professionals in Lakeview, Lincoln Park, Logan Square, West Town, and other areas of Chicago. With one phone call to 1-844-593-0591, you can access our network of qualified dentists who have experience in treating all kinds of dental emergencies. This way, you can be sure you are receiving care from a dentist who has the expertise to handle your specific dental issue.
Express Dentist is an incredibly helpful resource in a dental emergency. Whether you need same-day, after-hours, or weekend dental appointments, give our friendly and knowledgeable operators a call today, and let us connect you with a top-rated dentist in your area who offers affordable urgent dental treatment.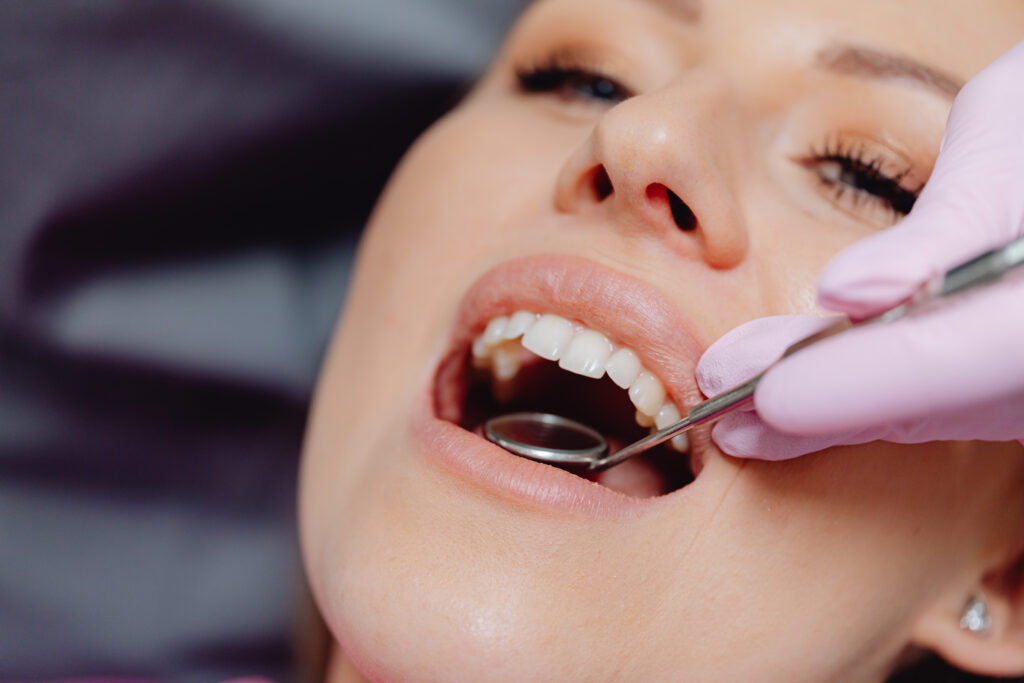 How to prevent dental emergencies?
Dental emergencies can be painful, inconvenient, and costly. While some emergencies are unavoidable, others are avoidable. There are several steps you can take to lower your risk of experiencing a dental emergency. Here are some tips:
Practice good oral hygiene
Brushing twice a day and flossing daily can help prevent tooth decay, gum disease, and other dental issues. Make sure to use a fluoride toothpaste and a soft-bristled toothbrush to clean your teeth and gums thoroughly. It's also important to brush for 2 minutes each time and replace your toothbrush every 3-4 months or sooner if the bristles appear frayed. If you've not been good about doing this, read what happens if you don't brush your teeth regularly.
Wear a mouthguard during sports
If you play contact sports, a mouthguard is vital to protect your teeth and mouth from injuries such as tooth fracture, avulsion, and luxation. Talk to your dentist about getting a custom-fitted mouthguard which provides the best protection. 1
Avoid chewing on hard objects
Chewing on ice, pens, hairpins, or other hard objects can damage your teeth and increase your risk of a dental emergency. Stick to chewing food and avoid using your teeth as tools.
Be mindful of certain foods
Certain foods, such as hard candy, popcorn kernels, and nuts can damage your teeth and increase your risk of chipping or breaking a tooth. Avoid eating these foods or be extra cautious when consuming them. If your teeth hurt when biting down, this is a warning sign to be mindful.
Don't skip dental appointments
Regular dental check-ups can help catch dental issues before they become emergencies. Your dentist can identify early signs of tooth decay, gum disease, or other problems and provide treatment to prevent them from worsening.
Quit smoking
Smoking is extremely harmful to your teeth and gums. It increases your risk of tooth loss and other dental problems. By stopping smoking, you can improve your oral and general health and reduce your risk of a dental emergency.
These tips can help prevent dental emergencies and maintain good oral health. However, if you do experience a dental emergency, seek immediate treatment from an emergency dentist in Chicago by calling Express Dentist on 1-844-593-0591. This will not only provide relief from your symptoms, but also prevent further damage or complications.
How to pay an emergency dentist in Chicago without insurance?
Needing unexpected urgent dental care can be stressful, especially if you do not have dental insurance. However, there are still several options that can help you pay for emergency dental treatment. Here are a few options to consider:
Payment plans
Some dental offices may offer deferred payment plans for emergency dental care. This facility can allow you to pay for the treatment over time, rather than having to pay the full amount upfront.
Credit cards
If you have a credit card with available credit, you may be able to use it to pay for your urgent dental treatment. Be sure to check the interest rates and terms to understand the total cost of borrowing on your card.
Medical credit cards
There are special credit cards available to pay for medical and dental expenses, for example, CareCredit. These cards may offer promotional financing options or low-interest rates for a limited time.
Personal loans
You may be able to get a personal loan to cover the cost of your emergency dental treatment. Be sure to compare interest rates and fees to find the most affordable option.
Negotiation with the dentist
In some cases, you may be able to negotiate with your dentist to reduce the cost of your treatment or set up a payment plan that works for your budget. It never hurts to ask if there are any available discounts or payment options. If you need to find an affordable emergency dentist in Chicago, give Express Dentist a call on 1-844-593-0591. Last but not least, remember, prevention is the best way to avoid unexpected dental care costs. Maintain good oral hygiene, go for regular dental checkups, and take care of small dental problems before they become bigger issues.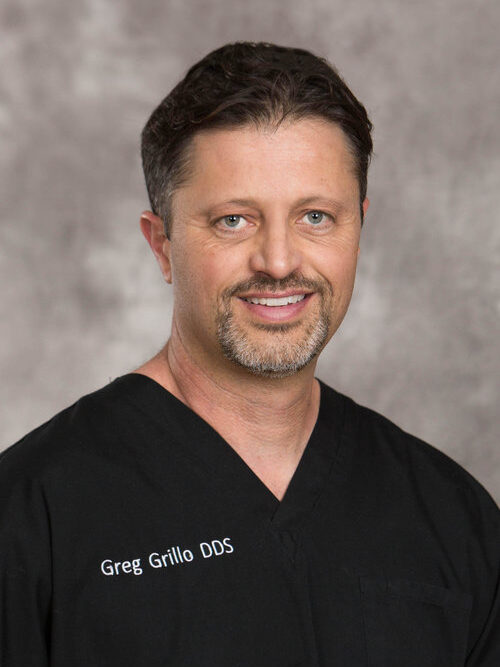 Dr. Greg Grillo DDS studied at the University of Washington where he received a bachelors degree with Honors and later attended dental school on the same campus. Following school Dr. Greg served in the United States Navy as a dental officer. During this time he received advanced training in specialty areas of dentistry while also treating families of members of the military.
As well as sharing valuable information on dentistry and oral health, Dr. Greg remains a practicing dentist to this day. He works with families in the Okanogan Valley where he lives with his wife and three children.
Nationwide Children's. Mouth Guards in Sports. A Necessary Piece of Equipment. Available online. Accessed on May 4, 2023.