East Sac Dental
1273 32nd St, Sacramento, CA 95816, United States
+1 916-452-7874
Mon 7 AM – 6 PM
Tues 7 AM – 6 PM
Wed 7 AM – 6 PM
Thurs 7 AM – 6 PM
Fri 7:30 AM – 4 PM
Sat Closed
Sun Closed
Land Park Dental
7210 Land Park Dr, Suite B, Sacramento, CA 95831, United States
+1 916-800-6242
Mon 8 AM – 6 PM (closed for lunch 1-2 PM)
Tues 8 AM – 6 PM (closed for lunch 1-2 PM)
Wed 8 AM – 6 PM (closed for lunch 1-2 PM)
Thurs 8 AM – 6 PM (closed for lunch 1-2 PM)
Fri Closed
Sat Closed
Sun Closed
Natomas Crossing Dental Care
4190 Truxel Road, Sacramento, CA 95834, United States
+1 916-891-1214
Mon 7 AM – 5 PM
Tues 7 AM – 5 PM
Wed 7 AM – 5 PM
Thurs 7 AM – 5 PM
Fri 8 AM – 5 PM
Sat Closed
Sun Closed
Looking for excellent dental care in Sacramento, California? Want a dental office that's professional, personal, and welcoming? Need same-day dental treatment? Call the Express Dentist hotline at 1-844-593-0591 for:
24/7 dental services in Sacramento
Same-day dental procedures
Late night and weekend dental clinics in Sacramento
Top-rated dental professionals in your community
Affordable dental care
No insurance dental treatment (pay out-of-pocket with cash or cards)
What is Express Dentist?
Express Dentist is a dental referral service that has partnered with leading dental care providers in Sacramento, CA, and from coast-to-coast nationwide. We bring you high-quality dental care when you need it, where you need it. Our exhaustive directory of emergency dentists in the USA means you can get the help you need without delay. If you have a dental emergency and need a 24-hour dentist or same-day dental surgery in Sacramento, then Express Dentist is your one-stop solution.
Connecting with dental professionals in your community has never been this easy. All you have to do is call the toll-free 24/7 hotline at 1-844-593-0591 and speak to an emergency dentist near you. The Express Dentist referral service is completely free of charge – you don't pay anything for the referral and your phone call is free as well. You can pay for your dental treatment either with your dental insurance or out-of-pocket.
Each Express Dentist partner is vetted to ensure you receive only the best emergency dental care in Sacramento. When you choose an Express Dentist provider, you are assured of:
Top-quality dental care from accredited practitioners
Same-day dental treatment in your area
Late night and weekend dental procedures
Affordable prices
Your dental health should not suffer because of a lack of proper care. Express Dentist is a trusted source for dental referrals. We make access to emergency dentistry stress-free. Call 1-844-593-0591 today and connect instantly to dental experts in your community.
Common Dental Emergencies
Sometimes, getting treatment sooner rather than later can mean the difference between saving your tooth or losing your tooth, between getting relief from symptoms immediately or suffering for weeks, between paying for one effective treatment or spending thousands of dollars in treating complications. Some of the oral conditions that you should not ignore include:
Severe Toothache: The most common cause of tooth pain is caries (bacterial infection of the enamel and dentine of the tooth). Immediate treatment may consist of antibiotics and pain pills. Definitive treatment may involve a root canal or tooth extraction. 1
Chipped or Cracked Tooth: This can occur due to sports injuries or from chewing on hard foods. It can cause pain and sensitivity. Early treatment is recommended for a higher chance of success. With the proper treatment, a chipped or cracked tooth can function nearly normally, so you can chew and bite and eat all kinds of foods. 2
Knocked-Out Tooth: A tooth that has been completely knocked out of the mouth is a dental emergency. You should see a dentist as soon as possible, ideally within 30 minutes to an hour. If you can find the knocked-out tooth, hold it by the crown, rinse it with water if dirty, and place it back in the socket or in your cheek (or save it in milk). This should be done for adult teeth only, never milk teeth. Then see an emergency dentist who can try to salvage your tooth. 3 The Express Dentist hotline at 1-844593-0591 can connect you to a 24/7 Sacramento dentist with one quick phone call.
Tooth Abscess: A tooth abscess occurs when a bacterial infection leads to a collection of pus in the pulp (soft central portion) of a tooth. It can cause severe throbbing pain and hot or cold sensitivity. It's important to get professional dental care for a tooth abscess to avoid severe complications. If your regular dentist cannot see you for several days, an out-of-hours or weekend dental clinic in Sacramento may be your best bet. 4
Lost Fillings and Lost Crowns: If lost fillings or crowns are not replaced, they can lead to pain and further tooth damage. After-hour dentists in Sacramento can repair the filling or crown without your needing to wait weeks for a regularly scheduled dental appointment. The Express Dentist helpline 1-844-593-0591 can often get you same-day dental treatment in Sacramento for common issues like lost fillings or lost crowns.
Broken Braces: For people who wear braces, loose or broken wires or brackets are not unusual. These problems can be bothersome and painful to the point that they require same-day treatment. If it's late at night and a wire is poking your gums or cheek, you may not be able to wait until your orthodontist can get you in to fix it. A 24/7 dental clinic in Sacramento can take care of the problem without delay.
Frequently Asked Questions (FAQs)
Is emergency dental care in Sacramento expensive?
Oftentimes, the cost of emergency dental care is not much more than regular dental care. Some emergency dentists in Sacramento do charge a weekend or after-hours fee. You can make considerable savings in the cost of urgent dental treatments by signing up for dental discount plans.
I don't have dental insurance? Can I still get urgent dental treatment in Sacramento?
If you don't have insurance, you'll have to pay for your treatment out-of-pocket. Express Dentist partners accept cash, cards, and personal checks. Some providers offer low-interest or deferred payment plans to make emergency dental care more affordable.
Why don't I just go to the nearest ER for my dental problem?
If you have suffered an injury or accident, you should go to the nearest ER. However, if you need regular dental care, crowding the ER is not recommended. If you have a dental emergency such as a knocked-out tooth, seeing a 24-hour dentist in Sacramento gives you a better chance of saving your tooth. This is because most emergency rooms do not have a dentist on-call. The Express Dentist hotline 1-844-593-0591 puts you in touch with 24/7 emergency dental care nearby. It is also usually less expensive to get routine dental treatment, such as getting a tooth pulled, in a dental clinic in Sacramento than a hospital ER.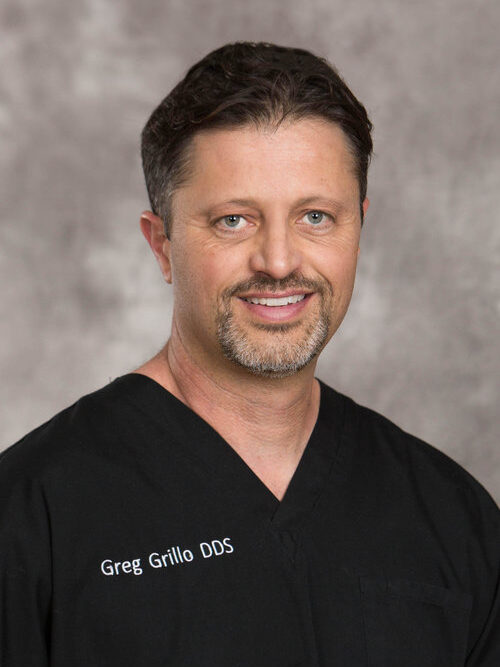 Dr. Greg Grillo DDS studied at the University of Washington where he received a bachelors degree with Honors and later attended dental school on the same campus. Following school Dr. Greg served in the United States Navy as a dental officer. During this time he received advanced training in specialty areas of dentistry while also treating families of members of the military.
As well as sharing valuable information on dentistry and oral health, Dr. Greg remains a practicing dentist to this day. He works with families in the Okanogan Valley where he lives with his wife and three children.