Charlotte Emergency Dental
4010 Park Rd, Charlotte, NC 28209, United States
+1 704-525-3939
Mon 9 AM – 7 PM
Tues 9 AM – 7 PM
Wed 9 AM – 7 PM
Thurs 9 AM – 7 PM
Fri 9 AM – 7 PM
Sat 9 AM – 3 PM
Sun 9 AM – 3 PM
Fresh Dental
8420 Park Rd, Charlotte, NC 28210, United States
+1 704-910-3098
Mon 8 AM – 5 PM
Tues 8 AM – 5 PM
Wed 8 AM – 5 PM
Thurs 8 AM – 5 PM
Fri 8 AM – 1 PM
Sat Closed
Sun Closed
Night & Day Dental
6316 E Independence Blvd, Charlotte, NC 28212, United States
+1 980-265-3180
Mon 10 AM – 10 PM
Tues 10 AM – 10 PM
Wed 10 AM – 10 PM
Thurs 10 AM – 10 PM
Fri 10 AM – 10 PM
Sat Closed
Sun Closed
Why use Express Dentist to find an emergency dentist in Charlotte?
A common dental emergency such as a severe toothache can be debilitating. For instance, imagine waking up in the middle of the night with excruciating tooth pain and swelling around your jaw area. In such a situation, the Express Dentist hotline can be immensely useful by connecting you with an emergency dentist in Charlotte.
We are a 24/7 toll-free dental referral helpline that you can access by calling 1-844-593-0591. Express Dentist provides immediate assistance by connecting you with a professional operator who specializes in dental emergencies. Our operators offer guidance, empathy, and reassurance, while also arranging a same-day, weekend, or after-hours dental appointment for you. We have an extensive network of trusted dentists, which means there is a good chance you can get the care you need without delay. Additionally, Express Dentist partner providers offer convenience to patients by offering multiple payment options. Our goal is to ensure that you get access to the necessary dental care promptly and efficiently with as little hassle as possible.
Call Express Dentist on 1-844-593-0591 for urgent dental appointments near Dilworth, Uptown, SouthPark, University City, Ballantyne and other neighborhoods in Charlotte. We can connect you with an emergency dentist in Charlotte, family dental clinics for routine care, as well as specialists such as periodontists, sedation dentists, orthodontists, and pediatric dentists.
How common are dental infections?
Dental infections, such as tooth abscesses, are a significant oral health concern worldwide. They are relatively common and can occur in people of all ages. The prevalence of dental infections can vary across geographical regions, depending on various factors such as oral hygiene practices, general health status, and access to dental care.
According to the World Health Organization (WHO), dental caries (tooth decay) and periodontal (gum) diseases are some of the most common oral health conditions globally. If left untreated, dental caries can progress to infections, including dental abscesses. The WHO estimates that around 2 billion people worldwide suffer from dental caries. In addition, severe periodontal disease affects around 19% of the global adult population. 1
In the United States, dental infections are also quite prevalent. The Centers for Disease Control and Prevention (CDC) reports that approximately 1 in 4 adults aged 20-64 has at least one dental cavity. As mentioned, cavities can contribute to the development of dental infections. 2
Studies have shown that dental infections are more prevalent in certain populations, such as individuals with limited access to dental care, those with compromised immune systems, or those with poor oral hygiene habits.
The good news is that dental infections are easily preventable through good oral hygiene practices, regular dental check-ups, and timely treatment of dental issues. That's why it's important to see an emergency dentist in Charlotte if you have any symptoms of dental infections. It's also vital that you maintain proper oral hygiene, including brushing twice a day, flossing daily, and visiting the dentist for routine cleanings and examinations. This can significantly reduce the risk of dental infections and promote overall oral health.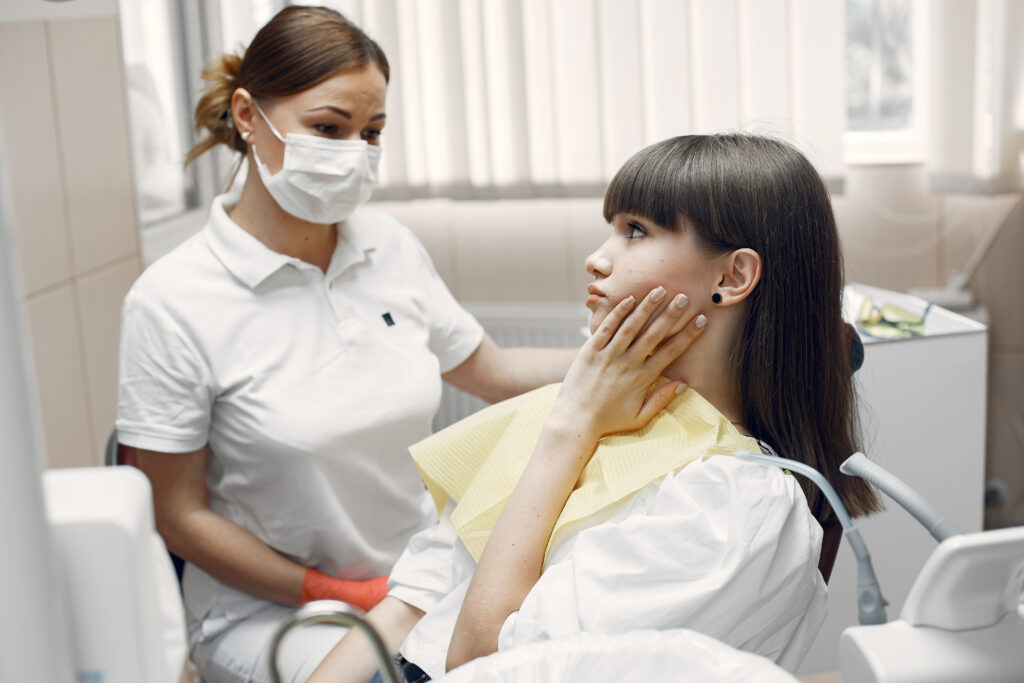 How to recognize dental infections?
Recognizing the signs of dental infections is important to get timely intervention and prevent the spread of the infection. Here are some key signs to look out for which indicate the need for urgent dental care.
Persistent Toothache
An intense, persistent toothache can be a sign of an underlying dental infection. The pain may be worse when biting or applying pressure to the affected tooth.
Swelling and Redness
Swelling and redness in the gums or cheek can be a sign of infection. It's important to see an emergency dentist in Charlotte if there are any unusual symptoms as this could mean the dental infection is spreading.
Sensitivity to Temperature
Increased sensitivity to hot or cold foods and beverages can be a symptom of an infected tooth. If you experience sudden or severe sensitivity, get immediate attention from an emergency dentist in Charlotte.
Bad Breath or Unpleasant Taste
Persistent bad breath or a foul taste in the mouth, even after proper oral hygiene practices, can be a sign of an infected tooth or gum tissue.
Pus or Abscess Formation
The presence of a pimple-like bump in the gums, which may discharge pus, indicates an abscess. This is a severe dental infection and should be addressed promptly by an emergency dentist in Charlotte. If you need urgent dental care, don't delay treatment because this could lead to further complications such as a dental infection spreading to surrounding tissues or even entering the bloodstream and spreading to other parts of the body. Call Express Dentist on 1-844-593-0591 and let us help you find an emergency dentist in Charlotte who can diagnose and treat dental infections effectively.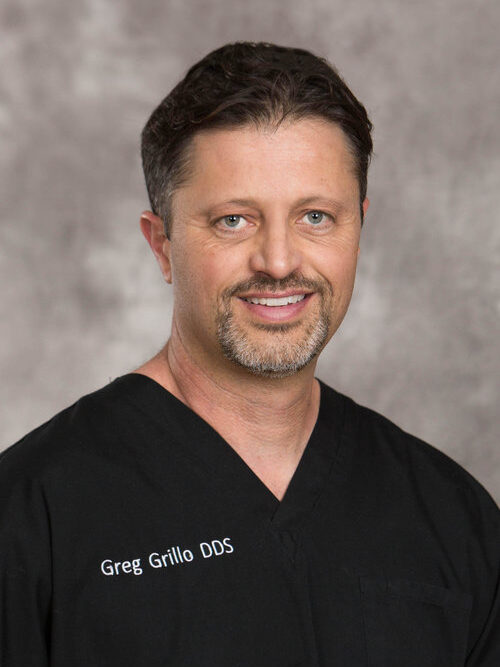 Dr. Greg Grillo DDS studied at the University of Washington where he received a bachelors degree with Honors and later attended dental school on the same campus. Following school Dr. Greg served in the United States Navy as a dental officer. During this time he received advanced training in specialty areas of dentistry while also treating families of members of the military.
As well as sharing valuable information on dentistry and oral health, Dr. Greg remains a practicing dentist to this day. He works with families in the Okanogan Valley where he lives with his wife and three children.
WHO. Oral Health. Available online. Accessed on May 18, 2023.
CDC. Cavities. Available online. Accessed on May 18, 2023.