Wohrman Dental Group
1711 Kirby Pkwy, Memphis, TN 38120, United States
+1 901-754-8846
Mon 8 AM – 5 PM
Tues 8 AM – 5 PM
Wed 8 AM – 5 PM
Thurs 8 AM – 5 PM
Fri 8 AM – 5 PM
Sat Closed
Sun Closed
Higginbotham Family Dental
5100 Wheelis Dr, Ste. 214, Memphis, TN 38117, United States
+1 901-767-1610
Mon 8 AM – 5 PM
Tues 8 AM – 5 PM
Wed 8 AM – 5 PM
Thurs 8 AM – 5 PM
Fri 8 AM – 5 PM
Sat Closed
Sun Closed
Gove Park Dental Group
4515 Poplar Ave #406, Memphis, TN 38117, United States
+1 901-683-9800
Mon 8:30 AM – 12:30 PM, 1:30 PM – 4:30 PM
Tues 8:30 AM – 12:30 PM, 1:30 PM – 4:30 PM
Wed 8:30 AM – 12:30 PM, 1:30 PM – 4:30 PM
Thurs 8:30 AM – 12:30 PM, 1:30 PM – 4:30 PM
Fri Closed
Sat Closed
Sun Closed
Why use Express Dentist to find an emergency dentist in Memphis?
If you find yourself in need of urgent dental care, calling the Express Dentist 24/7 toll-free dental referral line on 1-844-593-0591 can be very useful.
Firstly, we specialize in connecting patients with an emergency dentist in Memphis who can provide same-day appointments. This will ensure that you receive timely care when it matters most. Call us on 1-844-593-0591 for weekend and after-hour appointments. Our aim is to fit in dental care with your schedule so that you never have to put off getting necessary treatment.
In addition, Express Dentist operators are trained to be helpful and understanding, guiding you through the process of finding an emergency dentist in Memphis. They will provide assistance in finding a suitable dentist who can address your needs. This is a lot easier than making multiple phone calls or searching online for an emergency dentist in Memphis who can treat your issues.
Moreover, Express Dentist has partnered with a wide network of dental providers, giving you access to a range of qualified professionals with years of experience. This ensures you receive high quality care and peace of mind that you are in good hands.
Lastly, Express Dentist partners offer multiple payment options. Our goal is to ensure you can find an affordable dentist who accepts your insurance or offers affordable payment plans.
Call Express Dentist on 1-844-593-0591 today and see for yourself how easy the entire process can be. We can help you find an emergency dentist in Memphis neighborhoods such as Midtown, Downtown Memphis, East Memphis, Germantown, and Cooper-Young. Call us to connect with family dental clinics and specialists such as periodontists, sedation dentists, pediatric dentists, and orthodontists in your area.
Why is emergency dental care especially important for children?
Emergency dental care is important for everyone. Seeing an emergency dentist in Memphis at the first sign of trouble can not only provide relief from symptoms but also protect you from severe complications requiring extensive and costly dental procedures in the future.
Emergency dental care is especially important for children because it plays a crucial role in their oral health and overall well-being. Children are more prone to dental emergencies due to their developing dentition and active lifestyles.
Immediate attention in dental emergencies can alleviate pain, ensuring a child's comfort and encouraging them to continue with healthy oral habits. Moreover, urgent dental care can prevent complications that can cause permanent damage to a child's dentition. Taking a child to see a dentist in a timely manner can help preserve the child's natural teeth, prevent infections, and minimize the need for extensive procedures in the future.
When you seek emergency dental care for your child, you not only ensure optimal oral health but also foster a positive attitude towards dental visits. If your child has special needs during dental care due to ADHD, Express Dentist can help you find dentists in your area who are experienced in helping such families. We can also help you obtain appropriate dental care for children with autism who need a gentle and patient approach.
The important thing is for parents to prioritize emergency dental care for children and establish a strong foundation for lifelong dental hygiene practices.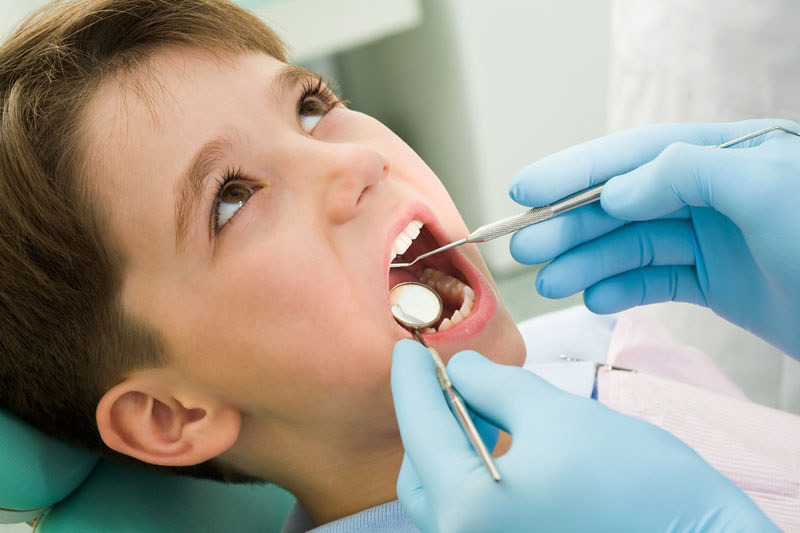 What kind of problems can an emergency dentist in Memphis treat?
An emergency dentist in Memphis can treat all kinds of dental emergencies. For example, they can provide prompt treatment for issues like knocked-out teeth, severe toothaches, fractured teeth, and dental trauma. Emergency dental care can also address issues such as orthodontic emergencies, abscesses, or soft tissue injuries.
What to do for a knocked-out tooth?
A knocked-out tooth can happen in various scenarios, such as an injury while playing contact sports, a fall, or an accident. It can be distressing to see a tooth completely knocked out from your mouth. But this doesn't mean it's lost for good. However, it's important to act quickly in such a situation. 1
Call Express Dentist on 1-844-593-0591 and we will help you find an emergency dentist in Memphis who can see you right away. In the meantime, follow these steps to increase the chances of saving your tooth:
Finding and handling the knocked-out tooth
Stay calm and try to locate the knocked-out tooth. If you can find it, handle the tooth by its crown (the chewing surface). Avoid touching the root to prevent further damage to the delicate tissues. Rinse the tooth gently with milk or saline solution to remove any dirt or debris. Do not use water. Avoid scrubbing or wiping the tooth, as this can damage the root.
Reinserting and preserving the tooth
If possible, try to reinsert the knocked-out tooth back into its socket. Carefully align the tooth over the socket and apply gentle pressure to push it into place. Do not force it, however, if it doesn't fit easily.
If reinsertion is not possible, preserve the tooth properly. Place it in a container filled with milk, saline solution, or your saliva. This will help keep the tooth moist and is crucial for its survival.
Seeking care from an emergency dentist in Memphis
Seek immediate dental care from an emergency dentist in Memphis. Remember, time is of the essence. The chances of saving your tooth decrease significantly after 30 minutes. Call Express Dentist on 1-844-593-0591 and give the operator details about the incident. Request an urgent appointment.
While heading to the dentist, apply a cold compress or ice pack to your cheek over the affected area to reduce swelling and help with any pain or discomfort.
Urgent treatment is critical for a knocked-out tooth. Timely intervention greatly increases the chances of a successful re-implantation. Your tooth's survival depends on various factors, including the condition of the tooth, how well it is preserved, how soon it is reinserted, and your overall oral health. Express Dentist partner providers have the expertise and tools necessary to evaluate the situation, assess the viability of your tooth, and provide appropriate treatment options.
Remember, every minute counts when you have a knocked-out tooth. Acting swiftly and seeking immediate care from an emergency dentist in Memphis can make a significant difference in saving your tooth and minimizing complications.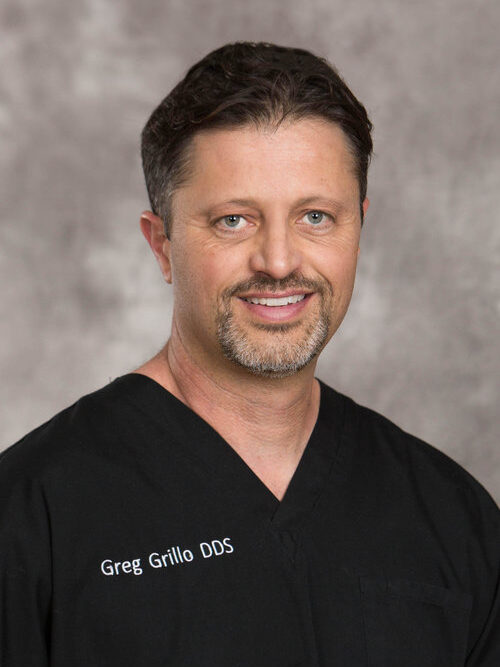 Dr. Greg Grillo DDS studied at the University of Washington where he received a bachelors degree with Honors and later attended dental school on the same campus. Following school Dr. Greg served in the United States Navy as a dental officer. During this time he received advanced training in specialty areas of dentistry while also treating families of members of the military.
As well as sharing valuable information on dentistry and oral health, Dr. Greg remains a practicing dentist to this day. He works with families in the Okanogan Valley where he lives with his wife and three children.
American Association of Endodontists. Knocked Out Teeth. Available online. Accessed on May 30, 2023.