Access Dental Care
1234 Mineral Spring Ave, North Providence, RI 02904, United States
+1 401-208-0604
Mon 9 AM – 5 PM
Tues 9 AM – 1 PM
Wed 9 AM – 5 PM
Thurs 9 AM – 5 PM
Fri 9 AM – 2 PM
Sat Closed
Sun Closed
Hodosh Dental Associates, Inc.
243 Elmwood Ave, Providence, RI 02907, United States
+1 401-467-4600
Mon 7:30 AM – 4:30 PM
Tues 7:30 AM – 4:30 PM
Wed 7:30 AM – 4:30 PM
Thurs 7:30 AM – 4:30 PM
Fri Closed
Sat Closed
Sun Closed
South County Smiles
24 Salt Pond Rd, Ste D-1, Wakefield, RI 02879, United States
+1 401-783-1530
Mon 7 AM – 6 PM
Tues 7 AM – 6 PM
Wed 7 AM – 6 PM
Thurs 7 AM – 6 PM
Fri 7:30 AM – 5 PM
Sat Closed
Sun Closed
If you and your family enjoy generally good oral health, you may be confident that you likely will never need to search for an emergency dentist in Rhode Island. But a dental emergency can strike at any time, leaving you vulnerable. It can be a frightening and painful experience and can leave you feeling helpless. For instance, if you have a throbbing pain in your tooth, you may find it difficult to concentrate on work or go about your daily routine. Or if you suddenly lose a crown or filling, the discomfort can keep you up all night. Something like a dental abscess can cause severe symptoms, making it difficult to eat or speak.
The emotional impact of a dental emergency can be just as severe as the physical symptoms. You may feel anxious, scared, alone, or worried about the costs of emergency dental care and the consequences of delaying treatment. In addition, the suddenness of a dental emergency can disrupt plans and cause further problems.
Express Dentist can help you navigate a dental emergency with confidence by giving you access to the best emergency dental care in your area. Call our 24-hour hotline number 1-844-593-0591 and see what a difference it can make to the entire experience of going through a dental emergency.
Why call Express Dentist for an emergency dentist in Rhode Island?
The Express Dentist hotline at 1-844-593-0591 is a 24/7 dental referral line. Calling Express Dentist can give you access to care from dental professionals in your area as soon as possible. This is very helpful when you are experiencing a dental issue that needs urgent attention. At Express Dentist, we have partnered with a nationwide network of trusted dentists. As a result, we can help you find after-hours and weekend dentists nearby. You can get the information and dental referral you need without spending save time and effort on calling around to all the dental offices in your area.
Calls to the Express Dentist hotline are completely free of charge. Operators are on hand 24 hours a day, 7 days a week, including weekends and holidays. Our goal is to get you the dental care you need without delay and as easily and conveniently as possible.
Call us for routine dental appointments, weekend dental clinics nearby, and after-hours dentists in Providence, Warwick, Cranston, Pawtucket, East Providence, Woodsocket, and other towns and cities in Rhode Island. We can also help you find dentists in neighboring states, such as Massachusetts and Connecticut, if that's more convenient.
So, save the number in your phone or stick it to your refrigerator – Express Dentist 1-844-593-0591 – and ensure peace of mind, knowing that we've got you covered in a dental emergency.
Why is it important to get prompt treatment for dental emergencies?
The most obvious reason to get prompt treatment for dental emergencies is to get relief from debilitating symptoms. Dental care from a professional can give you relief from severe pain, discomfort, bleeding gums, swelling, and other symptoms. But another reason to avoid delaying treatment is because doing so can increase the risk of further damage to your teeth and gums. Getting prompt dental treatment, on the other hand, can improve your chances of a successful outcome and full recovery.
What many people don't realize is that getting early treatment from an emergency dentist in Rhode Island can ultimately save them time and money. This is because if you ignore a dental issue, it can lead to complications, which may require more extensive and costly procedures in the future.
For instance, if you have a dental abscess and don't get it treated, it can lead to a severe infection that can spread to your jawbone and other parts of your body, causing more widespread health problems. Delaying treatment for a lost filling or broken tooth can lead to further damage, including tooth decay. Failure to see an emergency dentist in Rhode Island in a timely manner for a knocked-out tooth could result in loss of the tooth.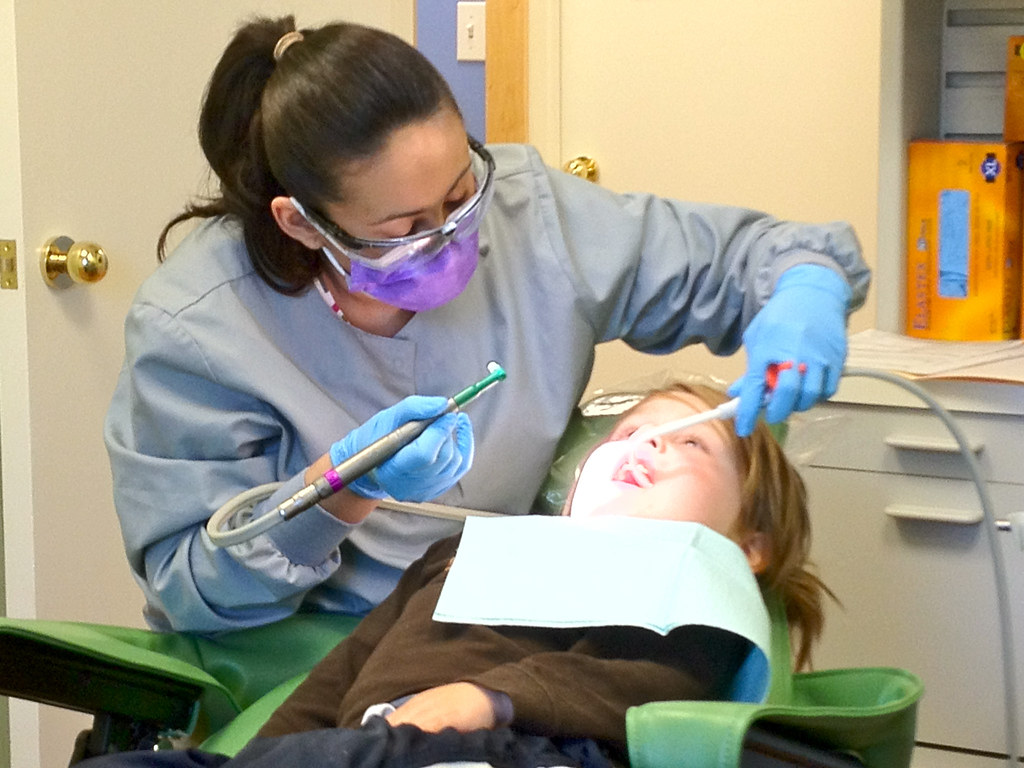 How can I pay an emergency dentist in Rhode Island without dental insurance?
One of the most common reasons people delay getting the necessary dental care is because of concerns about being able to afford emergency dental treatment without insurance. However, if you need to see an emergency dentist in Rhode Island and you don't have dental insurance, there are several options available to make the treatment more affordable.
Deferred payment plans
Many dental clinics in Rhode Island offer easy payment plans that allow you to spread the cost of treatment over several months. This means you can get the dental care you need right away and pay for it in a deferred manner. Call Express Dentist on 1-844-593-0591 and we will help you find dentists in your area who offer this type of payment service.
Financing options
Credit cards and personal loans can be used to cover the cost of your emergency dental treatment. However, be sure to check the interest rates and terms before signing up for a financing option.
Dental Savings Plans
Some dental clinics participate in dental savings plans. These are similar to dental insurance but invite a lower monthly premium, making them more affordable. Joining a dental savings plan can also give you access to member discounts, which can help you save money on dental treatments, including emergency procedures.
Medicaid
For people under age 21, states are required to provide dental services as part of Early and Periodic Screening, Diagnostic, and Treatment (EPSDT) benefits. These services include relief from dental pain and infections, teeth restoration, and overall maintenance of oral health. Therefore, if you are under 21 years of age, you may be able to access necessary dental care through Medicaid. However, for adults age 21 and older, states may choose whether to provide dental services as part of the Medicaid program. 1
Community health centers and charitable organizations
Some community health centers and charitable organizations provide dental care to those in need. You can check local non-profits and charities in your area to see if they have a dental program that provides free or low-cost emergency dental treatment in Rhode Island. If you would like to explore your options, call Express Dentist on 1-844-593-0591 and we will help you find a solution that works for you.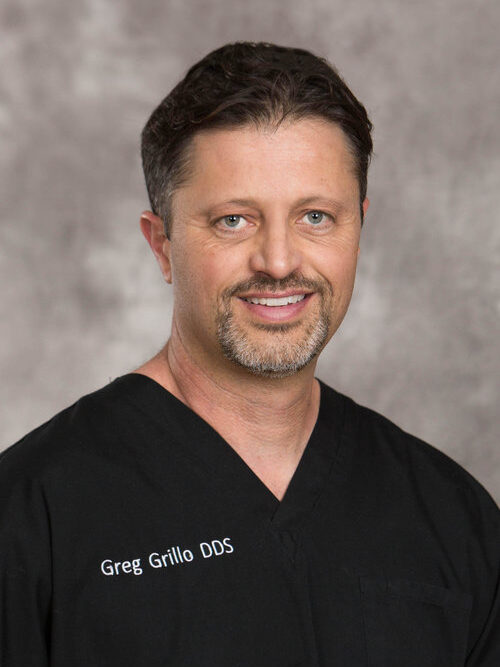 Dr. Greg Grillo DDS studied at the University of Washington where he received a bachelors degree with Honors and later attended dental school on the same campus. Following school Dr. Greg served in the United States Navy as a dental officer. During this time he received advanced training in specialty areas of dentistry while also treating families of members of the military.
As well as sharing valuable information on dentistry and oral health, Dr. Greg remains a practicing dentist to this day. He works with families in the Okanogan Valley where he lives with his wife and three children.
HHS.gov Does Medicaid cover dental care? Available online. Accessed on April 12, 2023.