Eastpoint Endodontics – The Root Canal Specialists
3397 N 1200 E, Ste 112, Lehi, UT 84043, United States
+1 801-901-6095
Mon 7 AM – 4 PM
Tues 7 AM – 4 PM
Wed 7 AM – 4 PM
Thurs 7 AM – 4 PM
Fri Closed
Sat Closed
Sun Closed
Dental After Hours
460 S 400 E, Bountiful, UT 84010, United States
+1 385-489-0777
Mon 9 AM – 6 PM
Tues Closed
Wed Closed
Thurs Closed
Fri 9 AM – 5 PM
Sat 9 AM – 5 PM
Sun 9 AM – 5 PM
Premier Dental Care of Utah
3280 W 3500 S, Ste 2, West Valley City, UT 84119, United States
+1 801-316-6577
Mon 8 AM – 5 PM
Tues 8 AM – 5 PM
Wed 8 AM – 5 PM
Thurs 8 AM – 2:30 PM
Fri Closed
Sat Closed
Sun Closed
Why would I need an emergency dentist in Utah?
Have you ever experienced a sharp tooth pain that leaves you wincing? A pain that makes it impossible to eat, talk, or focus on anything else, that leaves you feeling helpless and vulnerable? That's the agony of a severe toothache.
It's a pain that frequently starts as a dull ache that you can easily ignore at first. But then it builds, intensifying until it becomes an all-consuming agony. Your jaw throbs, your teeth ache, and the pain seems to radiate to your entire head. It's a pain that won't let you eat, won't let you sleep, won't let you do anything except writhe in agony.
A severe toothache is not something to take lightly. It's a dental emergency that demands immediate attention. If left untreated, it can lead to further complications, such as infections or abscesses. And the longer you wait, the more severe the pain can become.
A toothache can occur without warning, after hours or on a weekend or holiday. That's why it's important to be prepared for a dental emergency. Have a plan in place and know who to call. Don't wait until the pain becomes unbearable. Because when a severe toothache strikes, it's not just your teeth that suffer – it's your entire emotional state that's thrown into chaos.
How to find an emergency dentist in Utah?
You can find an emergency dentist in Utah by calling the Express Dentist toll-free referral hotline at 1-844-593-0591. We operate 24/7 to provide dental referrals and can be a lifesaver if you are in need of dental care after hours or on a weekend or holiday. With just a simple phone call, you can receive information about nearby dental clinics and practices that meet your specific needs. Whether it's a routine cleaning, a dental emergency, or specialized care, our trained professionals can provide you with valuable assistance in finding the right dental provider. We have a nationwide network of trusted dentists and can help you get the care you need without delay. Our around the clock service means you can rest assured that help is always just a phone call away.
Call Express Dentist on 1-844-593-0591 for urgent dental appointments in Salt Lake City, Provo, West Valley City, West Jordan, Orem, and dozens of other towns across the state. If you live near the state border, we can help you get emergency dental care in Idaho, Wyoming, Colorado, New Mexico, Arizona, and Nevada or anywhere in the country.
How to treat severe toothache at home?
Here are a few home remedies that can help alleviate tooth pain until you can get in to see a dentist:
Saltwater rinse
Mix half a teaspoon of salt in a glass of warm water and swish it around in your mouth for about 30 seconds. Saltwater can help reduce inflammation and kill bacteria, which may provide some pain relief.
Ice pack
Apply an ice pack to the affected area of your face for about 15-20 minutes at a time, taking a break of at least 10 minutes between applications. This can help numb the area and reduce swelling.
Clove oil
Soak a cotton ball in clove oil and hold it against the affected tooth for a few minutes. Clove oil contains a natural substance called eugenol, which has anesthetic properties and can help numb the pain.
Peppermint tea bags
Brew a cup of peppermint tea, then allow the tea bag to cool down and hold it against the affected tooth for a few minutes. Peppermint has a cooling effect that may help relieve pain.
Over-the-counter pain pills
Over-the-counter pain medications such as ibuprofen or acetaminophen can help reduce pain and inflammation. However, make sure you follow the recommended dosage for adults and children.
Remember that these home remedies are only temporary solutions and they should be used to get relief from a severe toothache only until you can get treatment from a qualified dentist. Make an appointment with a emergency dentist in Utah as soon as possible so that they can properly diagnose and treat the underlying cause of your severe toothache. Call Express Dentist on 1-844-593-0591 for fast and convenient access to top-rated dentists in your area.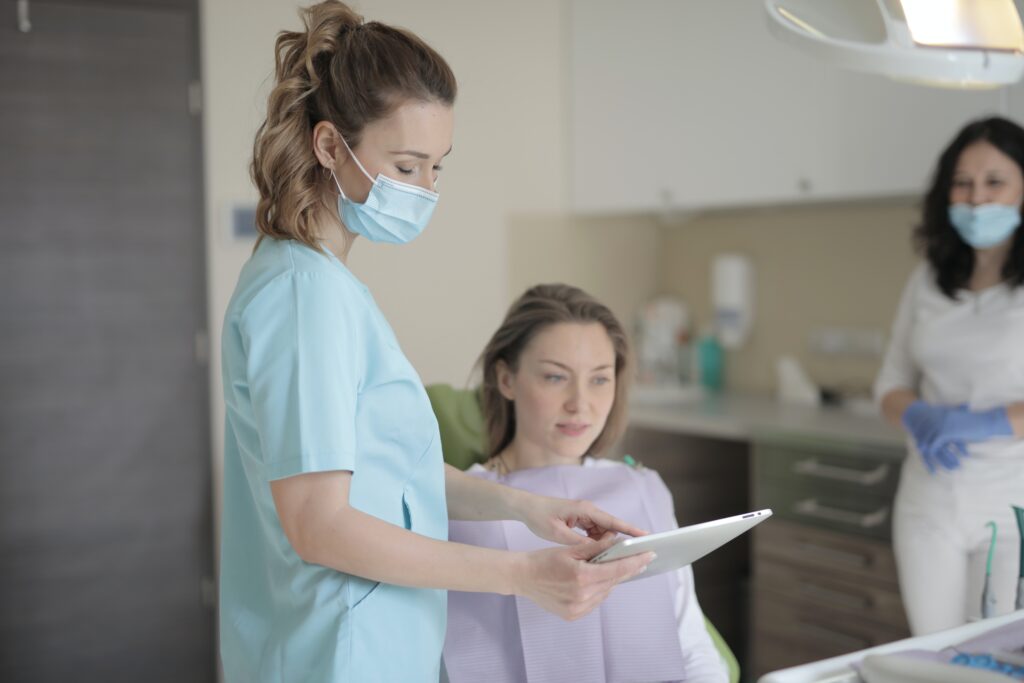 How will an emergency dentist treat toothache?
The treatment for a toothache will depend on the underlying cause of the pain. An emergency dentist in Utah will examine your mouth and teeth to determine the cause and provide the appropriate treatment. Here are some of the treatments a dentist may offer for toothache:
Dental filling
If a cavity is causing your toothache, the dentist may remove the decayed part of the tooth and fill the area with dental filling material.
Root canal treatment
If your toothache is caused by an infection or inflammation in the tooth's pulp (the soft tissue inside the tooth), the dentist may perform a root canal to remove the infected or inflamed pulp and seal the tooth.
Tooth extraction
If your tooth is severely decayed, the dentist may need to extract the tooth to prevent further damage to the surrounding teeth and gums.
Antibiotics
If your toothache is caused by an infection, the dentist may prescribe antibiotics to help treat the infection.
Crown
If your tooth is weakened or damaged, the dentist may place a dental crown over the tooth to provide protection and restore function.
Scaling and root planing
If your toothache is caused by gum disease, the dentist may perform scaling and root planing to remove the plaque and tartar buildup from the teeth and roots and prevent further damage. (Find out what plaque looks like). 1
These are just some of the common treatments that dentists perform for toothache. It's important to schedule an appointment with a dentist so that they can offer you the appropriate treatment. Call Express Dentist on 1-844-593-0591 today, find an emergency dentist in Utah near you, and get the dental care you need without delay.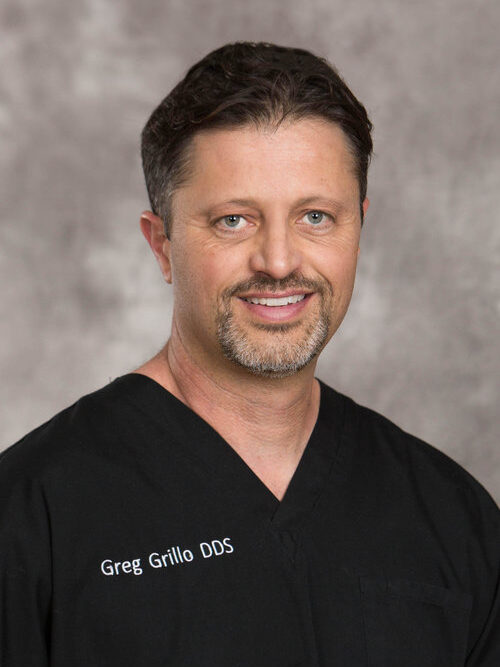 Dr. Greg Grillo DDS studied at the University of Washington where he received a bachelors degree with Honors and later attended dental school on the same campus. Following school Dr. Greg served in the United States Navy as a dental officer. During this time he received advanced training in specialty areas of dentistry while also treating families of members of the military.
As well as sharing valuable information on dentistry and oral health, Dr. Greg remains a practicing dentist to this day. He works with families in the Okanogan Valley where he lives with his wife and three children.
Cleveland Clinic. Tooth Scaling and Root Planing. Available online. Accessed on April 18, 2023.