Urgent Dental Care: Kinchen Gretchen DDS
2010 S Hurstbourne Pkwy, Louisville, KY 40220, United States
+1 502-491-0054
Mon 8:30 AM – 5 PM
Tues 8:30 AM – 5 PM
Wed 8:30 AM – 5 PM
Thurs 8:30 AM – 5 PM
Fri 8:30 AM – 5 PM
Sat Closed
Sun Closed
Aspen Dental
6810 Dixie Hwy, Louisville, KY 40258, United States
+1 502-585-5351
Mon 7 AM – 5 PM
Tues 9 AM – 7 PM
Wed 7 AM – 5 PM
Thurs 7 AM – 5 PM
Fri 8 AM – 1 PM
Sat 8 AM – 3 PM
Sun Closed
Springhurst Hills Dentistry
10494 Westport Rd, Ste. 107, Louisville, KY 40241, United States
+1 502-365-9699
Mon Closed
Tues 7 AM – 7 PM
Wed 7 AM – 7 PM
Thurs Closed
Fri 7 AM – 7 PM
Sat Closed
Sun Closed
What is a dental emergency?
A dental emergency is a sudden and unexpected dental issue that requires immediate attention from an emergency dentist in Louisville to alleviate pain and other symptoms, prevent further damage, or save a tooth.
One of the most common dental emergencies is a severe toothache accompanied by swelling. Imagine a scenario where you wake up in the middle of the night with excruciating pain in your lower jaw. As you try to find out the source of your pain, you notice significant swelling around one of your molars. The pain intensifies with every passing moment, making it nearly impossible for you to go back to sleep.
In such a situation, it is vital that you see an emergency dentist in Louisville as soon as possible. A dental professional can find out the cause of your toothache and treat it appropriately. For example, if your severe toothache and swelling is from an abscessed tooth, they will offer treatments to give you relief from symptoms and prevent spread of the infection.
What is an abscessed tooth?
An abscessed tooth occurs when an infection reaches the pulp and root of a tooth. The infection leads to the accumulation of pus, which causes pain and inflammation. Left untreated, the infection can potentially spread to the surrounding tissues. 1
Recognizing the urgency of the situation is critical. You should contact an emergency dentist in Louisville without delay. But finding an on-call or late-night dentist can be challenging. That's where the Express Dentist line comes in. We are a 24/7 toll-free dental referral line that can help you get same-day, weekend, late-night, and after-hours dental appointments near you.
Call us on 1-844-593-0591 today for urgent dental appointments in Highlands, Crescent Hill, St. Matthews, Clifton, Cherokee Triangle, and other neighborhoods in Louisville. We can connect you to family dental clinics as well as clinics that provide specialist services such as pediatric dentistry, orthodontics, sedation dentistry, or oral surgery.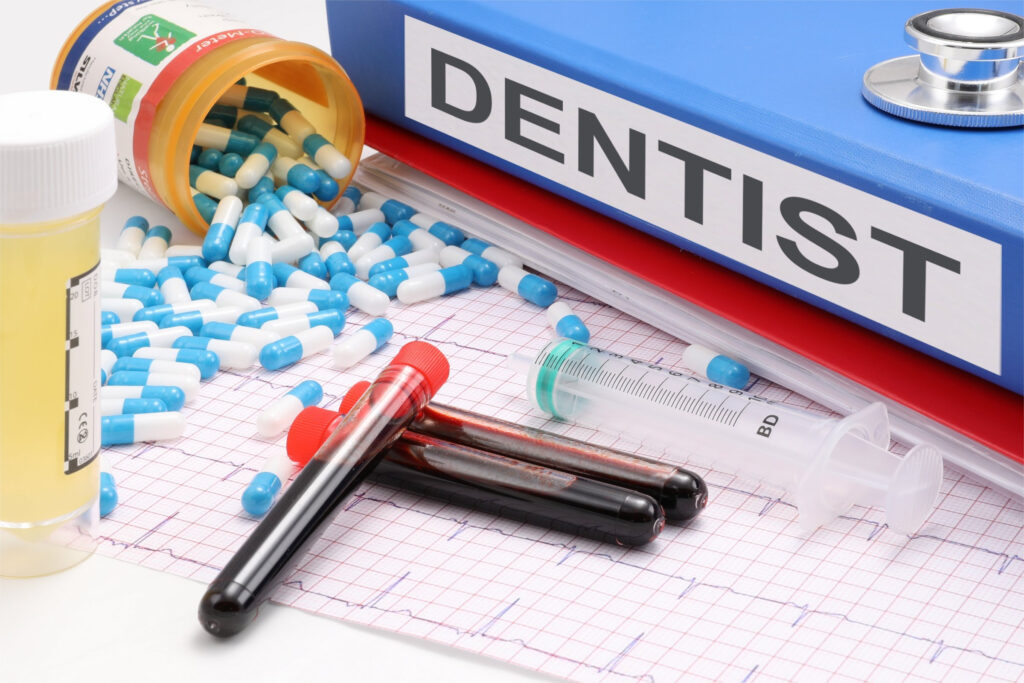 How will an emergency dentist in Louisville treat an abscessed tooth?
An emergency dentist in Louisville will evaluate your condition by conducting a thorough examination. They will confirm the diagnosis of an abscessed tooth by taking an X-ray. This will also help your dentist assess the extent of the infection and determine the appropriate course of action.
Following this, your dentist will explain that immediate treatment is necessary to relieve pain and prevent the infection from spreading further. They may recommend a root canal procedure to remove the infected pulp and clean the inside of the tooth thoroughly. In some cases, if the tooth is severely damaged or cannot be saved, an extraction may be required.
To manage your pain and control the infection until your next dental appointment, your dentist may prescribe antibiotics and/or pain relievers. They will also give you instructions for proper oral hygiene. You should follow the dentist's advice and take the prescribed medications.
By seeking professional care, you can ensure that your dental emergency is promptly addressed. If you follow the dentist's recommendations, you should find relief from severe toothache and lower your risk of further complications. Dental emergencies require immediate attention to ensure the best possible outcome for your oral health and overall well-being.
What are some payment options for unexpected and urgent dental treatments?
There are several payment options available for unexpected dental treatments. Here are a few commonly used methods people use to pay an emergency dentist in Louisville:
Dental Insurance
If you have dental insurance, it may cover a portion of the cost of your dental treatments. Check with your insurance provider to understand the coverage and any out-of-pocket expenses you may be liable for. Call Express Dentist on 1-844-593-0591 to speak with knowledgeable operators who can help you understand your coverage and find a nearby dental clinic that accepts your plan.
Credit Cards
Many dental offices accept major credit cards such as Visa, Mastercard, American Express, and Discover. You can pay for your dental treatment using your credit card and then manage the payment according to your credit card terms.
Payment Plans
Express Dentist has partnered with many dental offices that offer easy payment plans or financing options to help patients manage the cost of urgent dental care. These plans may involve spreading the payments over several months or offering interest-free financing for a specific period.
Health Savings Account (HSA) or Flexible Spending Account (FSA)
If you have an HSA or FSA, you can use the funds in your account to cover eligible dental expenses. Check with your account provider for specific guidelines and reimbursement procedures.
Personal Savings
If you have savings set aside for emergencies, you can use these funds to pay for emergency dental treatments. While seeking care from an emergency dentist in Louisville may impact your savings temporarily, this is the easiest and most cost-effective way to gain immediate access to the necessary funds.
Make sure you discuss payment options and terms with your dental provider before undergoing any treatment. Most dental offices are happy to provide guidance on available options, estimated costs, as well as alternative and potentially less expensive treatments to help you choose the most suitable option for your situation.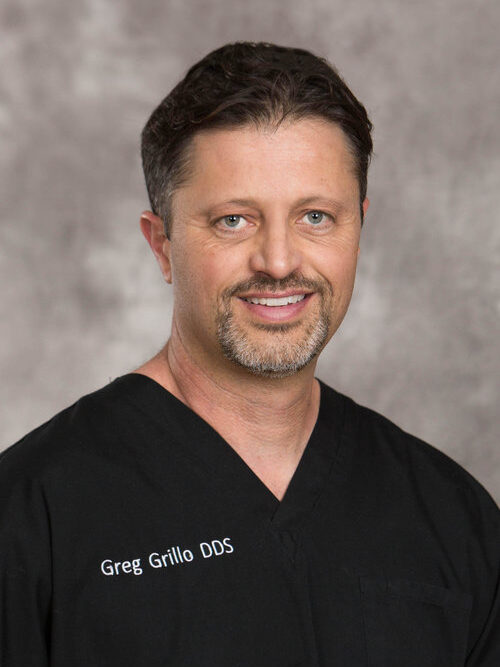 Dr. Greg Grillo DDS studied at the University of Washington where he received a bachelors degree with Honors and later attended dental school on the same campus. Following school Dr. Greg served in the United States Navy as a dental officer. During this time he received advanced training in specialty areas of dentistry while also treating families of members of the military.
As well as sharing valuable information on dentistry and oral health, Dr. Greg remains a practicing dentist to this day. He works with families in the Okanogan Valley where he lives with his wife and three children.
National Library of Medicine. Dental Abscess. Available online. Accessed on May 31, 2023.