Texas Dental
6206 Old Seguin Rd, San Antonio, TX 78244, United States
+1 210-661-4211
Mon 8 AM – 5 PM
Tues 8 AM – 5 PM
Wed 8 AM – 5 PM
Thurs 8 AM – 5 PM
Fri Closed
Sat Closed
Sun Closed
Dental Emergency Care
2644 N Belt Line Rd, Irving, TX 75062, United States
+1 972-455-8147
Mon 4 PM – 12 AM
Tues 4 PM – 12 AM
Wed 4 PM – 12 AM
Thurs 4 PM – 12 AM
Fri 4 PM – 12 AM
Sat 12 PM – 12 AM
Sun 9 AM – 8 PM
After Hours Dentistry
3937 N US 75-Central Expy 1000, Suite 200, Plano, TX 75023, United States
+1 469-770-7085
Mon 6 PM – 12 AM
Tues 6 PM – 12 AM
Wed 6 PM – 12 AM
Thurs 6 PM – 12 AM
Fri 6 PM – 12 AM
Sat 9 AM – 10 PM
Sun 9 AM – 10 PM
Why call Express Dentist for an emergency dentist in Texas?
Tooth pain? Knocked out tooth? Braces wire poking? Don't wait to see an emergency dentist in Texas. Call the Express Dentist hotline at 1-844-593-0591 for same-day urgent care dental appointments in Texas. Express Dentist is a toll-free hotline that is available 24 hours a day, 7 days a week. We connect you to top-rated dental professionals in Texas who offer emergency dental appointments and provide high-quality dentistry at affordable prices. Call Express Dentist today and get the comprehensive dental care you need without delay.
Express Dentist helps thousands of Texans find immediate dental care each year. You can call at any time of day, including after hours, nights, weekends, and holidays. Get immediate treatment for your dental problems, no insurance required. An emergency dentist in Texas can give you relief from toothache, cracked or chipped teeth, tooth abscess, and more. Find a dentist in Texas for 24/7 urgent care by calling Express Dentist at 1-844-593-0591 today.
We can also get you urgent dental appointments in neighboring states, such as Arkansas, Louisiana, New Mexico, and Oklahoma.
Why seek prompt treatment for a dental emergency?
It is generally more expensive to treat dental problems that have been going on for a while. Dental issues can progress over time and finally erupt into a painful problem. Longstanding dental problems are usually more difficult to treat and require more aggressive and costly treatment. That's why it is a good idea to get treatment as soon as you experience symptoms.
If you find yourself experiencing a dental emergency, such as a bad toothache, it can be difficult to find a dentist who will see you after hours. Express Dentist is available around the clock to help you find an emergency dentist in Texas. You can get relief from your symptoms by calling the toll-free Express Dentist hotline at 1-844-593-0591. It is the easiest way to find high-quality, affordable, urgent dental care in Texas.
What is a dental emergency?
Most dental problems are not emergencies. They can be evaluated and treated in a few days. However, some dental issues need to be assessed and managed by an emergency dentist in Texas. Without immediate care, these problems can lead to serious complications. Some of the signs and symptoms that indicate you should see an emergency dentist in Texas include:
Bleeding in the mouth that won't stop 1
Severe tooth pain
A knocked-out tooth
A broken, chipped, or cracked tooth
Braces wire poking the cheeks or gums
Gum swelling or bleeding
Problems with opening or closing the mouth
If you have suffered facial trauma or have facial fractures or uncontrolled bleeding, you should go to the nearest emergency room without delay.
Where else do you have a presence?
We have a presence throughout Texas in cities such as Houston, San Antonio, Dallas, Austin, Fort Worth and many more. We can also help you find emergency dental care in other cities such as Mesa and Fresno.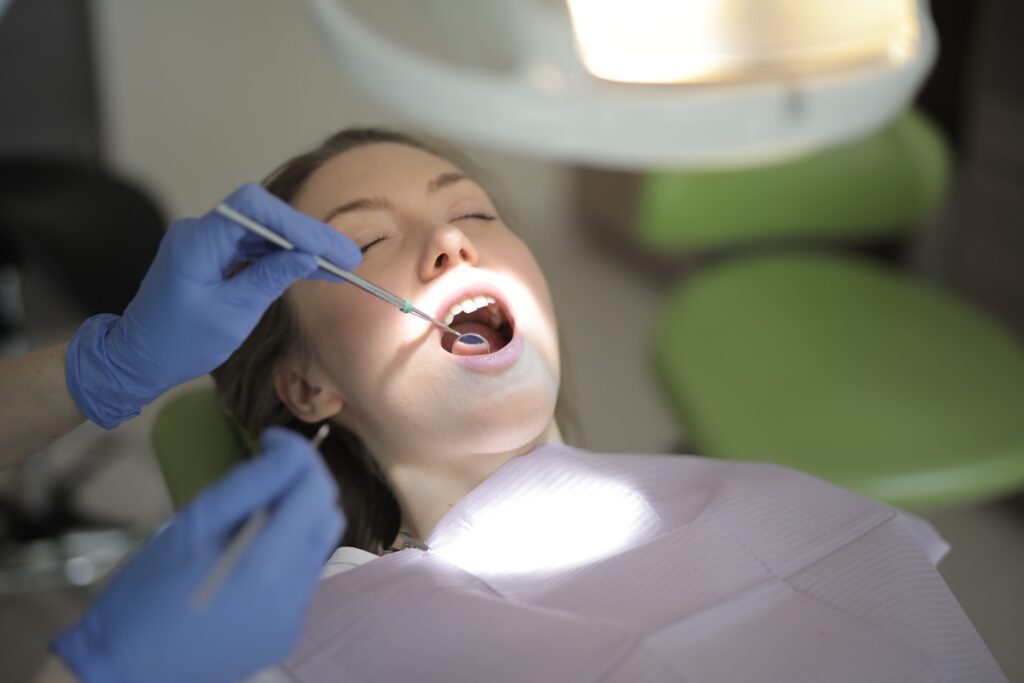 What is the most common dental emergency dentists treat?
Knowing about some of the common dental emergencies and how to deal with them can help you get the fast, immediate treatment you need. The Express Dentist hotline at 1-844-593-0591 can help you see an emergency dentist in Texas and get the treatment you need to prevent long-term damage. Here are some of the common dental emergencies that Texas dentists routinely treat:
Toothache
Some toothaches are mild and can be managed with home remedies. However, sometimes, a toothache can be debilitating and requires urgent dental care. The most common cause of tooth pain is tooth decay. If you use over-the-counter pain medications at home to suppress the pain, you may relieve the pain but you are not treating the underlying cause of your toothache. An emergency dentist in Texas will not only give you relief from the tooth pain but also treat the cause by filling a cavity or performing a root canal procedure.
Chipped or Broken tooth
A chipped or cracked tooth can happen if you bite down on something very hard or during sports activities. If it is one of your front teeth, it can ruin your beautiful smile. Plus, it can be painful and the broken tooth enamel can expose the internal tissues to bacteria. That's why you should not delay getting emergency dental care for a broken tooth.
Knocked-Out Tooth
If you have had a tooth completely knocked out from your mouth, you need to see an emergency dentist within 30 minutes. The Express Dentist hotline at 1-844-593-0591 can help you get an urgent dental appointment in Texas.
You should try to locate the knocked-out tooth and handle it by the crown (the white chewing surface). If the tooth is dirty, rinse it gently in clean, cold water. Do not scrub the tooth and do not wrap it in paper. You should try to put the tooth back in its place in your mouth. If this is impossible, then keep the tooth moist in some milk or saliva. You can also use a tooth preservation kit if you have one on hand.
An emergency dentist in Texas can save your tooth and replant it back, provided you get to the dentist's office within 30 minutes (sometimes dentists are able to save a tooth that has been out of the mouth longer).
Lost Filling or Crown
Fillings are used to treat cavities caused by tooth decay. Crowns restore damaged teeth to optimal function and appearance. If you lose or break a filling or crown, you need to get it treated right away. If you delay treatment, it can lead to re-infection or further tooth damage.
Broken Braces
Modern orthodontics has advanced greatly and braces wires and brackets are designed to withstand the normal forces of chewing. However, sometimes a braces component can break and stick out, causing discomfort by poking your cheek or gums. You should not try to fix the problem yourself by cutting a braces wire. If it is possible, cover the exposed part with orthodontic wax or some cotton gauze and see an emergency dentist as soon as possible.
Will an emergency dentist in Texas accept dental insurance?
Emergency dental care may or may not be covered by your dental insurance plan. It will depend on the type of plan you have and the type of dental emergency you are experiencing.
The Express Dentist hotline at 1-844-593-0591 can help you find affordable urgent dental care in Texas. Our partner providers accept most major dental insurance plans. They also offer flexible payment options for those who do not have dental insurance. Some Texas dentists have collaborated with third-party lenders who can give you a personal loan so that you can get the dental treatment you need even if you don't have dental insurance.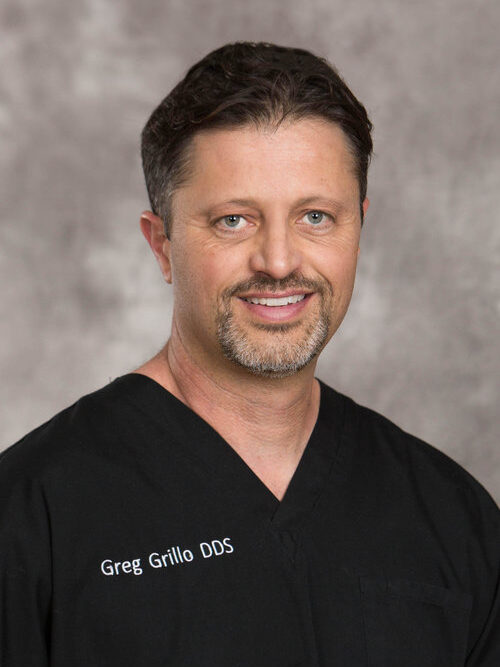 Dr. Greg Grillo DDS studied at the University of Washington where he received a bachelors degree with Honors and later attended dental school on the same campus. Following school Dr. Greg served in the United States Navy as a dental officer. During this time he received advanced training in specialty areas of dentistry while also treating families of members of the military.
As well as sharing valuable information on dentistry and oral health, Dr. Greg remains a practicing dentist to this day. He works with families in the Okanogan Valley where he lives with his wife and three children.
University of Rochester Medical Center. Cuts and Wounds of the Mouth. Available online. Accessed on April 17, 2023.