Grand Avenue Dental Center
303 S 8th St, Laramie, WY 82070, United States
+1 307-742-0722
Mon 8 AM – 5 PM
Tues 8 AM – 5 PM
Wed 8 AM – 5 PM
Thurs 8 AM – 5 PM
Fri Closed
Sat Closed
Sun Closed
Espire Dental
1530 Centennial Ct, Suite A, Casper, WY 82609, United States
+1 307-265-9463
Mon 8 AM – 6 PM
Tues 8 AM – 6 PM
Wed 8 AM – 6 PM
Thurs 8 AM – 6 PM
Fri 8 AM – 5 PM
Sat Closed
Sun Closed
Alpine Dentistry
945 W Broadway St 201, Jackson, WY 83002, United States
+1 307-734-5200
Mon Closed
Tues 8 AM – 5 PM
Wed 8 AM – 5 PM
Thurs 8 AM – 5 PM
Fri 8 AM – 5 PM
Sat Closed
Sun Closed
What does a dental emergency look like?
Here are some situations in which you may need to see an emergency dentist in Wyoming:
Toothache
If you've ever had a toothache that just won't quit, you know what I'm talking about. It can be a real pain in the mouth! A toothache can happen for lots of reasons, like a cavity or an infection, and it can make it hard to eat, drink, or even talk. If you're dealing with a toothache, it's important to see a dentist as soon as possible so they can figure out what's causing the pain and offer the appropriate treatment for toothache to help you feel better.
Chipped or broken tooth
If you chip or break a tooth, it can leave you feeling pretty uncomfortable. This can happen if you bite down on something hard or take a nasty fall. Depending on how severe the damage is, you might feel pain or sensitivity while eating or drinking. A dentist can fix a chipped or broken tooth, but it's important to get timely treatment.
Knocked-out tooth
Losing a tooth can be a scary experience, but don't panic! If you've had a tooth knocked out, the first thing to do is try to find the tooth and rinse it gently with water (don't scrub it or wipe it though!). Then, try to replace the tooth in its socket if you can. If this is not possible, the other option is to store it in a little bit of milk or saliva until you can see a dentist. Time is critical and a permanent tooth has the highest chances of being saved if it is reimplanted within 30-60 minutes. So, try to get to a dental clinic as soon as possible. 1
Gum abscess
A gum abscess is a pocket of pus that forms in the gums, often near the base of a tooth. It can be very painful and may cause swelling or redness in the area. An abscess can develop if there's an infection in the gum tissue or around the root of a tooth. If you have an abscess, it's vital that you see a dentist right away so they can drain the pus and treat the infection. Ignoring an abscess can lead to more serious health problems down the road, so don't delay!
How can Express Dentist help me find an emergency dentist in Wyoming?
The Express Dentist helpline 1-844-593-0591 is a toll-free dental referral hotline. We have partnered with dental professionals in Wyoming and other states to help you get urgent dental care without delay. Lines are open 24/7 including holidays and weekends. Save this number and call us if you need to see an emergency dentist in Wyoming.
Call us for an emergency dentist in Cheyenne, Casper, Laramie, Gillette, Rock Springs and other cities across the state. We can also help you get same day, weekend, and after-hours dental appointments in neighboring states such as Montana, South Dakota, Nebraska, Utah, Colorado, and Idaho.
If you're looking for a dentist for regular checkups, teeth whitening, wisdom tooth removal, or other routine dental care, call Express Dentist on 1-844-593-0591 and we will connect you to a dentist in your area who is accepting new patients.
Can I afford an emergency dentist in Wyoming?
Paying for urgent dental care can be a source of stress, especially if you're facing unexpected expenses. Fortunately, there are several options available when it comes to covering the cost of urgent dental care from an emergency dentist in Wyoming.
One option is dental insurance, which can help to cover the cost of emergency dental treatment. If you don't have insurance, you may be able to work out a payment plan with your dentist to spread out the cost over time.
Another option is to use a health savings account (HSA) or flexible spending account (FSA) if you have one available. These accounts allow you to set aside pre-tax dollars to use for medical expenses, including dental care.
Finally, there are some organizations that offer financial assistance for dental care to those in need. These include dental schools, community health clinics, and charities. It's always a good idea to ask your dentist if they have any resources or suggestions for covering the cost of emergency dental care.
Is it cheaper to get treatment in the ER for a dental issue?
Many people think it will be cheaper to have a dental problem addressed in the nearest emergency room rather than seeing an emergency dentist in Wyoming. This is usually based on fears about the cost of urgent dental treatment.
However, in the long run, it is not cheaper to get treatment for a dental issue in the emergency room (ER) compared to seeing an emergency dentist in Wyoming or other states. The reason is that emergency rooms are not equipped to handle most dental emergencies and typically provide limited treatment, such as pain relief or antibiotics. They may charge a higher fee for their services because they are set up to handle more serious medical emergencies.
On the other hand, emergency dentists are specifically trained to handle dental emergencies and have the necessary equipment and expertise to provide comprehensive treatment. They may offer more flexible payment options, such as payment plans or financing, to help make the cost of treatment more affordable.
Dental emergencies can be costly, and worrying about how to pay for treatment is not uncommon. You can be prepared by purchasing dental insurance or setting aside an emergency fund for unexpected dental expenses.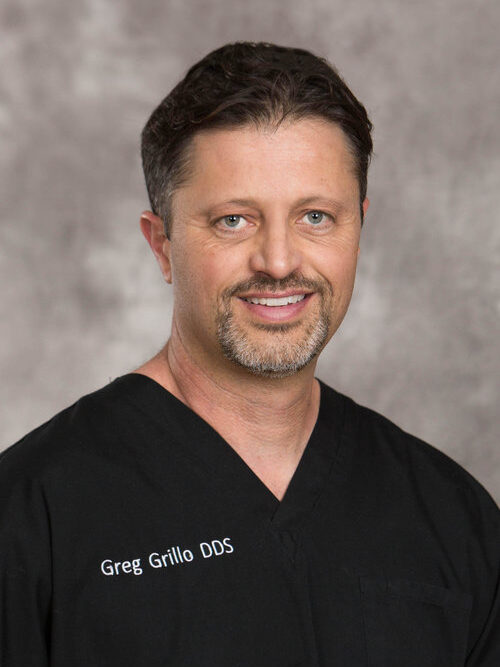 Dr. Greg Grillo DDS studied at the University of Washington where he received a bachelors degree with Honors and later attended dental school on the same campus. Following school Dr. Greg served in the United States Navy as a dental officer. During this time he received advanced training in specialty areas of dentistry while also treating families of members of the military.
As well as sharing valuable information on dentistry and oral health, Dr. Greg remains a practicing dentist to this day. He works with families in the Okanogan Valley where he lives with his wife and three children.
MSD Manuals. Fractured, Loosened, or Knocked-Out Teeth. Available online. Accessed on April 27, 2023.