Minnesota Dental Group
4125 Lakeland Ave N, Ste 100, Robbinsdale, MN 55422, United States
+1 763-537-5123
Mon 6 AM – 5 PM
Tues 6 AM – 5 PM
Wed 6 AM – 5 PM
Thurs 6 AM – 5 PM
Fri Closed
Sat Closed
Sun Closed
Rojas Family Dental
3455 4th Ave S, Minneapolis, MN 55408, United States
+1 612-315-6955
Mon 9:30 AM – 7 PM
Tues 9:30 AM – 7 PM
Wed Closed
Thurs Closed
Fri 9:30 AM – 5 PM
Sat 9 AM – 5 PM
Sun Closed
France Dental
7300 France Ave S, Edina, MN 55435, United States
+1 952-254-4266
Mon 8 AM – 4:30 PM
Tues 9 AM – 4:30 PM
Wed 10 AM – 2 PM
Thurs 8 AM – 4:30 PM
Fri 8 AM – 4 PM
Sat Closed
Sun Closed
Southwest Dental Care
107 12th St SW, Ste. 2, Forest Lake, MN 55025, United States
+1 651-964-2013
Mon 9 AM – 7 PM
Tues 7 AM – 5 PM
Wed 7 AM – 5 PM
Thurs 7 AM – 3 PM
Fri Closed
Sat Closed
Sun Closed
Need emergency dental work in Minnesota? Call Express Dentist on 1-844-593-0591. Representatives are available 24 hours a day, 7 days a week, 365 days a year. Call and get instant access to an emergency dentist in Minnesota.
Express Dentist has partnered with leading dental professionals nationwide for 24/7 emergency coverage. Whether it is after business hours, on the weekend, or on a holiday, call Express Dentist and get the dental care you need without delay.
All Express Dentist partner providers are accredited dentists with years of experience in handling dental emergencies. Our services are designed to get you dental treatment fast. We provide the full range of dental services, including general dentistry, routine care, and urgent care. Get treatment for toothache, tooth abscess, chipped tooth, broken dental appliance, knocked out tooth, and more.
Call Express Dentist on 1-844-593-0591 today for urgent dental appointments in Minneapolis, Saint Paul, Minnesota City, Duluth, Bloomington, and more. We also offer emergency dental services in other states, including Alabama, California, Delaware, and Florida. Same-day dental appointments are available in Atlanta, Milwaukee, Sacramento, Raleigh, and dozens of other towns and cities across the country.
What is a dental emergency?
A dental emergency is any problem that requires immediate or urgent treatment. Examples of dental emergencies include bleeding from the mouth that won't stop, a knocked-out tooth, severe dental pain, and tooth abscess. On the other hand, things like bad breath, teeth sensitivity, and mild toothache are non-emergency problems.
In the following paragraphs, we will describe what to do if you're experiencing some common dental emergencies.
Knocked-out tooth
You should see an emergency dentist in Minnesota as soon as possible for a tooth that has fallen out. The sooner you get to a dentist, the higher the chances of saving your tooth. Ideally, the tooth should be restored within 30 minutes. The Express Dentist hotline at 1-844-593-0591 can get you an urgent dental appointment. Before you get to the dental clinic, hold the tooth by the chewing surface. Gently rinse it with cold water. Do not scrub it, however. Keep the knocked-out tooth moist by replacing it in its socket. The other option is to save the tooth in some saliva or cow's milk. A tooth preservation kit, if available, can also be used for this purpose. 1
Mouth bleeding
If you have a wound in your mouth that is actively bleeding, you should see an emergency dentist in Minnesota. Try to stop the bleeding by applying pressure on the wound. Place a clean handkerchief on the wound and apply firm pressure for 15 minutes. If there is an object in the wound, put pressure near the object but not directly on it. In case the bleeding does not stop within 15 minutes, go to the nearest emergency room. You can also get care from an emergency dentist. Call Express Dentist on 1-844-593-0591 for an urgent dental appointment.
Toothache
Tooth pain is a common dental symptom. Mild toothache can be managed at home with remedies like a warm saltwater rinse, cold compress, and an over-the-counter pain medication. However, it is important to see a dentist sooner rather than later. An emergency dentist in Minnesota can identify the cause of the toothache and treat it appropriately. Keep in mind that a toothache can quickly become worse and unbearable.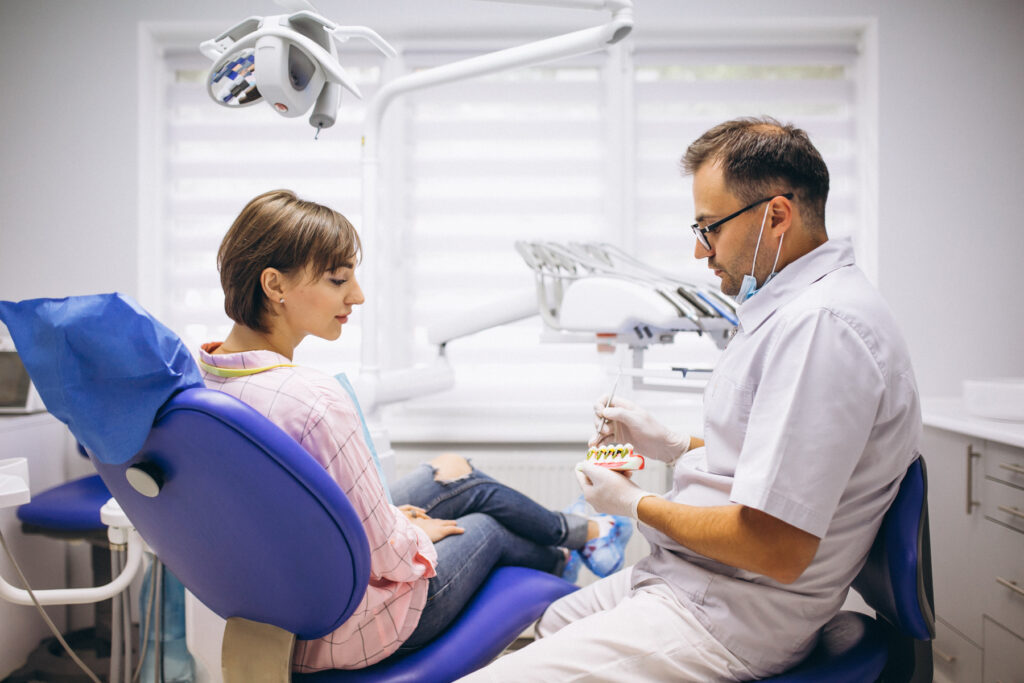 How do I pay an emergency dentist in Minnesota?
You can pay an emergency dentist in Minnesota with cash, credit cards, or private PPO insurance. However, remember that dental insurance plans do not provide coverage for all dental emergencies. Whether the required dental treatment will be covered will depend on your specific plan.
If you don't have dental insurance, you'll have to pay out of pocket for your urgent dental treatment. Call Express Dentist on 1-844-593-0591 today to find affordable 24-hour dentists near you.
How much does an emergency dentist in Minnesota charge?
The cost of your urgent or emergency dental treatment will depend on many things. The type and severity of your problem is the key factor. Here are some guidelines for how much you can expect to pay for dental procedures without insurance:
Dental exam: $100 to $150
Professional cleaning: $75 to $200
Scaling and root planing: $150 to $300 per quadrant
Tooth bonding: $100 to $500
Dental sealant: $20 to $40 per tooth
Dental crown: $1,000 to $1,500
Root canal treatment: $500 to $1,500
Dentures: $500 to $8,000
Express Dentist can help you find affordable high-quality dental care in your area. Call our hotline on 1-844-593-0591 today and speak to our friendly representatives. We will be happy to get you in with an emergency dentist in Minnesota.
Is dental insurance worth it?
For most individuals and families, dental insurance is worth it. The majority of dental insurance plans from private providers cover at least some dental emergencies. This ensures you're not stuck with a large bill if a dental emergency strikes.
However, in some cases it may actually be less cost-effective to have dental insurance. For example, if you are generally healthy and do not experience any dental care during the year. In this case, you'll end up paying more for dental insurance. Even a basic dental insurance plan at $20 per month will set you back by $240 a year. On the other hand, paying out of pocket for two routine dental exams may only cost you $150.
Ultimately, it's a personal choice whether you get dental insurance or not. However, as mentioned, for most people it's well worth it. If you end up needing even one visit to an emergency dentist in Minnesota (or wherever you live in the US), having dental insurance could save you hundreds of dollars.
Whether you have dental insurance or not, Express Dentist can help you get the care you need without delay. Call the hotline on 1-844-593-0591 today and get instant access to top-rated dentists in your area. Remember, delaying dental treatment can lead to serious health complications. Moreover, you may end up needing costly dental procedures in the future to fix the problem.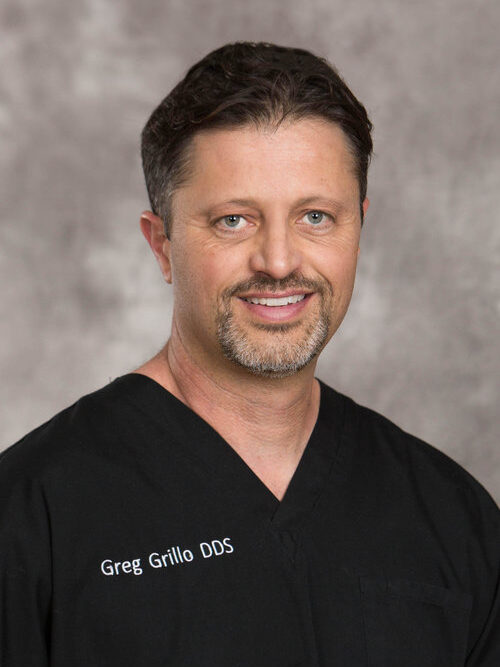 Dr. Greg Grillo DDS studied at the University of Washington where he received a bachelors degree with Honors and later attended dental school on the same campus. Following school Dr. Greg served in the United States Navy as a dental officer. During this time he received advanced training in specialty areas of dentistry while also treating families of members of the military.
As well as sharing valuable information on dentistry and oral health, Dr. Greg remains a practicing dentist to this day. He works with families in the Okanogan Valley where he lives with his wife and three children.
American Association of Endodontists. Knocked Out Teeth. Available online. Accessed on August 13, 2022.