KCK Dental Professionals
707 Minnesota Ave, #100, Kansas City, KS 66101, United States
+1 913-321-4385
Mon 10 AM – 6 PM
Tues 8 AM – 4 PM
Wed 10 AM – 6 PM
Thurs 8 AM – 4 PM
Fri 8 AM – 2 PM
Sat Closed
Sun Closed
Dental Care Olathe
1717 S Mur-Len Road, Olathe, KS 66062, United States
+1 913-372-2834
Mon 8:30 AM – 5 PM
Tues 8:30 AM – 5 PM
Wed 8:30 AM – 5 PM
Thurs 8:30 AM – 5 PM
Fri 8:30 AM – 5 PM
Sat 9 AM – 4 PM
Sun By appointment only
Hutchinson Family Dental
3005 Sierra Pkwy, Hutchinson, KS 67502, United States
+1 620-663-9119
Mon 8:30 AM – 5 PM
Tues 8:30 AM – 5 PM
Wed Front office hours only
Thurs 8:30 AM – 5 PM
Fri 8:30 AM – 5 PM
Sat 9 AM – 2 PM
Sun Closed
A dental emergency can strike without warning, such as a knocked-out tooth from a sports injury or fall. You might also need to see an emergency dentist in Kansas for a problem that has been brewing for some time. For example, you may have mild toothache which suddenly becomes unbearable. In either case, it can be challenging to find a dentist who can see you after-hours, at night or on the weekend.
The Express Dentist hotline at 1-844-593-0591 can help. We can get you 24-hour dental services in Kansas and the rest of the United States. Our national network of top-rated dental professionals can give you relief from common dental emergencies like toothache, tooth abscess, and cracked tooth.
How to find an emergency dentist in Kansas?
It's really quite easy to find an emergency dentist in Kansas. All you have to do is make one phone call to the Express Dentist helpline at 1-844-593-0591. Friendly and knowledgeable operators are on hand to understand your problem and get you the dental services you need without delay. The hotline number is a tollfree number so there are no charges to make the call. Express Dentist does not charge a commission for dental referrals. Lines are open 24/7, including weekends and holidays.
Express Dentist has partnered with leading emergency dentists nationwide. Our exhaustive directory of emergency dentists ensures you don't ever have to go without necessary dental care. The goal is to get you affordable dental services when you need them, where you need them. You can pay for your emergency dental appointment with cash, credit cards, or private PPO insurance.
So, if you want a weekend, after-hours, or same day dental appointment, don't hesitate to call Express Dentist on 1-844-593-0591. We can get you dental appointments in Wichita, Topeka, Lawrence, Salina, and dozens of other towns and cities in Kansas. Express Dentist has a nationwide presence from coast to coast, including Washington, California, Texas, and Florida. We can connect you instantly to emergency dentists in Kansas City, Baltimore, Omaha, Sacramento, and other popular cities.
When to seek emergency care for toothache?
It can be difficult to know whether you're experiencing a dental emergency or it is something that can wait until your regular dentist can see you.
In general, you should seek emergency care for toothache if the tooth pain is unbearable and does not get better with over-the-counter pain pills. Other signs and symptoms that warrant immediate evaluation from an emergency dentist include swelling in the face, high fever above 101 Fahrenheit, and bleeding that won't stop.
Keep in mind that toothache is a common dental problem. It is often the reason why people seek care from an emergency dentist in Kansas and elsewhere in the US. Mild toothache can be managed at home with pain medication, ice packs, and other home remedies for tooth pain. However, you should get evaluated by a dentist sooner rather than later to get to the bottom of it. If your tooth pain is severe, it's best to contact an emergency dentist right away. The Express Dentist hotline at 1-844-593-0591 can help you receive treatment the same day.
What are some common dental emergencies?
Dental Caries
Dental caries or tooth decay is a very common problem. It occurs due to a destruction of the tooth enamel by bacteria. Dental caries is a common cause of toothache. When severe, tooth pain is a dental emergency. Also, if the infection spreads to the pulp of the tooth, it can lead to pulpitis and cellulitis, also called a tooth abscess. An emergency dentist in Kansas can treat the infection immediately with antibiotic therapy and drainage of the abscess. They can also offer more definitive treatment like root canal.
The Express Dentist hotline at 1-844-593-0591 can get you after-hours and weekend dental appointments. This will ensure you get the necessary treatment for dental caries without delay.
Tooth Fracture
A tooth fracture or cracked tooth can occur due to general wear and tear. It can also happen during an injury. A cracked tooth can lead to pain and sensitivity. The treatment for a tooth fracture depends on the location and severity of the crack. If the crack extends from the chewing surface down to the root, an emergency dentist may perform a root canal to save the tooth. This will be followed by placement of a crown to prevent the crack from enlarging. If the crack is more extensive and extends below the gumline, the tooth cannot be saved and will need to come out. 1
Tooth Avulsion
A tooth avulsion or knocked-out tooth is a dental emergency. You should see an emergency dentist within 30-60 minutes to save the tooth. Call Express Dentist on 1-844-593-0591 for immediate access to leading dentists in your area. We can get you an emergency dental appointment for a knocked-out tooth.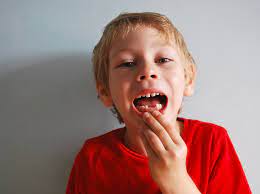 Does dental insurance cover emergencies?
Whether dental emergencies are covered or not will depend on your specific insurance plan. Most plans provide coverage for at least some urgent dental care. However, what qualifies as a dental emergency can vary from plan to plan.
For example, a dental insurance plan might not consider toothache a dental emergency but will cover treatment for a knocked-out tooth or cracked tooth. Also, the entire cost of your urgent dental treatment may not be covered. If you're not sure what you'll pay out-of-pocket, call the Express Dentist hotline on 1-844-593-0591. Friendly operators will help you find an emergency dentist in your area who accepts your insurance plan.
If you don't have dental insurance, you can still get the dental care you need. However, you will have to pay for your treatment with cash or credit cards. Many emergency dentists offer flexible payment plans. You can also take out a personal loan to pay for your dental procedures.
The important thing is to see an emergency dentist in Kansas as soon as possible. It is worth noting that failure to get timely treatment can lead to serious health complications. Also, you might need more extensive and costly dental treatments in the future. Don't delay. Call Express Dentist on 1-844-593-0591 today.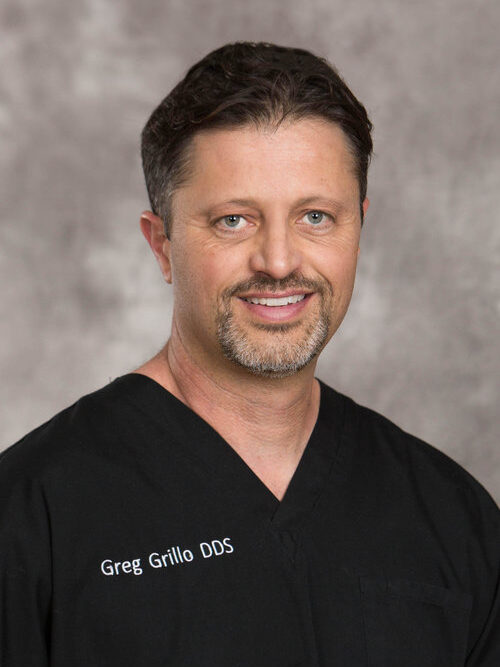 Dr. Greg Grillo DDS studied at the University of Washington where he received a bachelors degree with Honors and later attended dental school on the same campus. Following school Dr. Greg served in the United States Navy as a dental officer. During this time he received advanced training in specialty areas of dentistry while also treating families of members of the military.
As well as sharing valuable information on dentistry and oral health, Dr. Greg remains a practicing dentist to this day. He works with families in the Okanogan Valley where he lives with his wife and three children.
American Family Physician. Common Dental Emergencies. Available online. Accessed on August 8, 2022.